Mortgage rates keep rising but buyers can still find value in shopping: Freddie Mac
Uncertainty over where the economy is headed has turned housing into 'nobody's market,' economist says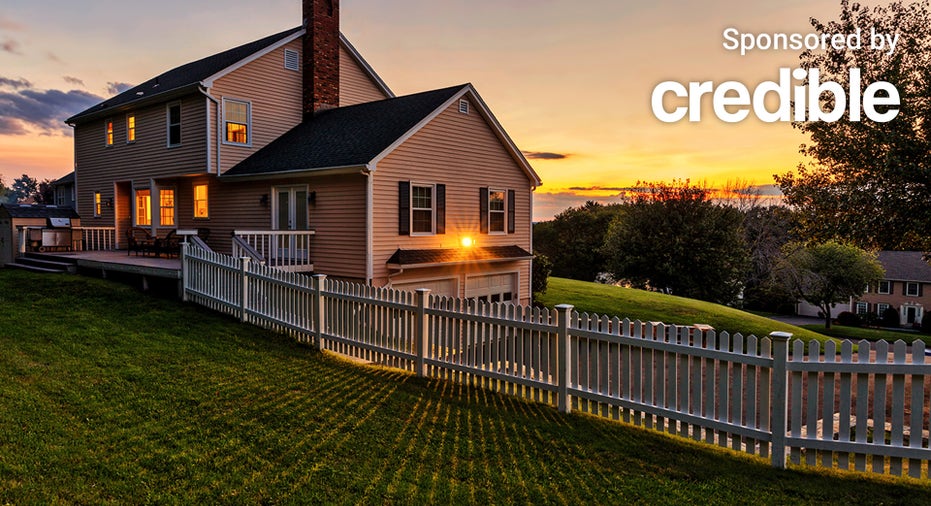 Mortgage rates increased again following stronger-than-anticipated economic indicators, but buyers may still find value if they shop around for the best deal, according to Freddie Mac. 
The average rate for a 30-year fixed-rate mortgage rose to 6.50% for the week ending Feb. 23, according to Freddie Mac's Primary Mortgage Market Survey. This was an increase from the previous week when it averaged 6.32%. The rate remained significantly higher than last year when it was 3.89%.
The average rate for a 15-year mortgage was 5.76% this week, up from 5.51% the week before and up from 3.14% last year.  
The rise in rates followed a stronger-than-expected jobs report, continued economic growth and the expectation that inflation will take some time to get to the Federal Reserve's 2% target rate, according to Freddie Mac Chief Economist Sam Khater.
"The economy continues to show strength, and interest rates are repricing to account for the stronger than expected growth, tight labor market and the threat of sticky inflation," Khater said. 
Despite the continued increase in rates, homebuyers could save as much as $1,200 a year by shopping for the best rate with the right lender, Khater said. 
"Our research shows that rate dispersion increases as mortgage rates trend up," Khater said. 
If you are looking to take advantage of lower mortgage rates by refinancing your mortgage loan, or are ready to shop for the best rate on a loan, consider visiting an online mortgage broker like Credible to compare rates, choose your loan term and get preapproved with multiple lenders at once.
HOME PRICE GAINS LOSE MOMENTUM IN DECEMBER, BUT RATE OF DECLINE SLOWS: CORELOGIC
Housing is 'nobody's market,' economist says
While mortgage rates remain within the 6% to 7% range that economists expected, concerns over the Federal Reserve's next move and whether the U.S. economy will enter into a recession have made the housing market challenging for both buyers and sellers, according to Realtor.com.
The Fed raised rates by 25 basis points at its last meeting. However, minutes from the Federal Open Market Committee (FOMC) February meeting revealed that some members favored a more aggressive hike of 50 basis points to reach the 2% inflation target more quickly. 
"Hotter-than-expected inflation might force the Fed to reopen doors to faster interest rate growth, which is unwelcome news for both investors and businesses," Realtor.com economist Jiayi Xu said in a statement. "On the other hand, some policymakers did not interpret January's data as signs of accelerating growth, choosing to wait for more information before deciding.  As a result, they are in favor of implementing smaller rate hikes in the coming months, which would be welcomed by markets."  
The unpredictability of where rates are headed next has turned housing into "nobody's market," according to Xu. 
If you are ready to shop for a mortgage loan or are looking to refinance an existing one, you can use the Credible marketplace to compare rates and lenders and get a mortgage preapproval letter in minutes.
RISING INFLATION PUSHED AMERICANS TO PICK BETWEEN PAYING THEIR BILLS OR SAVING FOR THE FUTURE: ALLIANZ
Increasing mortgage rates could impact spring buying
The increase in mortgage rates has been followed by a decline in mortgage demand, with mortgage applications falling for a second week in a row, according to the Mortgage Bankers Association's (MBA) seasonally adjusted index.
Mortgage applications dipped 13.3% last week compared with the previous week. Refinance applications dropped 2% last week and remained more than 70% behind last year's pace. 
"This time of the year is typically when purchase activity ramps up, but over the past two weeks, rates have increased significantly as financial markets digest data on inflation cooling at a slower pace than expected," MBA's Vice President and Deputy Chief Economist Joel Kan said in a statement. "The increase in mortgage rates has put many homebuyers back on the sidelines once again, especially first-time homebuyers who are most sensitive to affordability challenges and the impact of higher rates."
The higher rates could also leave some homeowners feeling "rate locked-in" and prevent new supply from coming to market, according to First American Financial Corporation's Chief Economist Mark Fleming.
If you are ready to shop for a mortgage loan, you could get a better rate by looking at several lenders. Visit Credible to help you compare interest rates from multiple mortgage lenders and choose the one with the best rate for you.
MANY AMERICANS NEED SECOND INCOME TO AFFORD STUDENT LOAN PAYMENTS WITHOUT BIDEN'S FORGIVENESS PLAN: SURVEY
Have a finance-related question, but don't know who to ask? Email The Credible Money Expert at moneyexpert@credible.com and your question might be answered by Credible in our Money Expert column.