US fourth quarter GDP estimate lowered as consumer spending slows
'Housing remains a meaningful headwind to growth,' expert says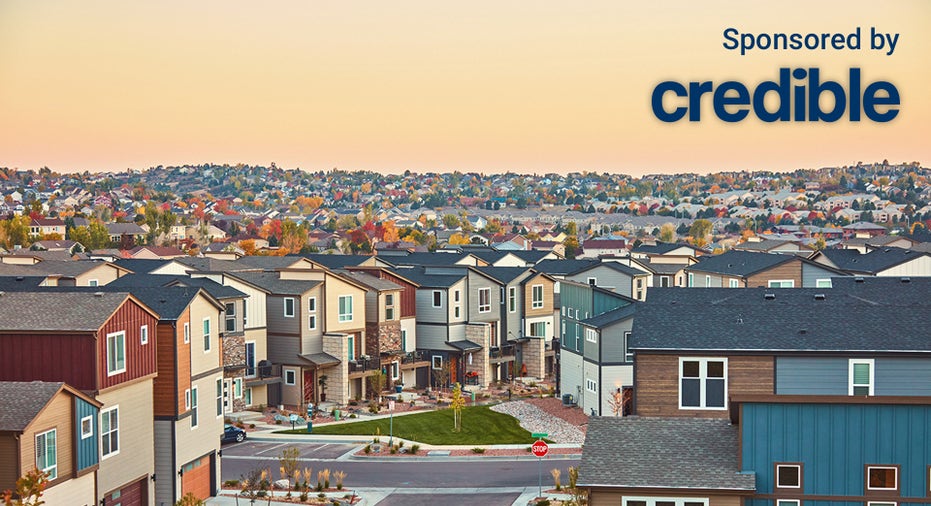 The second estimate for real gross domestic product (GDP) in the fourth quarter of 2022 showed that U.S. economic growth was weaker than previously projected on the back of a pullback on consumer spending, according to the Bureau of Economic Analysis (BEA). 
GDP increased at an annual rate of 2.7% in the fourth quarter of 2022 after rising 3.2% in the third quarter, according to the second estimate from the BEA. 
The reading comes below the BEA's original GDP estimate for the fourth quarter, which showed the economy increased at a rate of 2.9%, reflecting a slowdown in consumer spending, the BEA said. 
"Slower consumer spending over the last few months of 2022 contributed to a downward revision in estimated real GDP for Q4, consistent with Morning Consult's findings that showed elevated price sensitivity and trading down behavior among U.S. adults during that period," Kayla Bruun, an economic analyst at decision intelligence company Morning Consult, said in a statement. "Today's report also showed signs of improvement for household finances, potentially providing some breathing room for inflation-weary consumers heading into 2023."
If you're struggling in the current economy, you could consider paying off high-interest debt with a personal loan at a lower interest rate. You can visit Credible to get your personalized interest rate without affecting your credit score. 
CREDIT CARD DELINQUENCY RATES FOR NEW USERS WERE HIGHER THAN FOR THOSE WITH ESTABLISHED CREDIT
High prices and mortgage rates mute housing growth
The increase in real GDP was driven by increases in private inventory investment, consumer spending and nonresidential fixed investment, as well as government spending, the BEA said in its report. Decreases in residential fixed investment and exports partly offset that growth. 
"Housing remains a meaningful headwind to growth, as surging home prices and sharply higher mortgage rates threw ice water on the once hot sector," Jim Baird, the chief investment officer at Plante Moran Financial Advisors, said in a statement. 
Over the last several weeks, mortgage rates have fluctuated within the 6% to 7% range as the market reacts to largely positive economic indicators. At the same time, home price growth has slowed, with some indications that they could drop by 6% over the next two years. 
Despite improving conditions, homebuyers have been slow to return to the market. Home sales dropped for the twelfth straight month in January, with annual sales declining 36.9%, according to a report released Tuesday by the National Association of Realtors.  
If you are looking to take advantage of lower mortgage rates by refinancing your mortgage loan, or are ready to shop for the best rate on a loan, consider visiting an online mortgage broker like Credible to compare rates, choose your loan term and get preapproved with multiple lenders at once.
HOME PRICE GAINS LOSE MOMENTUM IN DECEMBER, BUT RATE OF DECLINE SLOWS: CORELOGIC
Inflation is cooling but not fast enough
The latest Consumer Price Index (CPI), a measure of inflation, rose 6.4% year-over-year in January. Federal Reserve officials said inflation is moderating but remained well above the Committee's longer-run goal of 2%, according to the minutes from the Federal Open Market Committee (FOMC) February meeting.
"Participants noted that inflation data received over the past three months showed a welcome reduction in the monthly pace of price increases but stressed that substantially more evidence of progress across a broader range of prices would be required to be confident that inflation was on a sustained downward path," the minutes said. 
Although the Fed raised rates by 25 basis points in February, meeting minutes revealed that a few committee participants favored a more aggressive hike of 50 basis points. Interest rate hikes will likely continue with inflation still well above the Fed's 2% target.  
Credit cards are more expensive when interest rates rise. Carrying a balance can be particularly costly in a high-interest rate environment. If you're struggling with credit card debt, you could consider paying it off with a personal loan at a lower interest rate. You can visit Credible to speak with a personal loan expert to see if this option is right for you. 
MANY AMERICANS NEED SECOND INCOME TO AFFORD STUDENT LOAN PAYMENTS WITHOUT BIDEN'S FORGIVENESS PLAN: SURVEY
Have a finance-related question, but don't know who to ask? Email The Credible Money Expert at moneyexpert@credible.com and your question might be answered by Credible in our Money Expert column.