Student loan interest payments axed under new legislative bill
Colleges and universities that beat inflation would be rewarded with grants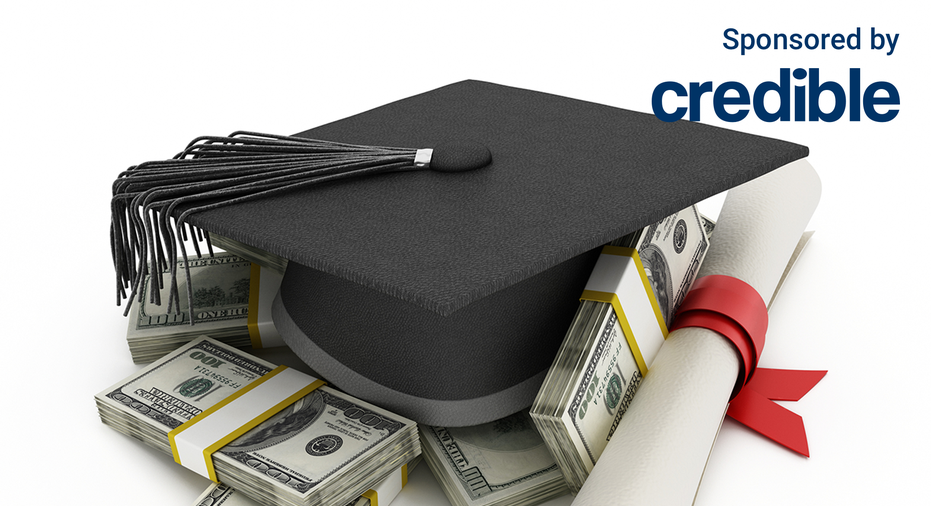 Student loan borrowers preparing to repay debt may get some relief on interest payment thanks to a recently introduced legislative bill. 
The Student Loan Interest Elimination Act, introduced by Rep. Joe Courtney (D-Conn.) and Sen. Peter Welch (D-Vt.), would refinance the interest rate of all existing federal student loans to zero percent and cap interest rates for future borrowers, according to a fact sheet on the new legislation. 
The interest rates for future student loan borrowers would be based on a sliding scale determined by financial need, with most paying nothing in interest and no student getting an interest rate above 4%.  
As it functions today, student loan interest is used to pay for the costs of operating the federal student loan program. Under the legislation, the Department of Education would establish a trust fund to collect payments borrowers make on their principal balance to offset the elimination of interest, the fact sheet said. 
Any money left over would be used to bulk up Pell Grant awards and provide competitive grants to support college completion and retention programs at higher education institutions, according to the legislation. 
"Students and families are already saddling the rising costs of a college education," Courtney said in a statement. "The federal government should not exacerbate the problem by making money off borrowers' federal student loans.   
"This bill is particularly important in the wake of SCOTUS' decision to strike down President Biden's student loan forgiveness program. Students and families are counting on Congress to act on common sense solutions to lower the cost of college and my bill will help achieve that goal."
If you hold private student loans, you could lower your monthly payments by refinancing to a lower interest rate. Visit Credible to speak with an expert and get your questions answered. 
THESE TWO FACTORS COULD BE DRIVING YOUR CAR INSURANCE COSTS UP
Colleges that beat inflation rewarded
The legislation also seeks to rein in soaring costs at universities and colleges by rewarding schools that beat tuition inflation. Only universities that have not raised tuition by an average of 2% over the last three years would be eligible to receive competitive grants. 
"Preventing runaway college inflation is key to long-term higher education affordability, and this bill ensures that federal funds are not contributing to higher college costs," the legislation said. 
College tuition inflation averaged 12% annually from 2010 to 2022, according to stats from the Education Data Initiative. In that time, tuition to attend public four-year institutions increased 9.24%. 
However, colleges and universities responded to recent inflation by adopting more moderate price increases and, in some instances, freezing tuition according to a recent Brookings Institution report.
"After accounting for inflation, college prices are now dropping," the Brookings report said. "In the last three years, the cost of attendance and average net price at public and private four-year institutions have actually fallen by around 10%. This is good news for students, both those with higher and lower incomes."
Federal student loan relief will not benefit private student loan borrowers. If you're having trouble paying for your private student loans, you could consider refinancing your loans to a lower interest rate to lower your monthly payments. Visit Credible to get your personalized rate in minutes without affecting your credit score. 
MORE STUDENTS TURNING TO FEDERAL AND PRIVATE STUDENT LOANS TO FINANCE COLLEGE: SURVEY
Income-driven repayment plans provide another option
Changes to the Department of Education's income-driven repayment (IDR) plans mean student loan borrowers can expect a collective $39 billion in federal student loan debt to be forgiven. 
Individually, borrowers in some states could expect to get close to $55,000 of student debt wiped away, according to Scholaroo's Student Loan Forgiveness Index.
President Joe Biden's recently announced his Saving on a Valuable Education (SAVE) plan, which could lower borrowers' monthly payments to zero dollars, reduce monthly costs in half and save those who make payments at least $1,000 a year, the White House said in a statement. The SAVE plan calculates the monthly payment amount based on a borrower's income and family size, according to the Department of Education. That means that for those earning $32,800 a year or less, which translates to roughly $15 an hour, their monthly payment would drop to $0 immediately.  
The program promises savings of at least $1,000 per year for borrowers earning above that threshold compared to other IDR plans.
Additionally, borrowers with an original balance of $12,000 or less will receive forgiveness of any remaining balance after making 10 years of payments, with the maximum repayment period before forgiveness rising by one year for every additional $1,000 borrowed. 
If you hold private student loans, you won't be enrolled in a federal income-driven repayment plan, but you could refinance your loans to a lower interest rate. Visit Credible to compare options from different lenders without affecting your credit score.
HOMEBUYERS ARE FINDING BETTER DEALS IN THESE CITIES, SURVEY SAYS
Have a finance-related question, but don't know who to ask? Email The Credible Money Expert at moneyexpert@credible.com and your question might be answered by Credible in our Money Expert column.