How to insure your jewelry and what you'll need for the process
Insuring jewelry can be an important part of your financial security
Whether you want to protect your engagement ring and wedding bands, or cover losses against that special or sentimental necklace, heirloom watch, your grandmother's broche or earrings, or a diamond bracelet, it's a smart idea to insure your jewelry should it get lost or stolen.
We've asked insurance industry experts about what you need to know to protect your jewelry and provide peace of mind.
Why is it important to insure jewelry?
If a special piece of jewelry is valuable and you'd be upset if it were lost or stolen, then purchasing insurance is advised.
"We understand that jewelry is more than metal and stone," says Mike Alexander, chief operating officer with Jewelers Mutual Group, headquartered in Neenah, Wisconsin. "It holds tremendous sentimental value and can be devastating to lose."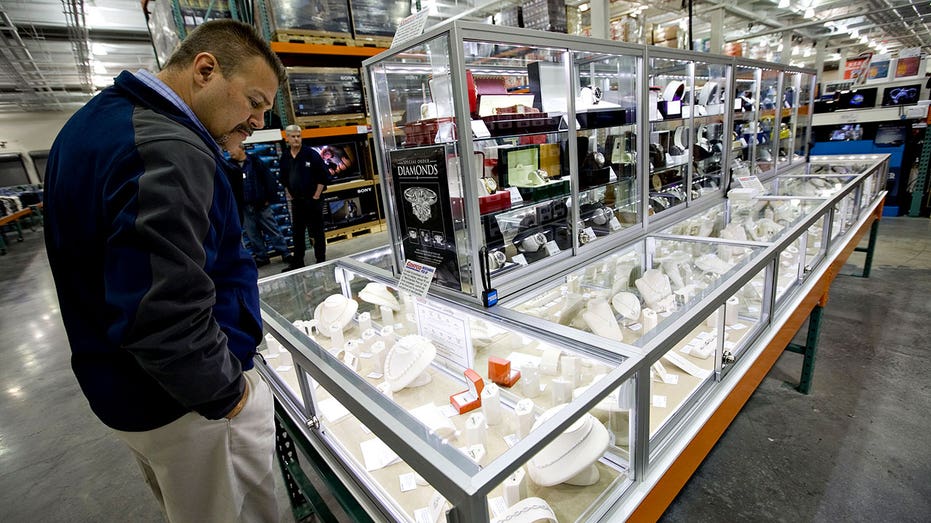 What makes insuring jewelry so important is that it's also small and more susceptible to loss, theft or damage, he says.
"We tell consumers that if they're worried about losing their jewelry or would be upset if anything happened to it, then it's worth insuring. Jewelry insurance provides the peace of mind to wear your jewelry without worry," Alexander tells FOX Business.
KENDRA SCOTT JEWELRY BRAND LAUNCHES FOUNDATION TO SUPPORT WOMEN, YOUTH: 'DO GOOD FIRST,' FOUNDER SAYS
How to get started
Getting started with insuring your jewelry is relatively easy to do. Guillermo Navarro, senior product manager at Farmers Insurance who is based in Los Angeles, California, shares these steps you can take:
Get your jewelry appraised
Before insuring your jewelry, you'll need to know its value.
"This can be done by getting an appraisal from a certified gemologist or jewelry appraiser," Navarro tells FOX Business. Your appraisal should include a detailed description of the piece, including the item's size, weight, and quality of the gemstones and metals, he says.
Choose an insurer
He suggests finding an insurance company that meets your unique needs, as each will have specific policies and expertise in this area.
"Compare different policies and options, including coverage limits, deductibles, and exclusions," he notes.
Provide documentation
In addition to providing an appraisal report and other documentation, you should have photographs and purchase receipts to present to an insurer when applying for coverage, Navarro says.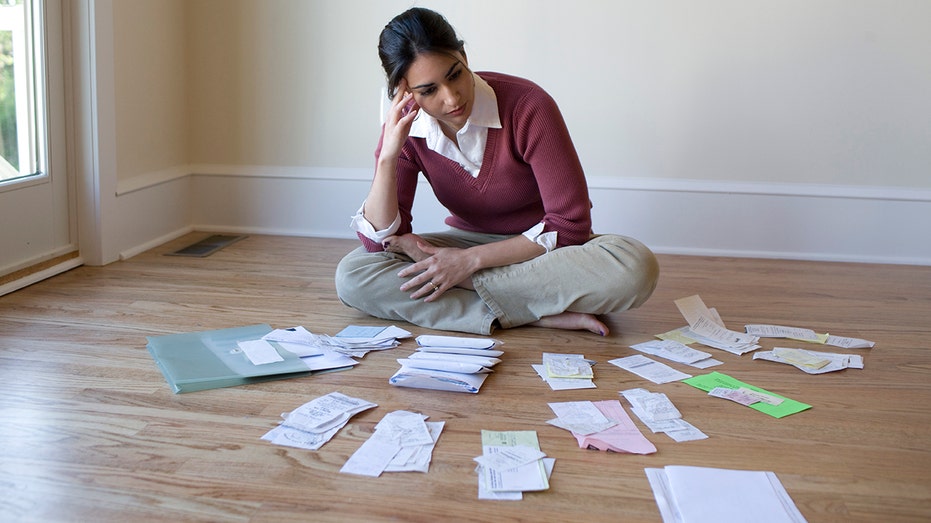 Store your jewelry securely
Insuring your jewelry is only part of the equation to keep it safe, so you should also consider taking safeguards to protect your possessions from loss or damage.
"This may include storing it in a safe or secure location, taking care when wearing it and having it cleaned and maintained regularly," adds Navarro.
What are the most popular items that are insured, and what are the most common claims?
According to Alexander, the most popular items people insure are engagement and wedding rings, which may be jewelry consumers' first introduction to specialty jewelry insurance.
"Whether their jeweler mentions it as an option to consider or they get the recommendation from their insurance agent, family members or friends," Alexander tells FOX Business. "From there, customers often insure other items in their jewelry box – like the pearl necklace handed down from a grandmother or their diamond earrings, birthstone bracelet, and the list goes on."
Also, he says, accidental loss is the most common reason for a claim.
"You know your ring is out there somewhere, but you can't find it," says Alexander. 
FLOOD INSURANCE: WHY YOU SHOULD CONSIDER FLOOD INSURANCE DURING SPRING
Does your homeowners' policy protect your jewelry?
Your homeowners' insurance may provide you with coverage if your jewelry is lost, stolen or damaged, but most policies cover just a percentage and likely not its full value.
"To help ensure coverage for your jewelry, speak to your agent about adding a rider for your jewelry, which can help provide coverage for the full value of your piece," says Navarro.  To increase the limits on a pricier jewelry piece, he says homeowners may want to consider scheduling that jewelry item, where it will be appraised and insured at an agreed-upon value and can help provide greater protection for your valuable item.
"Your local agent can help you identify which option is right for you depending on the value of the jewelry you would like to protect," Navarro tells FOX Business.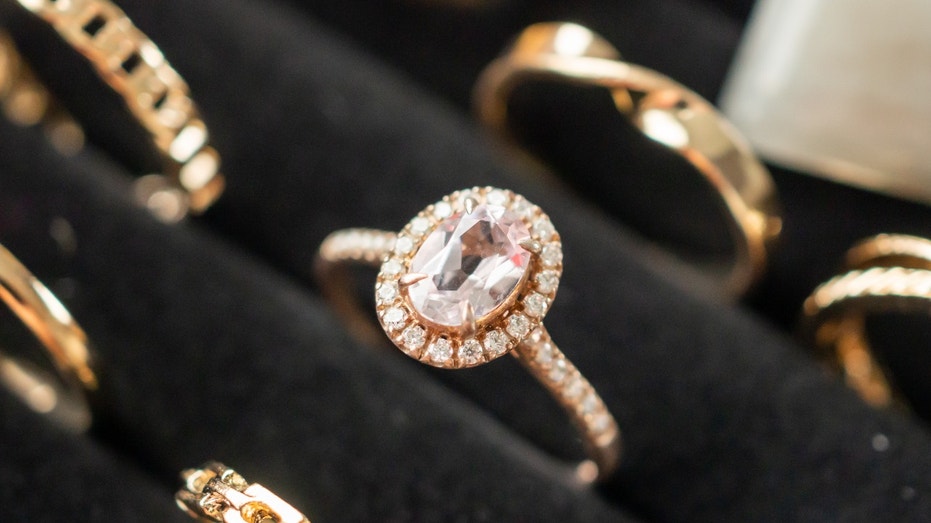 Why it's better to be safe than sorry
Dustin Lemick, founder and CEO of BriteCo, a tech-driven provider of jewelry and watch insurance that is headquartered in Evanston, Illinois, says like all insurance types, specialty jewelry insurance is very affordable for the protection offered with premium costs ranging from 0.5% to 1.5% of an item's appraised value.
"That's a very reasonable price for the peace of mind in knowing some of your most valuable and treasured possessions are protected," he says.
In fact, Lemick says that BriteCo's own consumer research in 2021 indicated that nearly 60% of those who had bought jewelry insurance had made a claim within the past 10 years. But, on the flip side, some consumers may be mystified by the concept of jewelry insurance and end up learning the hard way about losses. According to the same research, more than 40% of all respondents had failed to buy engagement ring insurance, thinking it was too expensive, didn't know how to get it insured, or simply never got around to getting coverage.
"However obtaining coverage from a specialty jewelry insurance provider has never been faster, easier or more affordable," Lemick says. 
How can your travel insurance policy cover your jewelry while on vacation?
It's becoming more common for consumers to purchase travel insurance policies to protect against trip cancellations or travel delays, travel medical coverage, and coverage for baggage and personal effects. Many travel insurance plans may cover jewelry as part of your travel insurance plan. 
CLICK HERE TO GET THE FOX BUSINESS APP
"Jewelry is typically covered under baggage and personal effects, but it's important to first determine if the travel insurance provider you're considering excludes jewelry coverage, as some do, and what the maximum limit is for jewelry," Carol Mueller, vice president at Berkshire Hathaway Travel Protection, tells FOX Business. For example, Berkshire Hathaway Travel Protection's LuxuryCare plan covers jewelry up to $500 aggregate for loss.
If your jewelry is stolen while on a trip, be sure to file an incident report with your hotel manager, tour leader or the local police. You will probably be asked to provide this documentation when filing a claim.
It's important to read your travel insurance plan documents carefully, so you understand if there are exclusions, or what can impact a claim.
"Travelers should first confirm lost or stolen jewelry is not excluded in the travel insurance plan they are considering, then if jewelry is covered, look closely at the coverage limits listed in the policy," advises Mueller. "Most travel insurance plans will have a maximum benefit limit for reimbursement of lost or stolen jewelry. When filing a claim, receipts or appraisals substantiating the value of the item will be required."