Credit card delinquencies are on the upswing
Credit card delinquencies are rising - and may be a harbinger of recession
A growing number of Americans are falling behind on their monthly credit card payments, a trend that may be a harbinger of economic troubles ahead, according to a new report from Wells Fargo. 
Findings from the bank indicate that credit card delinquencies are surging among commercial banks – particularly at small lenders. In fact, late credit card payments at banks that are outside the top 100 in asset size recently surged to a record high.  
Those delinquencies raise the pressure on small- and medium-sized banks, which are already grappling with tightening credit conditions in the wake of three major bank failures earlier this year.
"The economy still has a cash cushion, but many consumers are exhausting their credit, while income growth has slowed sharply," the Wells Fargo strategists wrote in the note. "Our outlook remains for a short, moderate recession and then recovery for most of 2024 and likely into 2025."
CREDIT CARD DEBT RISING IN DOUBLE-EDGED SWORD FOR THE ECONOMY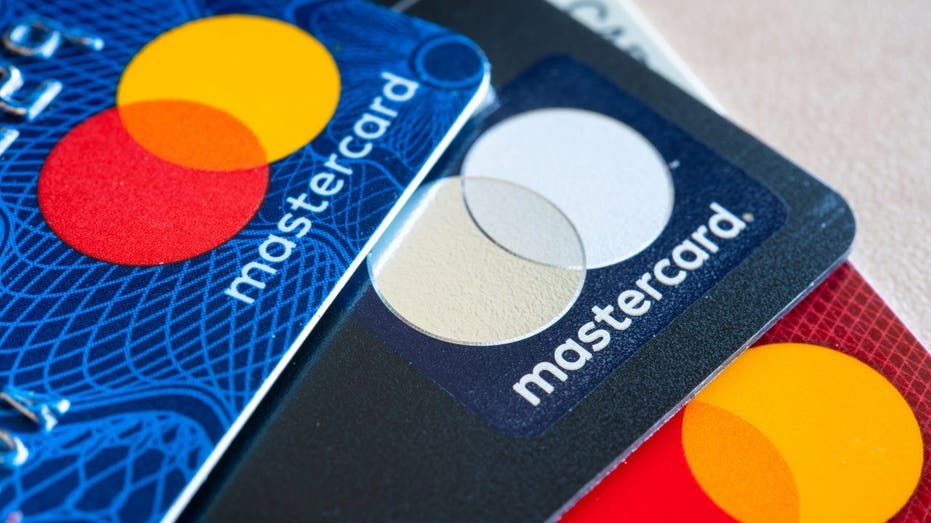 The report comes amid signs that Americans are increasingly relying on their credit cards to cover everyday expenses. 
The New York Federal Reserve reported earlier in August that total credit card debt surged to $1.03 trillion during the three-month period from April to June, an increase of $45 billion – or 4.6% – from the previous quarter. It marks the highest level on record in Fed data dating back to 2003.
A FED PAUSE LIKELY WON'T HELP STRUGGLING CONSUMERS
The dual increase in credit card usage and delinquency rates is particularly concerning because interest rates are astronomically high right now. The average credit card annual percentage rate, or APR, hit a new record of 20.63% last week, according to a Bankrate database that goes back to 1985. The previous record was 19% in July 1991.
The trouble is that if people are carrying debt to compensate for steeper prices, they could end up paying more for items in the long run. For instance, if you owe $5,000 in debt – which the average American does – current APR levels would mean it would take about 279 months and $8,124 in interest to pay off the debt making the minimum payments. 
The New York Fed report also indicated that there has been an uptick in borrowers who are struggling with credit card and auto loan payments. As of June, about 2.7% of outstanding debt was in some stage of delinquency, up slightly from the 2.6% recorded the previous quarter. That remains 2 percentage points lower than the pre-pandemic level.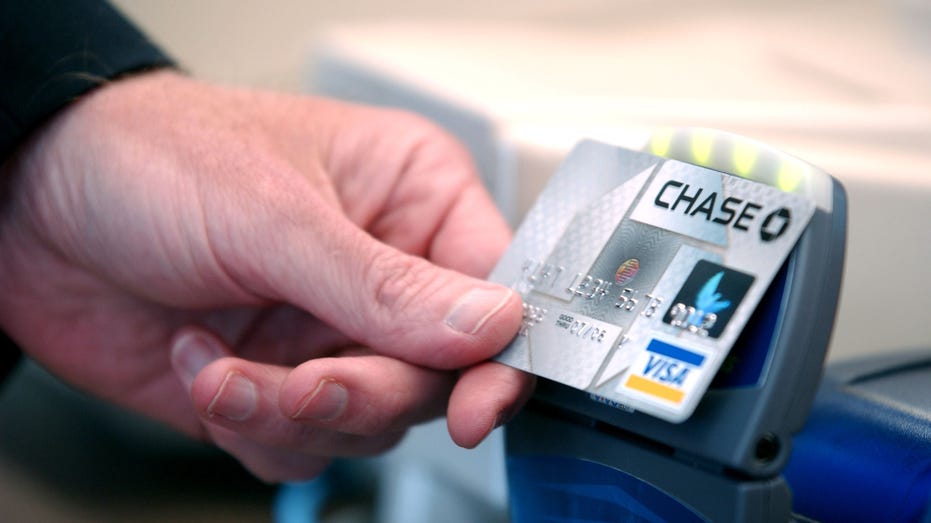 But the fact that there is any semblance of delinquency rates rising during such a strong labor market is concerning. Experts have warned the rate may begin to climb higher as student loan payments resume in the fall after the Supreme Court struck down President Biden's forgiveness plan. 
"When it comes to delinquencies as a whole, I think that Americans for the most part have been doing a really good job for the past couple of years handling their business," Matt Schulz, chief LendingTree credit analyst, told FOX Business. 
"But there's only so much that can be expected of them. And with lingering inflation, rising interest rates, growing credit card debt and now the reintroduction of student loan payments, it makes all the sense in the world that we would see delinquencies begin to rise a little more quickly than they already were." 
GET FOX BUSINESS ON THE GO BY CLICKING HERE
The rise in balances and delinquencies comes in the midst of the Federal Reserve's aggressive interest rate-hike campaign as it tries to crush stubborn inflation and cool the economy.