College, majors offering best 'value'
Still undecided on your college major? Well, these dollar signs and employment rates associated with the area of study could help you make your choice a bit easier.
The most valuable college major is actuarial science (actuaries), according to a new study by Bankrate.com. Those with the degree earn an average salary of more than $108,000, 50 percent more than the overall average salary of approximately $72,600. The unemployment rate associated with the major is better than average at 2.3 percent (the average being 2.9 percent). The percentage of higher degree holders in the field – 22 percent – is much lower than the rest of the top five, which means graduates with an actuarial science degree are less likely to feel the burden of extra expense or deferred income of an advanced degree, according to the study.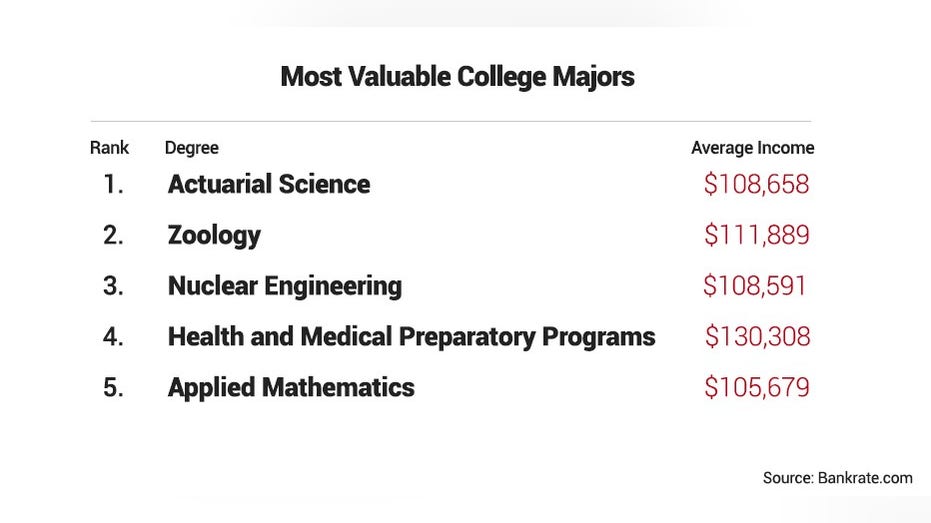 Conversely, the least valuable college major on Bankrate's list is "miscellaneous" fine arts. Those who earn a degree in the field earn the second-lowest average annual salary of nearly $41,000, which is 44 percent less than the overall average. Graduates with a miscellaneous fine arts degree also face the highest unemployment rate of any major (9.1 percent), more than triple the general average.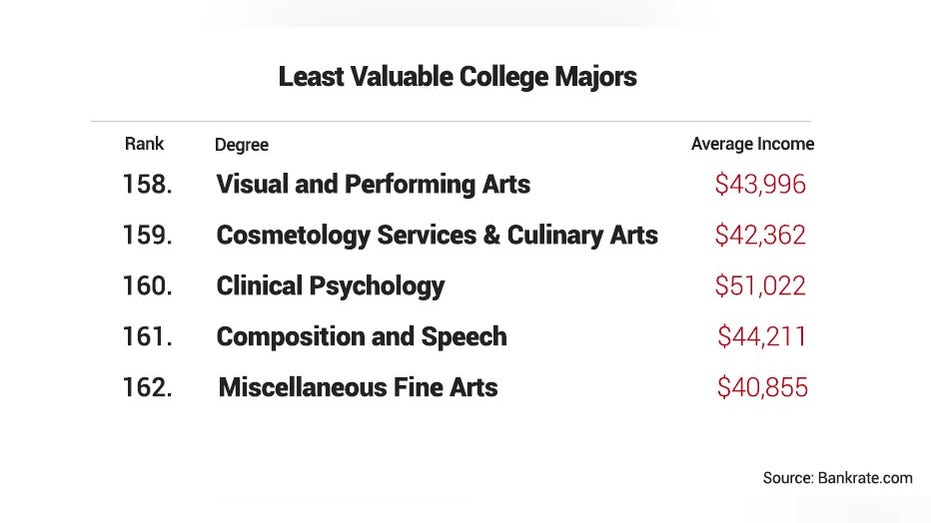 Still, money isn't everything when it comes to the major that provides the best bang for your buck. While a degree in petroleum engineering provides the highest average annual salary, it ranks 18th overall because of the high unemployment rate among graduates, which is second worst on the list. Those with metallurgical engineering degrees earn an annual salary ranked third, according to Bankrate, but ranks 31st because of its unemployment rate (5 percent, tied for 11th) and a higher likelihood of additional education (51 percent of graduates with this degree have an advanced degree versus 37 percent overall).
Meanwhile, the best value school in the U.S., according to the latest survey from U.S. News and World Report, is Princeton University, which was also named best national university in the nation for the eighth straight year. One of America's oldest schools, the Ivy League institution in New Jersey has a total undergraduate enrollment of about 5,400 and its tuition and fees total approximately $47,000.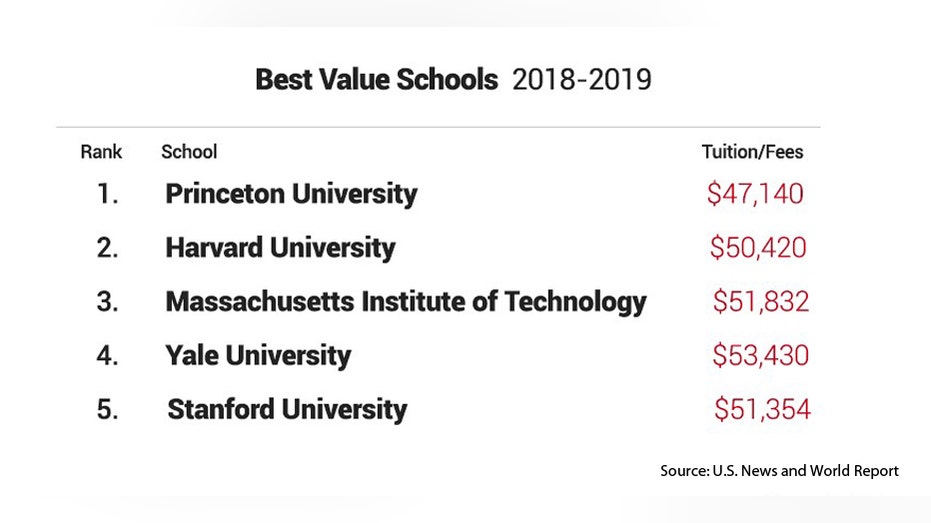 The school ranked lowest on the list of best value schools is the University of South Carolina, which is tied at 106 on U.S. News' list of best universities in America. A public university, its in-state tuition and fees are about $12,200, while out-of-state tuition and fees are nearly $32,400 (both figures from 2017-2018).