Warning: Buy now, pay later users' financial well-being at risk, survey says
Regulation that keeps BNPL consumers safer on the horizon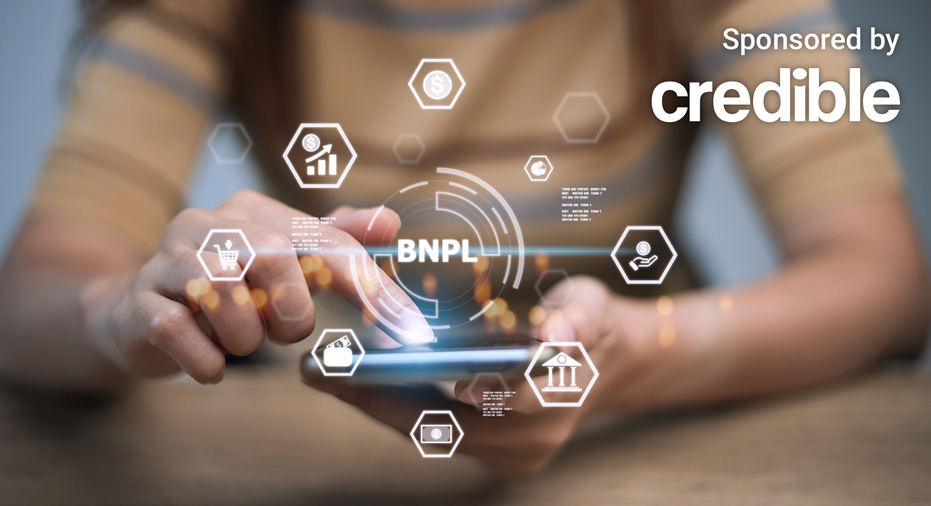 Shoppers are using buy now, pay later (BNPL) to borrow and spend a lot; they're also having difficulty keeping up with debt payments, according to a recent Morning Consult survey.
Over one-third (37%) of Gen Z adults used BNPL in August. Around a third of millennials (32%) also made a BNPL purchase in August. Gen Xers and baby boomers rely less on the debt product, with only 16% opting to use BNPL.
Although many of these consumers have incomes above $50,000 annually, they're more likely than the average consumer to live in households with higher rates of debt across the board, including medical, credit card, auto, student, mortgage, home equity and personal loan debt. Moreover, one-third said they used their credit cards to pay off buy now, pay later loans, "which could create a vicious cycle that's hard to overcome," Morning Consult Financial Services Analyst Jaime Toplin said.    
More than two out of five users carry buy now, pay later debt, and one-quarter of them missed a payment last month. Another 25% said they paid late fees, 27% saw a decline in their credit score and 22% interacted with a debt collector. 
"If their personal debt situation worsens, these figures could rise, creating real problems for these users at a time when interest rates are already high," Toplin said.
If you're struggling with high-interest credit card debt, you could consider paying it down with a personal loan at a lower interest rate. Visit Credible to compare options from different lenders without affecting your credit score.
SOCIAL SECURITY CUTS: RETIREES COULD FACE MORE THAN $17,000 IN ANNUAL BENEFITS LOSSES
BNPL users have lower credit scores
BNPL user's credit scores are, on average, roughly 50 points lower than non-users, according to  Federal Reserve research. The average BNPL borrower scored in the subprime category (580-669), while the credit scoring for non-users averaged as near-prime (670-739), according to a separate Consumer Financial Protection Bureau (CFPB) report.
Lower credit scores lead to higher interest rates on traditional credit products, which makes BNPL an attractive alternative. For example, subprime-rated borrowers would have faced interest rates between 19% and 23% annually if they had chosen to purchase using a credit card instead of a zero-interest product like BNPL, according to the CFPB.
BNPL providers partner with retailers to allow shoppers to split the cost of their online purchases into multiple installments at checkout. Part of the appeal is that the installment payments, which typically begin within a few weeks of the purchase, are interest-free. However, missed payments can result in late fees and other penalties. 
If you're struggling with making your monthly payments and managing your budget, you could consider paying off high-interest debt such as credit cards with a personal loan. Visit Credible to speak with a personal loan expert and get your questions answered.
EXTREME WEATHER IMPACTING HOW BUYERS SHOP FOR HOMES: ZILLOW
CFPB plans to regulate BNPL operators
The CFPB does not currently oversee BNPL providers but has plans to issue guidance or rules that would bring the sector in line with the standards that Congress has already established for credit cards, the agency said in a report. As part of this review, the agency will also ensure that BNPL lenders, like credit card companies, are subject to appropriate supervisory examinations.
The CFPB is concerned that the ease of access to this financing product could leave consumers at risk of quickly becoming overextended and may drive them deeper into debt. 
"Since buy now, pay later is like other forms of credit, we are working to ensure that borrowers have similar protections and that companies play by similar rules," CFPB Director Rohit Chopra said.
BNPL providers are also providing services that put the financial well-being of consumers center stage. 
"Some providers, like Affirm, are already increasing transparency in underwriting, which could have the effect of limiting debt double-dipping," Toplin said. "But providers can also go further on their own through features like Klarna's "Pay Now" button, which lets users pay through the app without taking out a loan. Otherwise, users might flee as they sort out their finances, especially during a potential economic downturn or spending pullback."
If you are looking for alternative forms of credit to help fund a large purchase, you could consider using a personal loan. Visit Credible to make sure you're getting the best rate and lender for your needs.
BIDEN'S STUDENT DEBT FORGIVENESS MAY BE TAXED IN THESE FIVE STATES
Have a finance-related question, but don't know who to ask? Email The Credible Money Expert at moneyexpert@credible.com and your question might be answered by Credible in our Money Expert column.