U.S. bank deposits fall for the first time since 1940s
Recent banking closures have triggered fears of a recession in 2023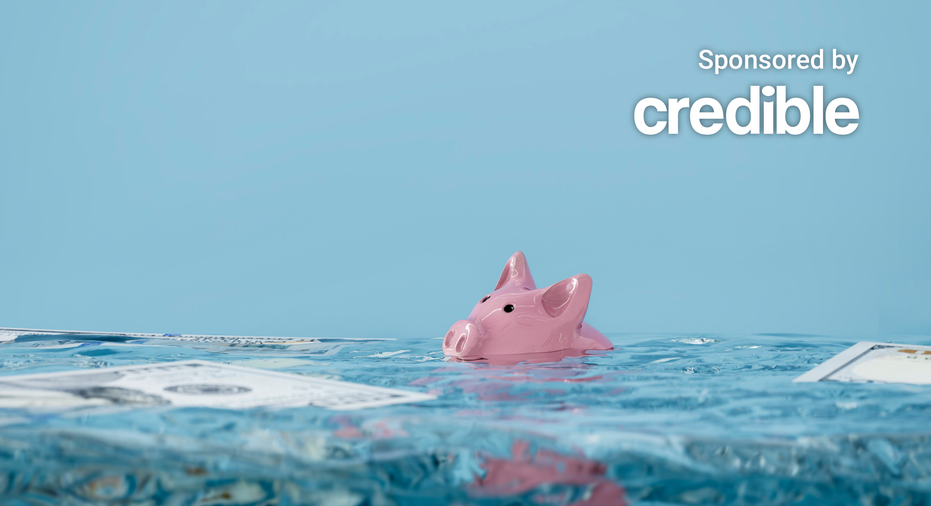 Total U.S. bank deposits fell year-over-year in 2022 for the first time since 1948, according to data released by the Federal Deposit Insurance Corporation (FDIC). Bank deposits dropped to $19.2 trillion. The plunge follows a year marked by high inflation and rising interest rates – a trend that persists today. 
In fact, the Federal Reserve in its last meeting raised interest rates by 25 basis points, putting the federal funds rate range at 4.75% to 5%, the highest it has been in 15 years. The central bank's move came as a surprise to many economists including those at Goldman Sachs who predicted the Fed would pause its aggressive monetary policy following the collapse of Silicon Valley Bank (SBV) and Signature Bank. Those closures ushered in fears of a banking industry collapse and even recession. 
The Economic Research Group (ERG) said in a statement these "recent events may act as the catalyst that tips an already precarious economy into recession, primarily via the combination of tighter lending standards among small and midsized regional banks and weakened business and consumer confidence."
If you're struggling in today's economy, you could consider paying down high-interest debt with a personal loan at a lower interest rate. Visit Credible to compare options from multiple lenders at once without affecting your credit score. 
AMERICANS MAY DEPLETE MORE THAN HALF THEIR PANDEMIC ERA SAVINGS BY END OF 2023: GOLDMAN SACHS
Credit card debt rises to historic highs 
As bank deposits declined in 2022, Americans also racked up historic credit card debt. Credit card balances rose to $931 billion in the final quarter of 2022, according to the latest Credit Industry Insights report by TransUnion. And experts believe Americans will fall behind on their credit card payments in record levels. TransUnion reported delinquency rates could reach levels not seen since 2010.
Serious credit card delinquencies are projected to increase to 2.6% by the closing of 2023, according to the 2023 Consumer Credit Forecast by Transunion. 
"Rapidly increasing interest rates and stubbornly high inflation combined with recession fears represent the latest in a series of significant challenges consumers have faced in recent years," Michele Raneri, TransUnion vice president of U.S. research and consulting, said in the forecast report. "It's not surprising then to see pronounced increases in delinquency rates for credit card and personal loans, two of the more popular credit products."
If you're struggling with credit card debt, you could consider consolidating it into a personal loan at a lower interest rate. Visit Credible to speak to a personal loan expert and see if this option is right for you.
RECESSION FEARS RISE: MORE THAN HALF OF AMERICANS SAY THEY'D LOSE EVERYTHING
What's next for banks? 
The recent closures of major banks, rising inflation and debt and the Fed's ongoing tightening of monetary policy have all influenced fears of recession and more bank failures. Some economists highlighted rising interest rates as one of the main reasons why SVB collapsed. 
"The fast and large increase in rates contributed to the collapse of these banks," Dawit Kebede, Credit Union National Association (CUNA) senior economist, said in a statement. 
However, the collapse of SVB, the nation's 16th largest bank, can also be tied to management issues. 
"The failure at Silicon Valley Bank says less about the banking industry as a whole and more about how a single bank could make such errors: extreme exposure due to a highly concentrated customer base and heavy investment in long-term Treasurys, and banking supervisors that somehow missed both," an analysis by the center-right think tank American Action Forum stated.
In addition, federal regulators quickly moved to avoid contagion following the collapse of SVB by initiating lending programs to banks and ensuring the public that the FDIC insured their deposit accounts such as checking up to certain limits. 
Still, fears remain. Shares for the Germany-based Deutsche Bank fell on Friday amid worries that it may default. Deutsche Bank is a major bank and experts suggest its collapse can trigger global economic turmoil. 
"Worries about contagion are again rearing up even though more deposits appear to have been flowing into the German lender since the banking scare erupted, and it is thought to have capital reserves well in excess of regulatory requirements," Susannah Streeter, Head of Money and Markets at Hargreaves Lansdown, told Fox Business on Friday. 
If you're concerned about the direction of the economy, you could consider paying off high-interest debt with a personal loan at a lower interest rate. Visit Credible to get your personalized rate  in minutes from multiple lenders at once.
Have a finance-related question, but don't know who to ask? Email The Credible Money Expert at moneyexpert@credible.com and your question might be answered by Credible in our Money Expert column.