Where to get a $70,000 personal loan
Are you in need of a $70,000 personal loan to cover a large expense? Here's what you need to know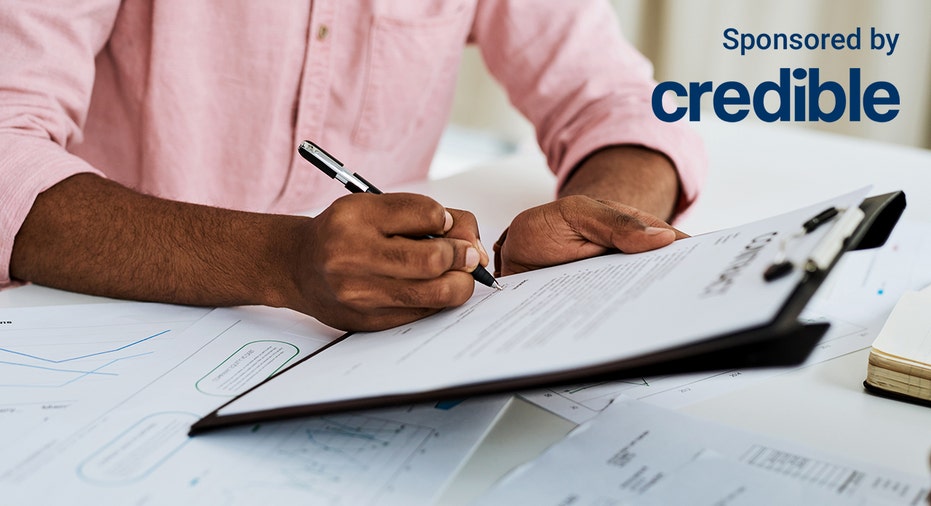 Whether you're planning a home renovation, have an upcoming medical procedure or need to finance another major expense, a $70,000 personal loan may help. But before you borrow such a large amount, be sure to consider all your options so you can find the right loan for you.
Here's what you should know before taking out a $70,000 personal loan.
Where to get a $70,000 personal loan
A number of options are available when applying for a $70,000 personal loan, including online lenders, banks and credit unions. Each lender may offer you different interest rates and terms depending on your financial situation. It's important to weigh your options to find the right loan that suits your needs and financial goals.  
Online lenders
A personal loan from an online lender is typically both convenient and practical. You might also have a few more options to choose from when you're looking for a $70,000 loan from an online lender, but some of these lenders charge higher fees and interest rates for borrowers with low credit scores. 
Once you're approved for a personal loan from an online lender, you can generally get your money quickly. Many online lenders can fund a loan as quickly as the next business day, although five days or fewer is typical.
You can find lenders who offer $70,000 personal loans and compare rates using Credible.
Banks
Few large national banks offer $70,000 personal loans, even if you have excellent credit. But Wells Fargo offers personal loans up to $100,000 with repayment terms ranging from one to seven years. Plus, if you have an existing account, you may even be eligible for a loyalty discount on the loan's interest rate.
Credit unions
As with banks, it may be difficult to find a credit union that offers $70,000 personal loans. You'll have to join the credit union and meet its membership eligibility requirements to qualify for a loan. Since credit unions are member-owned and not-for-profit entities, they tend to have better interest rates than some other options.  
What credit score do you need for a $70,000 loan?
Typically, you need good to excellent credit to qualify for a $70,000 personal loan and lock in the lowest rates and most favorable terms. Most lenders look for a score of 650 or higher as well as a stable income and low debt-to-income ratio.
But if you don't have the best credit, know that some lenders have more lenient requirements and will still lend you $70,000. Just be prepared to accept a higher interest rate.
If you have a low credit score, consider applying with a cosigner with good credit to increase your chances of getting your loan approved. Just keep in mind that if you fall behind on payments, your cosigner will be on the hook for repaying the loan.
What is the monthly payment on a $70K loan?
How much your $70,000 loan will cost depends on factors like your interest rate and repayment term. Generally, a longer repayment term will come with a higher interest rate and higher overall costs. Good credit and a shorter term typically qualify you for a lower interest rate. 
For example:
A $70,000 loan at 10% for seven years — Your monthly payment will be $1,162, and you'll pay a total of $27,615 in interest over the loan term. Factoring in both loan principal and interest, the total amount you'll pay will be $97,614 over the life of the loan.
A $70,000 loan at 6% for three years — Your monthly payment will be $2,130, and you'll pay a total of $6,663 in interest over the loan term. Factoring in your loan principal and interest, your total payments will add up to $76,663 over the life of the loan.
Use Credible's personal loan calculator to help calculate your monthly payment. 
How can you qualify for a large loan?
You'll typically need good to excellent credit — a score of 650 or higher — to qualify for a $70,000 personal loan, and to get the lowest rates available. You may qualify with less-than-stellar credit, but in this instance, you may need collateral. To better your chances of getting a $70,000 loan, take these steps: 
Pay down other debt if you can. Lenders will check your credit and look at factors like your outstanding debts and repayment history. They use this information to assess the risk of lending to you. Paying down your current debt will lower your credit utilization ratio and may help you qualify for your loan without offering collateral.
Work on improving your credit. Your credit score is an important factor in the approval process. It also determines the APR and terms of your loan. Most larger loans require good to excellent credit. Factors that can affect your credit score include your credit history, age and mix of credit accounts, new credit applications, your credit utilization ratio and total debt. Also, be sure to pay your credit cards, car payment, mortgage and all other bills on time.
Improve your debt-to-income ratio. Lenders look at your debt-to-income ratio (DTI) to decide if you can afford to take on more debt and make another monthly payment. For personal loans, lenders typically look for a DTI ratio no higher than 40%. To improve your DTI, don't take on any new debt, pay down existing debt (if possible) and reduce your spending.
Get a cosigner. If you're worried that your credit score will hold you back from qualifying for a $70,000 loan, or that you'll get a higher-rate loan, you might consider using a cosigner with good or excellent credit. But remember, if you miss payments or default on your loan, your cosigner is obligated to repay the loan.
Offer collateral. Personal loans are generally unsecured, meaning you don't need collateral to qualify. But if your credit score keeps you from qualifying and you have assets, such as a car or a house, you may want to consider a secured personal loan.
Comparing $70K personal loan lenders
Lenders all have different rates, terms and eligibility requirements. That's why it's crucial to shop around when you want to borrow as much as $70,000. Here are a few key points to consider when comparing loans: 
Interest rate and APR — Lenders use the interest rate to calculate the interest expense on your loan. The annual percentage rate, or APR, includes the interest rate as well as any fees and other costs attached to your loan.
Repayment terms — This is the time frame in which you'll be required to repay the loan with interest. Personal loans are generally shorter-term loans, but you may find some for up to 10 years. Generally, shorter loan terms come with lower interest rates. Longer repayment terms typically give you a lower monthly payment, but higher total interest costs. Be sure to read your loan agreement carefully to know if your loan comes with a prepayment penalty for paying off your loan early.
Fees — Some lenders charge fees for taking out a loan, which can increase the cost of your loan. This may include loan application fees, origination fees, late payment fees, annual fees and prepayment penalties.
Total interest cost over the life of the loan — This is the interest you'll pay over the life of the loan, based on the original loan amount. Interest rates can range from around 4.99% up to 36%. Your actual rate will depend on your repayment term, your credit score and your credit profile.
Monthly payment amount — Your monthly payment is determined by the loan amount, the interest rate on your loan and loan term.
How to apply for a $70,000 personal loan
If you'd like to move forward with a $70,000 personal loan, follow these five steps.
Do the math: Use a personal loan calculator to get an idea of how manageable your loan payments will be. Simply type in the loan amount ($70,000), your projected interest rate, and loan term.
Check your credit: Since your credit score will determine which loan offers you qualify for, make sure you know where you stand credit wise. Visit a site like AnnualCreditReport.com to view your credit report for free. If you find any errors, make sure to dispute them with the appropriate credit bureau to potentially raise your credit score.
Compare lenders: Be sure to compare multiple personal loan lenders to ensure you find a loan that fits your unique financial needs.
Apply: Once you decide on a lender, fill out their formal application online or in-person. Be prepared to submit documents like your ID, pay stubs and tax forms to verify your identity and income.
Review your loan agreement: Upon approval, you should receive a loan agreement. Read it carefully and make sure you're clear on all the terms before you sign on the dotted line.
Personal loan FAQs
Here are answers to some commonly asked questions about personal loans.
What can you use a personal loan for?
Personal loans are versatile, meaning you can use them to cover virtually any expense. Some of the most common uses for personal loans include medical bills, home renovations and repairs, moving costs and weddings. These products may also help you consolidate high-interest debt or pay for unexpected expenses. 
What's a personal loan origination fee?
A personal loan origination fee is a one-time, upfront fee a lender may charge to cover the cost of processing and underwriting your loan. Origination fees typically range from 1% to 10%. Origination fees are included in a personal loan's APR, but many lenders offer personal loans without origination fees.
How quickly can you get your money from a personal loan?
The lender you choose will determine when you receive your loan funds. While online lenders usually offer fast approval times, it may still take up to five business days for them to distribute your money. If you have an emergency expense, look for a lender that offers same-day or next-day funding. 
APR vs. interest rate: What's the difference?
Lenders make money by charging interest. They apply the interest rate to the principal borrowed to calculate the total interest you'll owe. 
The annual percentage rate, or APR, includes the interest rate and any fees associated with the loan. Because APR considers all the expenses associated with the loan, it's a better indicator of a loan's total cost.
To see what rates you may qualify for, use Credible to compare personal loan rates from various lenders.