New conforming loan limits create additional housing supply: Zillow
Mortgage rates could drop below 6% in 2023, MBA says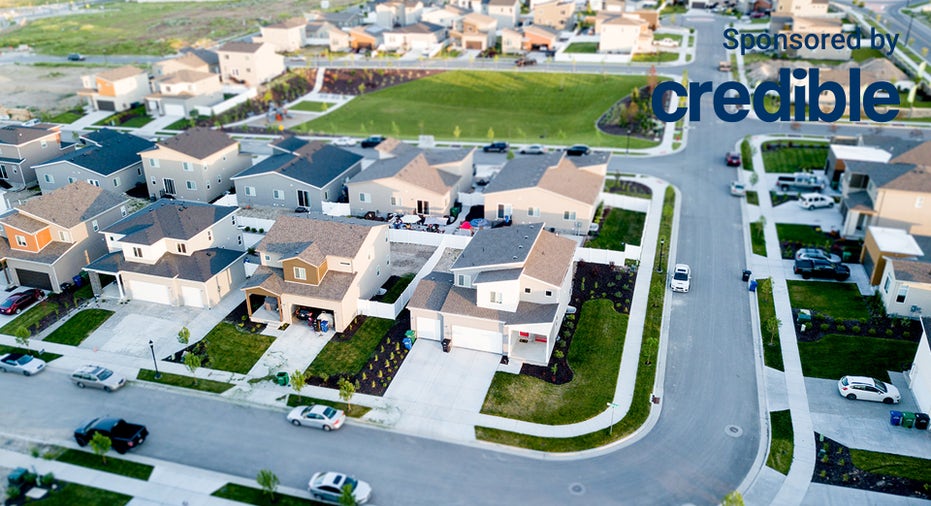 The Federal Housing Finance Authority's (FHFA) recent decision to raise its conforming loan limits will release some extra supply to the housing markets, according to Zillow.
In November 2022, the FHFA increased the limit for conforming loans — mortgage loans backed by Fannie Mae or Freddie Mac — to just over $1 million in some high-cost markets and by $79,000 in most other areas in 2023.
In markets where 115% of the local median home value exceeds the baseline conforming loan limit for one-unit properties, home buyers are permitted to use the high-cost area loan limit. In other markets, the new baseline mortgage limit for conventional loans backed by Fannie Mae and Freddie Mac is $726,200 in 2023, up from $647,200 in 2022.
The change means that an additional 2 million homes in those high-cost markets can now be financed by mortgages backed by Fannie Mae and Freddie Mac, Zillow said. 
Previously these homes would have to be financed by jumbo loans, which require additional fees and have higher qualification standards, "making them less affordable for most buyers," Zillow said.   
"This was a very, very smart move that is also directly correlated to inflation," Ari Rastegar, the CEO of the Rastegar Property Company, said. "It [will] increase buyers' appetites to purchase because now they'll have more accretive financing to be able to purchase those houses in the higher cost areas."  
If you currently have a jumbo loan that you want to move into a conventional mortgage loan, or your home price has appreciated and is now covered under the new limits, you could consider refinancing to save on your monthly payment. You can visit Credible to compare multiple mortgage lenders at once and choose the one that is the best fit for you.
CAR INSURANCE RATES TO INCREASE IN 2023, SURVEY SAYS: HERE'S HOW YOU CAN SAVE
The conforming loan limit change could create refinancing opportunities, expert says
The FHFA's conforming loan limit update means buyers can take out a larger loan without resorting to a jumbo loan, whether it is for purchasing a home or refinancing an existing loan.
"This gives conventional and FHA buyers another $100,000 to work with, which could help motivate some buyers with an extra nudge, perhaps increasing demand slightly in high-priced areas," Vanessa Bergmark, the owner and CEO of Red Oak Realty, said. 
The availability of larger conforming loan limits will also provide more opportunities for existing homeowners looking to release equity from their homes through refinancing, according to Mina Tadrus, CEO of Tadrus Capital.
"Overall, the increase in limits has sparked hope amongst many aspiring homeowners and current borrowers hoping [to] take advantage of financing available at their market's new ceiling and find some relief from their current mortgage obligations," Tadrus said. "[It] thereby provides an added incentive regardless [of] what side one sits on – buyer or seller/investor – when considering entering today's hottest real estate markets."  
If you are interested in taking advantage of mortgage rates while they are lower, you could consider refinancing your home loan. You can visit Credible to compare multiple mortgage lenders at once and choose the one with the best interest rate for you.
JOB GROWTH AND WAGES SLIP IN DECEMBER BUT REMAIN ABOVE FED TARGET
Mortgage rates are likely to drop in 2023, MBA says
High home prices and mortgage rates have created barriers to entry for many homebuyers. The revised conforming loan limits are not likely to change this dynamic, according to Sissy Lappin, the founder of Lappin Properties.
"This is an effort by the Feds to help the current housing market," Lapin said. "It will have very little impact [because] it is all about interest rates and not FHFA loan limits."
Mortgage rates have fluctuated over the past year, but the overall sentiment among housing experts is that inflation has peaked. The Federal Reserve raised interest rates seven times in 2022 in a bid to bring runaway inflation to its 2% target. 
However, with inflation softening and the Federal Reserve easing up on interest rate increases, mortgage rates are likely to drop in 2023 to around 5.2%, according to Mortgage Bankers Association President and CEO Bob Broeksmit.
If you are interested in taking advantage of lower mortgage rates for a conventional loan, contact Credible to speak to a home loan expert and get all of your questions answered.
HOME PRICES GAIN VALUE AT SLOWER PACE IN OCTOBER: CORELOGIC
Have a finance-related question, but don't know who to ask? Email The Credible Money Expert at moneyexpert@credible.com and your question might be answered by Credible in our Money Expert column.