How to identify student loan debt relief scams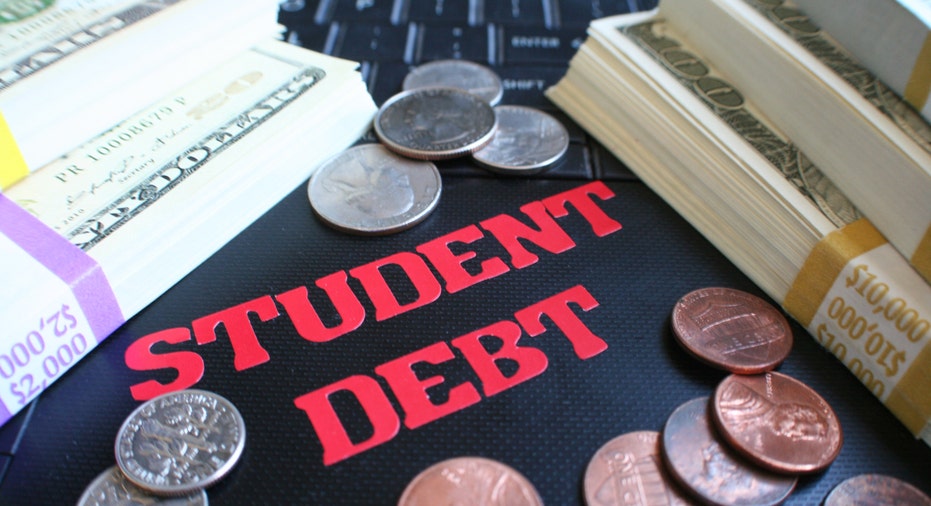 Student loan debt relief scams are rampant, making it even more important to differentiate fraud from a solution. With mounting student loan debt to the tune of $1.6 trillion nationally, companies have gotten good at enticing borrowers with offers of debt forgiveness and reduction with little hassle.
Debt relief scams disguise themselves as real offers from real companies promising to help get rid of your government student loans. But "scam" is the keyword here; these companies don't follow through on what they promised.
Unfortunately, most struggling borrowers can't differentiate reputable companies from internet scams. Many internet scams even go as far as having fake government logos. The victims of these online scams, and even fake phone calls, are tricked into paying "fees" to the company. But to make matters worse, the duped borrowers are unknowingly falling behind on their payments and putting themselves deeper into debt.
Although the U.S. Department of Education and Federal Trade Commission (FTC) are working to clamp down on student loan debt relief scams, the swindlers continue to make money off overwhelmed borrowers. The FTC said student loan debt relief scams have cost borrowers more than $95 million in illegal upfront fees.
THESE COMPANIES OFFER STUDENT LOAN REPAYMENT BENEFITS
In one money scam case, after borrowers paid an illegal fee, the company contacted the borrowers' loan servicer and put the loan into temporary forbearance status, without the borrower's permission, according to the FTC. The borrowers sent in monthly payments to the company, thinking they'd go toward the loan. Instead, the fee (some as high as $1,800) only went into the fraudulent company's bank account.
Last year the FTC sent more than $5.4 million to nearly 40,000 people impacted by government student loan debt relief scams. Under the settlement, the commission sent checks averaging about $137 each to borrowers who lost money.
Student loan debt relief scams prey on struggling borrowers who think there's no way out. Promises of debt forgiveness may sound good, but it pays to be vigilant to avoid being the victim of an online scam
WHAT QUALIFIES YOU FOR STUDENT LOAN FORGIVENESS?
As graduation season inches closer, internet scams and fake phone calls will increase but there are some ways to detect potential issues.
How you can tell it may be a scam
Upfront fees. Most fake companies ask you to pay a hefty fee for their service to renegotiate the terms of the loan. Usually, these "services" are for simple things you can already do yourself but don't know it.
Too good to be true promises. Promises of heavily reducing, or even eliminating all your debt, should be taken with a grain of salt. They make their service enticing to reel you into their money scam quickly.
Asking for highly personal data. By asking for your student loan ID number, social security number and other sensitive personal information, the fraudulent company has access to your account and can make changes without your permission.
High-pressure sales and aggressive advertising. Scams rely on your need for an urgent solution. They pressure you into signing up today and some resort to scare tactics.
If borrowers need assistance paying their student loans, they can apply for different programs such as loan deferments, forbearance, repayment and forgiveness or discharge, directly through the U.S. Department of Education or their loan servicer, for free. They can also visit studentaid.gov/h/manage-loans for more details.