JPMorgan, US Virgin Islands trade allegations over enabling Jeffrey Epstein's sex trafficking of girls
JPMorgan Chase chief executive Jamie Dimon was deposed Friday in two lawsuits alleging the bank ignored Jeffrey Epstein warning signs
The U.S. Virgin Islands and JPMorgan Chase are trading allegations about their respective roles in allegedly enabling Jeffrey Epstein's sex trafficking of young girls to the Caribbean. 
JPMorgan Chase & Co. said Chief Executive Jamie Dimon stated in a deposition Friday that he never met or communicated with Epstein, who was the bank's client from 2000 to 2013, Reuters reported. Epstein remained a JPMorgan client after pleading guilty in 2008 to a Florida state prostitution charge.
Dimon's testimony represented a milestone in the lawsuit first filed by U.S. Virginia Islands Attorney General Denise George in December alleging JPMorgan "turned a blind eye to evidence of human trafficking over more than a decade because of Epstein's own financial footprint, and because of the deals and clients that Epstein brought and promised to bring to the bank." 
The lawsuit alleges JPMorgan "knowingly facilitated, sustained, and concealed the human trafficking network" operated by Epstein from his home and base in the Virgin Islands, and financially benefited from this participation, directly or indirectly, by failing to comply with federal banking regulations.
MANHATTAN DA ORDERED TO TURN OVER SEX ASSAULT RECORDS TO JPMORGAN CHASE AMID LAWSUIT OVER EPSTEIN TIES 
"These decisions were advocated and approved at the senior levels of JPMorgan, including by the former chief executive of its asset management division and investment bank, whose inappropriate relationship with Epstein should have been evident to the bank. Indeed, it was only after Epstein's death that JPMorgan belatedly complied with federal banking regulations regarding Epstein's accounts," the complaint says.
JPMorgan responded to the litigation last week, alleging that it was U.S. Virgin Islands top officials who had allegedly accepted money, favors and influence from Epstein in exchange for overlooking and enabling Epstein's sex trafficking operation. 
The bank alleged that Cecile de Jongh, the wife of former USVI Gov. John de Jongh, was Epstein's "primary conduit for spreading money and influence throughout the USVI government," claiming she "explicitly advised Epstein on how to buy control of the USVI political class," and even emailed Epstein asking for his input on the territory's draft sex offender law. The filing also claims de Jongh arranged flights and helped secure school and work visas for Epstein's victims. The first lady allegedly received $200,000 in 2007 alone, according to the bank's filing. 
"USVI protected Epstein, fostering the perfect conditions for Epstein's criminal conduct to continue undetected. Rather than stop him, they helped him," the bank wrote. "In sum, in exchange for Epstein's cash and gifts, USVI made life easy for him. The government mitigated any burdens from his sex offender status. And it made sure that no one asked too many questions about his transport and keeping of young girls on his island." 
FOX Business reached out to JPMorgan Chase and the U.S. Virgin Islands' governor's office for comment, but neither immediately responded.
Dimon, who joined JPMorgan in 2004 and became CEO in December 2005, is not a defendant and has not been accused of wrongdoing, but U.S. District Judge Jed Rakoff in Manhattan had told him to set aside up to four days for depositions centered on what he knew of the bank's relationship with Epstein. 
JP MORGAN SUES FORMER EXECUTIVE OVER JEFFREY EPSTEIN TIES, POTENTIAL DAMAGES
"At today's deposition, our CEO repeatedly confirmed that he never met with him, never emailed him, does not recall ever discussing his accounts internally, and was not involved in any decisions about his account," JPMorgan said in a statement Friday, according to Reuters, arguing the "millions and millions of emails and other documents that have been produced in this case" do not come close to "even suggesting that he had any role in decisions about Epstein's accounts."
Rakoff on Wednesday ruled that he would not block JPMorgan's legal effort to blame its former private banking chief Jes Staley for misleading the bank and concealing his personal friendship with Epstein to keep the late financier on as a client, the New York Daily News reported.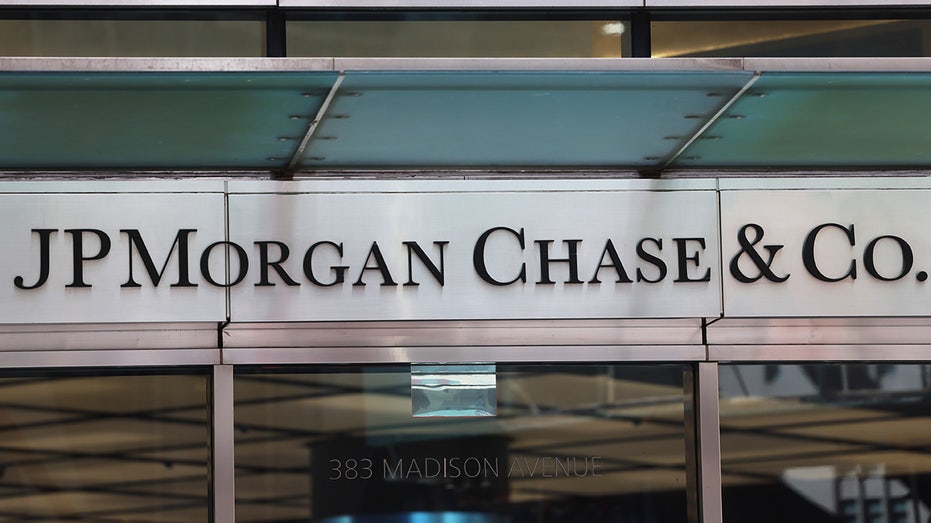 JPMorgan sued Staley in March, seeking to make him liable for any damages awarded during the two lawsuits. 
Epstein died while in federal custody at the Metropolitan Correctional Center in Manhattan in 2019. His death was ruled a suicide. Epstein has been indicted for allegedly creating a "vast network of underage victims for him to sexually exploit in locations," including his homes in New York and Palm Beach, Florida. 
GET FOX BUSINESS ON THE GO BY CLICKING HERE
Epstein's former girlfriend, British socialite, Ghislaine Maxwell, was sentenced in June 2022 to 20 years, which she is now serving at a Florida prison, for her role in a scheme to sexually exploit and abuse multiple minor girls with Epstein over the course of a decade. The victims were as young as 14. 
Earlier this month, Deutsche Bank agreed to pay $75 million to settle a separate lawsuit claiming it should have seen evidence of sex trafficking by Epstein when he was a client.