Federal student loan repayment calculator: Find the best plan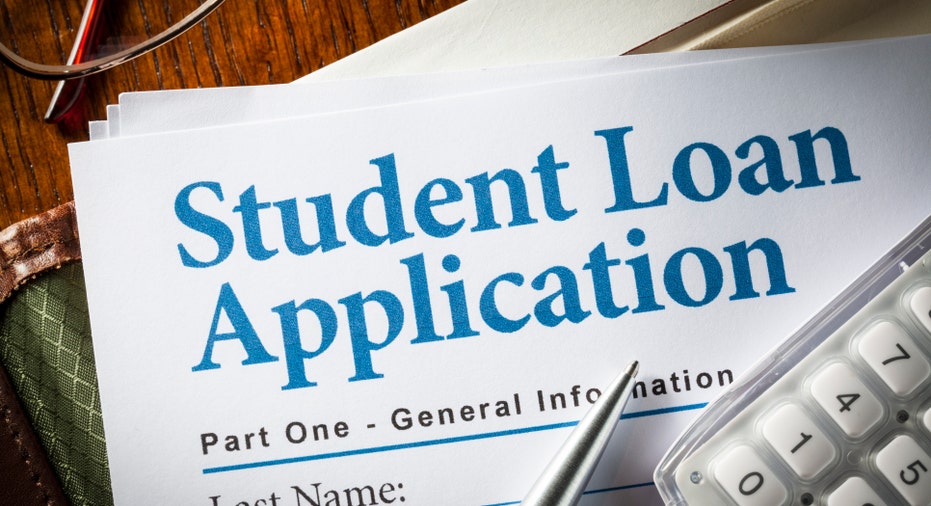 The federal student loan repayment calculator is a good tool in helping graduates determine which program works best for their budget as they start paying back their loans.
The calculator allows graduates to review the various options and determine a plan on how long it will take to pay back student loans.
Student loan borrowers can start by logging into the federal student aid portal using their FSA ID, which is a combination of their username and password.
HOW STUDENT LOANS CAN AFFECT YOUR CREDIT SCORE
To get the most out of the calculator, having all of your student loan information handy is best, said Bruce McClary, spokesperson for the National Foundation for Credit Counseling, a Washington, D.C.-based non-profit organization.
"The more details you are able to provide about your current situation, the more likely you will be able to find the right match for repayment options based on output from the calculator," he said. "It is important to pay close attention to qualification guidelines for each affordable repayment program and understand what steps you will need to take to enroll."
The calculator can help people determine which plan works best with their current salary and provide accurate repayment estimates. The tool summarizes the differences for the repayment plans, but it does not account for events that could occur, such as losing your job, or predicting your future income.
APPLYING FOR A STUDENT LOAN? 3 THINGS TO KNOW BEFORE BORROWING FOR COLLEGE
Another catch is that it does not include estimates from private loans from banks or loans that are already in default.
The calculator can also help people plan as their salary increases. If a borrower is currently earning $30,000 annually but believes his/her salary will rise in a few years, the calculator can compare between traditional and income-based repayment plans that start with low monthly payments and increase the payments gradually as their income rises, said Emanuel Rivero, a director of counseling at Money Management International, a Sugar Land, Texas-based non-profit debt counseling organization.
The tool does a "good job of summarizing the total a consumer will pay, with interest included," he said.
While many student loan borrowers can only afford income-based repayment plans (IBRs), they could wind up costing people more money over a longer period.
"These sound great and have a low payment at first, but they are usually designed to have the borrower pay the most amount of interest over the most amount of time," Rivero said.
The calculator is a starting point for people who want to know about the different repayment options that would impact their current circumstances, but it does not account for variables that "change the relevance and impact of the different choices," McClary said.
"It is advised that borrowers consult with a non-profit organization that provides student loan repayment counseling along with a thorough financial review," he said. "A counselor can help guide borrowers to the options that are most applicable based on their present and anticipated financial circumstances."
While people can access the calculator without entering a FSA ID to use the repayment estimator, it's a good idea to have accurate information about your student loans and current balances as you complete the data entry fields, McClary said.