California gig economy law could push freelancers to flee the state
AB5 law 'gives me another reason to move,' one freelancer says
California's Assembly Bill 5, a piece of legislation that drastically limits freelancers and gig workers, is causing Californians to consider moving to other states now that the law has been in effect for nearly a month.
Meanwhile, other states including New York are looking to AB5 as a model.
CALIFORNIA FRANCHISEES DEMAND CLARIFICATION BILL AFTER AB5 BRINGS 'CLOUD OF UNCERTAINTY'
"I think that New York should be looking at what's happening in California seeing it as a warning sign," Heritage Foundation economics research fellow Rachel Greszler told FOX Business. "You end up hurting the people you're trying to help."
Greszler said AB5 has the potential to drive people out of California — and similar legislation could do the same in New York. California is on track to lose a seat in Congress for the first time in history.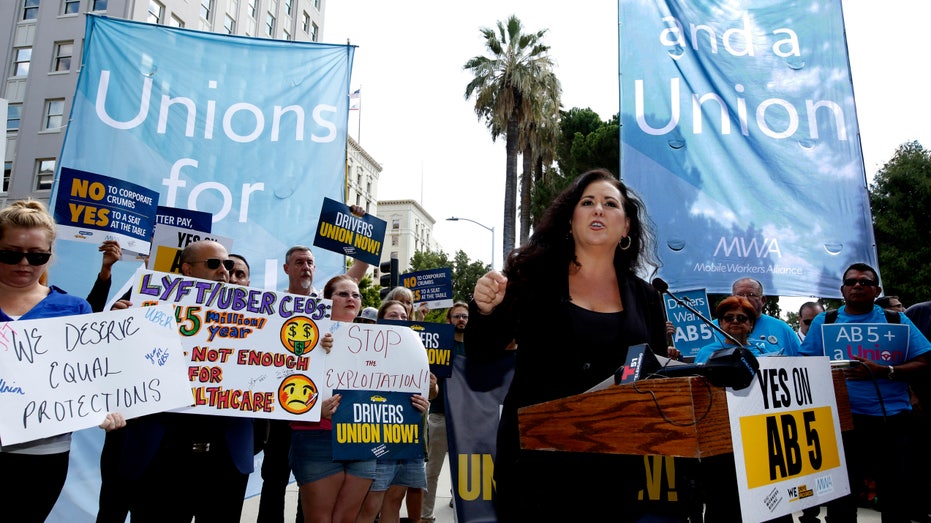 "You're seeing people vote with their feet," Greszler said.
Freelance writer Amanda Lauren told FOX Business that AB5 is one of several reasons that she and her husband are considering leaving California. The law limits her to 35 stories per outlet per year, a cap she says is way too low.
"I love it here," Lauren said. "I don't want to leave, but at the same time I have to think logically, and it gives me another reason to move."
The new law, spearheaded by Assemblywoman Lorena Gonzalez, attempts to force companies to offer Californians full-time jobs and traditional benefits instead of gig work. But instead, the law makes life harder for freelancers who chose that path because of motherhood or medical challenges, Lauren said.
Many critics of AB5 say it's pro-union — but not pro-worker — legislation. Freelance writers in California are grappling with rejection letters, not job offers. Decisions by sites like SB Nation to drop about 200 contractors are part of the fallout from AB-5.
The law is also affecting entire companies. A Utah-based trading firm came up with a creative solution to maintain its relationships with California traders, but San Francisco-based Wonolo, an online staffing platform, is pulling out of the state.
"As a growing startup with limited resources, we have decided to focus our efforts on states in which demand for 1099 blue collar work is increasing," a Wonolo spokesperson told FOX Business. "We are watching ongoing gig economy discussions and ballot initiatives closely and hope that we can return to California stronger than ever."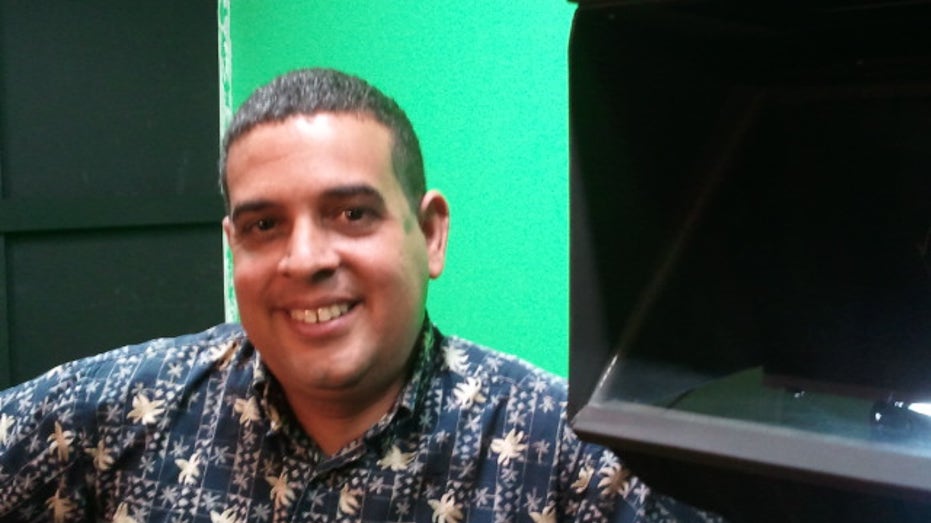 Hawaii resident and retired freelancer Albert Lanier found himself in a situation that was the opposite of Lauren's — canceling plans to move to California.
"I was looking to move this year to California and return to freelancing," Lanier told FOX Business. "I was beginning to make plans last year when I found about AB5. Had to put my plans on hold, and then after AB5 passed in September of 2019, cancel my plans to move."
"I couldn't take the chance that I wouldn't be able to find work and make revenues and income," Lanier said.
Los Angeles resident and freelance writer Dave Johnson said his fellow freelancers' threats to leave California ring "hollow" — but said his "Plan C" could be moving to another state. He estimates his income is about 30% of what it was pre-AB5 after some of his clients said they had to cut ties with him.
GET FOX BUSINESS ON THE GO BY CLICKING HERE
"I am actually really torn because I could pick up and move to another state that's more friendly to people trying to have a livelihood," Johnson told FOX Business.