Sanders: 'Impossible to predict' what plans cost
'Sure, it might be a hard sell,' Sanders said
Presidential candidate Sen. Bernie Sanders said it will be "impossible to predict" what his agenda that includes health care plan Medicare-for-all will cost in an interview on Friday.
"You don't know. Nobody knows. This is impossible to predict," Sanders told CBS News' Norah O'Donnell.
OBAMA FEELS SANDERS IS UNFIT TO BATTLE TRUMP — AND HE HAS TOLD PEOPLE HE MIGHT SAY SO PUBLICLY
"Do you know exactly what health care costs will be, one minute, in the next 10 years if we do nothing?" Sanders said. "It will be a lot more expensive than a Medicare-for-all single-payer system."
Sanders' campaign promises of taxpayer-funded health care and college tuition has an estimated price tag of $60 trillion over 10 years, O'Donnell said.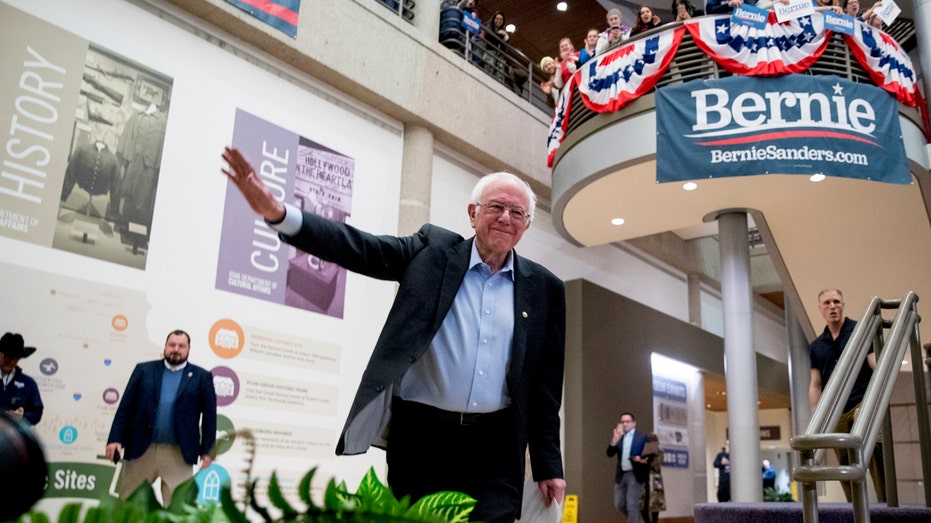 "Sure, it might be a hard sell," Sanders said. "The American people want a health care system that works for them, not for huge profits for the drug companies who are ripping us off every day and the insurance companies. At the end of the day, we will create more jobs. Will there be some job loss? Yes, there will. We're gonna create more jobs. We need more doctors. We need more nurses. We need more psychologists and psychiatrists to help us deal with the opioid epidemic. There'll be a net plus of jobs."
GET FOX BUSINESS ON THE GO BY CLICKING HERE
Meanwhile, Sanders' rival Sen. Elizabeth Warren pledged in November not to raise taxes on the middle-class to fund her sprawling, $52 trillion Medicare-for-all plan. She was facing mounting pressure from political opponents to flesh out her proposal to overhaul American health care.
FOX Business' Megan Henney contributed to this report.