Yellen Concerned by Weak May Jobs Report, Remains Optimistic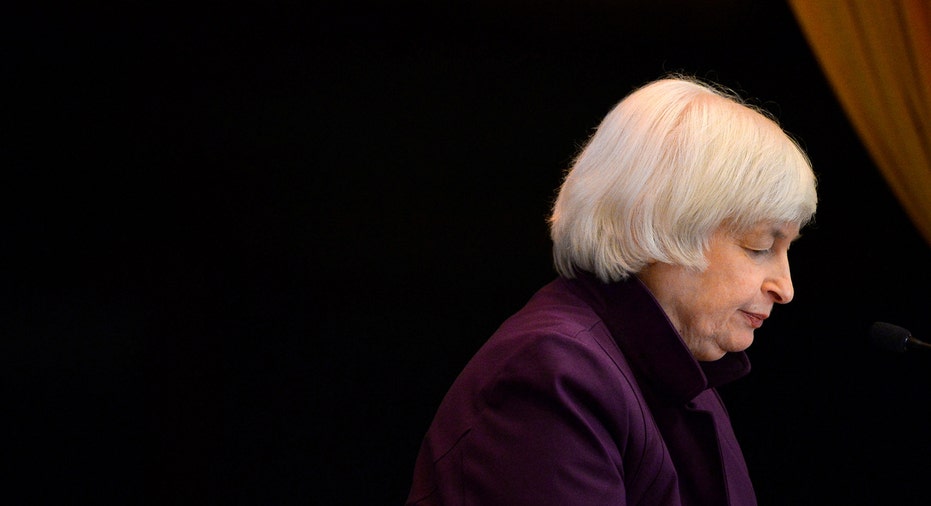 Federal Reserve Chair Janet Yellen on Monday said the May jobs report, released on Friday showing a significant slowdown in job creation last month, was "disappointing," and on balance, "concerning."
Yellen's remarks, which came during a monetary-policy speech before the World Affairs Council of Philadelphia, indicated concern about the strength of the U.S. economy in light of the most recent non-farm payrolls report.
On Friday, the Labor Department reported just 38,000 net new jobs were added to the economy last month, far below Wall Street's expectation for the creation of 164,000 jobs. Further, figures from the prior two months were revised lower, while both the unemployment and labor force participation rates declined. The lower participation rate indicated more Americans left the workforce in May.
"New questions about the economic outlook have been raised by the recent labor market data. Is the markedly reduced pace of hiring in April and May a harbinger of a persistent slowdown in the broader economy? Or will monthly payrolls gains move up toward the solid pace they maintained earlier this year and in 2015," Yellen said. "My colleagues and I will be wrestling with these and other related questions going forward."
In a policy speech in Helsinki, Finland, Boston Federal Reserve President Eric Rosengren reiterated concern over the surprisingly weak labor market data, saying recent figures on the economy have been "choppy" and remarking the employment situation in May was "disappointing."
"My colleagues and I will be wrestling with these and other related questions going forward."
Still, despite concern, Yellen warned one month does not make a trend, and the Fed will continue to very closely eye incoming economic data. She pointed to several areas of the economy that have continued to show strength including weekly figures on the number of Americans filing for first-time unemployment benefits, and improving consumer-sentiment and spending data.
"The number of people filing new claims for unemployment insurance…remains quite low, and the public's perception of the health of the labor market, as reported in various consumer surveys, remain positive," Yellen said.
The Fed chief said given several factors including stronger household incomes, higher consumer confidence, strength in the housing market, and gains in disposable income and wealth, she expects to see continued pickup in U.S. economic growth.
"Positive economic forces have outweighed the negative, and despite the challenges that the economy continues to face, I continue to expect further progress toward our employment and inflation objectives," she said.
Yellen noted the risks to that outlook include an upcoming June vote on whether Britain should leave the European Union, further weakness in oil prices and headwinds from a strong U.S. dollar. Still, she said interest rates will "probably need to rise gradually over time."
Yellen's speech is her last before a quiet period preceding the Federal Reserve's two-day policy-setting meeting on June 14 and 15. Market predictions remain low for any increase in the federal funds rate as shown by Fed Funds futures, a tool used to gauge market expectations for changes in monetary policy. Odds for a rate rise at the June meeting stood at 4%, while July odds showed a 31% chance.
David Jilek, chief investment strategist at Gateway Investment Advisors, said Yellen's remarks don't change anything about the future path for rate hikes, and he estimates September will be the first opportunity for the central bank to raise rates given the weak May jobs report and inflation remaining below the 2% target.
"Despite her projecting that firming energy prices and a cooling of the appreciation of the U.S. dollar brings inflation back, the trend of the Fed walking back this projection [of four rate hikes in 2016 back in December]…it would be surprising if they're able to get two hikes," he said.
Further, he said there wasn't anything in Yellen's remarks that made the outlook for monetary policy any more clear.
"It was more about what she didn't say about the next meeting or the July meeting; She didn't give any clues about what the decision would be. They continue to refer to the data-dependent approach, stressing not to put too much emphasis on any one data point," Jilek said.