Workers at World's Biggest Copper Mine Prepare for Strike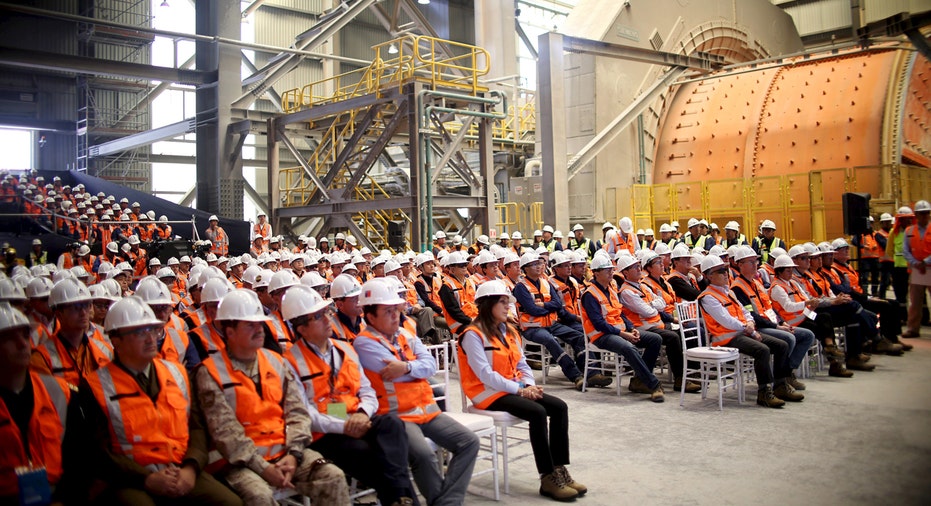 Workers at the world's largest copper-mining operation are expected to strike on Thursday, driving up copper prices on fears of a shortage of the metal and expectations it could trigger stoppages at other mines.
A strike at the BHP Billiton Ltd. (NYSE:BHP)-controlled Escondida mine in Chile would follow unsuccessful talks on worker compensation between union officials and management, most recently mediated by the Chilean government. It would halt production from the mine in the Atacama Desert in northern Chile that accounts for roughly 5% of global output of copper.
It could also set a precedent for other copper mines facing wage negotiations this year, particularly in Chile, but also in the U.S., analysts say.
A week ago, union workers at Escondida voted to strike, having rejected an offer from operator Minera Escondida that workers say would cut into their benefits. The company requested that authorities intervene to mediate negotiations, but on Tuesday union officials said they were no closer to a deal.
The union accused the company of being rigid in negotiations over wages and benefits for workers at the mine. An agreement with Escondida's largest union, Union No. 1, expired at the end of January.
Global miners have been focused on cutting costs and improving productivity, triggered by what became a multiyear downturn in commodities, despite a recent rebound.
Analysts have predicted a rise in compensation disputes this year, as higher prices spur workers to push for better pay when their contracts expire.
"Despite the sector's recovery, however, the industry is still obsessively focused on unit cost reductions," Jefferies said in a Feb. 6 note. "Mining companies do not want to lock in fixed cost increases."
BHP manages the operation and holds a roughly 58% stake. Other investors include Rio Tinto PLC and Japan's Mitsubishi Corp.
"The position the company has taken doesn't allow us to see a solution to the conflict," Union No. 1 said. "The union and its more than 2,500 workers will continue with its contingency plan to start the strike on Thursday."
Expectations of a strike have helped drive the price of copper, used in many products including computers and cars, to a roughly 20-month high. A stoppage at Escondida will cut about 25,000 tons a week from the global copper market, Jefferies said.
On Wednesday, the price of copper on the London Metal Exchange was trading up 1.4% at $5,875 a ton.
It isn't the first strike at the copper operation, which ships more than a million tons of copper a year after processing ore dug up from two large pits. In 2011, workers went on strike for two weeks. There was also a 25-day stoppage in 2006.
The mine will stop producing copper if the strike goes ahead, Minera Escondida said, citing safety reasons. It said the local labor regulator hasdesignated 80 workers to carry out work such as maintenance.