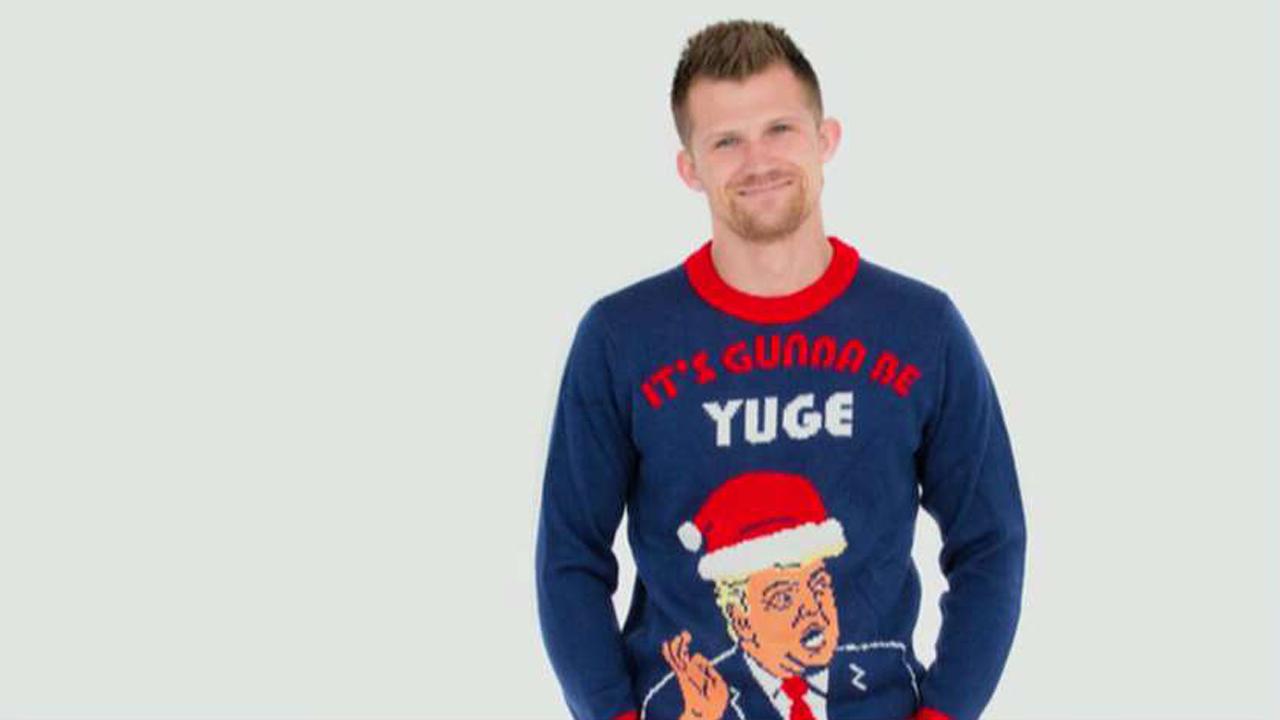 UglyChristmasSweater.com co-founder Fred Hajjar on Friday shared how his small business is able to compete against big box stores, such as Macy's (NYSE:M), JCPenney (NYSE:JCP) and Walmart (NYSE:WMT)
"I think the big box retailers really have to play it safe. We really take a lot of risk with our designs, for example I don't think those stores would have a Trump design or stuff with a fidget spinner or even a 3D Moose because it takes up space," he said.
The company was started in 2012, by Fred and his brother Mark Hajjar. The Michigan-based holiday apparel company recently came close to breaking the Guinness World Record for the most holiday sweaters worn in one place.
Another advantage his business has over big retailers, Hajjar said, is the ability to react faster to what's trending.
"We like to keep it creative, keep the quality really high and look at the trends where we can actually import the items very quickly versus having to project what we think will be hot," he said.
The ugly Christmas sweaters can range in price from $39.95 to $59.95. However, Hajjar said one of the most popular Christmas sweaters this holiday season is the 3D Moose, which runs up to $67.95.
More from FOXBusiness.com
Hajjar discussed what motivated him and his team to start the ugly Christmas sweater business.
"We have a background in manufacturing costumes and a sweater is kind of like a costume and we noticed on eBay in 2011, some sweaters were selling for $500 plus and we were shocked. So we bought the domain name and launched the business," he said.
Hajjar also weighed in on how the recently passed GOP tax bill will help the business prosper.
"[The GOP tax plan is] going to really help us invest in our business and our employees. I think it's great for the economy [and] small businesses in general," he told FOX Business' Liz MacDonald on "Risk & Reward."