Why is Tesla Stuck in 'Production Hell'?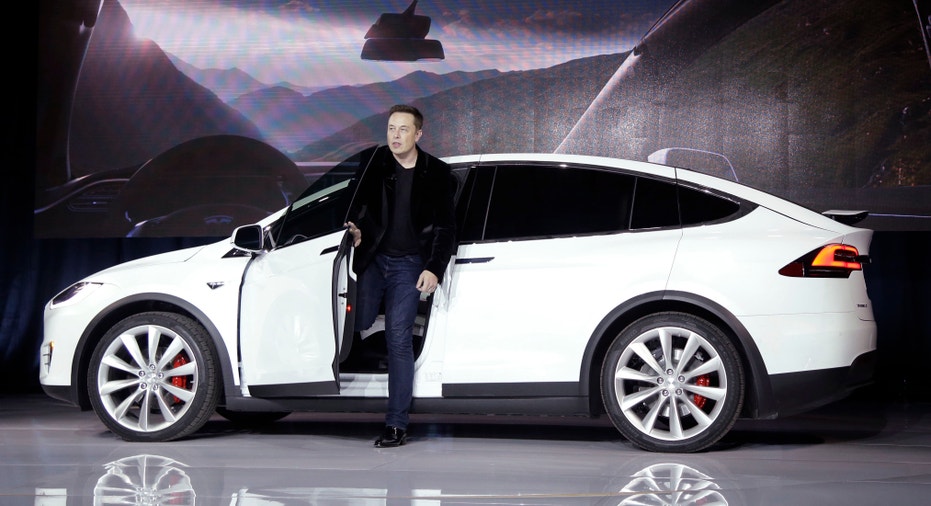 Tesla Motors (NASDAQ:TSLA) is still experiencing some growing pains. The electric car maker reported second-quarter results that included a steeper loss and fewer vehicle deliveries than planned, thanks to production hiccups.
Palo Alto, Calif.-based Tesla said it remains on track to meet its previously announced goal of delivering about 50,000 Model S sedans and Model X crossovers in the second half of 2016. But the most recent quarter was a bumpy ride.
"We were in production hell for the first six months of the year," CEO Elon Musk told analysts during Tesla's earnings call.
Tesla booked a quarterly loss that grew 60% to $293 million, or $2.09 a share. Revenue jumped 33% to $1.27 billion. On an adjusted basis, Tesla's loss was $1.06 a share, worse than Wall Street's forecast for a 52-cent loss.
Although it set a company record by producing 18,435 vehicles in the quarter, Tesla shipped a lower-than-expected 14,402 vehicles to customers while it wrestled with ongoing Model X delays. Musk mostly pinned the tough slog on suppliers.
"Then we just managed to climb out of hell basically partway through June. Now the production line is humming, and our suppliers mostly have their [expletive] together. There's a few that don't. One I'm going to be visiting on Saturday personally to figure out what the hell's going on there," he said.
But the Model X has been on the assembly lines for nearly a year. What seemed like a short-term, launch-related headache is starting to look like a longer-term problem stemming from the Model X's design. The Model X has proven to be a complicated build. Certain features, particularly the utility vehicle's gull-wing doors and second-row seats, have thrown a wrench into the process.
"At some point, we'll be at the one-year anniversary of production, and Tesla is still falling behind production levels that Musk himself set," said Karl Brauer, a senior analyst at Kelley Blue Book.
Musk noted that Tesla had 5,150 vehicles in transit at the end of the quarter, suggesting that production picked up late in June. Tesla exited the second quarter making 2,000 vehicles per week. The production rate is projected to reach 2,400 vehicles per week by the fourth quarter.
Tesla hopes to work through any delays before it begins the rollout of the Model 3, Tesla's first non-luxury car. The Model 3, which will start at $35,000, is already a big hit with Tesla fans. A week after reservations opened on March 31, Tesla accepted more than 325,000 orders. On Thursday, Tesla said 373,000 customers placed orders as of May. The sedan is scheduled to go on sale in late 2017.
The success of the Model 3 during its pre-order phase spurred Tesla to accelerate its plans to produce 500,000 vehicles annually. Tesla now wants to meet that target by 2018, two years sooner compared to its original timeline.
A key factor in Tesla's ability to meet that mark is the Gigafactory, a massive battery plant in Nevada. Tesla reiterated that Gigafactory production will support the Model 3 next year.
The Model 3 should be an easier car to build, since its features are less complicated than the Model X, Brauer said. However, Tesla is looking for a sharp increase in production on its way to making half a million vehicles per year.
"A lot of that clashes with the current reality," Brauer added, "but maybe [Musk] will change that reality between now and then."
Beyond its struggles at the factory, Tesla dealt with other turmoil during the quarter. U.S. federal regulators opened an investigation into Tesla's Autopilot semi-autonomous driving system, which was activated at the time of a fatal crash in Florida. Musk has assured customers that Autopilot is safe to use.
Meanwhile, the Wall Street Journal said Tesla was under investigation at the Securities and Exchange Commission, which was evaluating whether the company violated securities laws by failing to disclose the crash to investors.