Why GM's April Sales Drop May Not Be a Bad Thing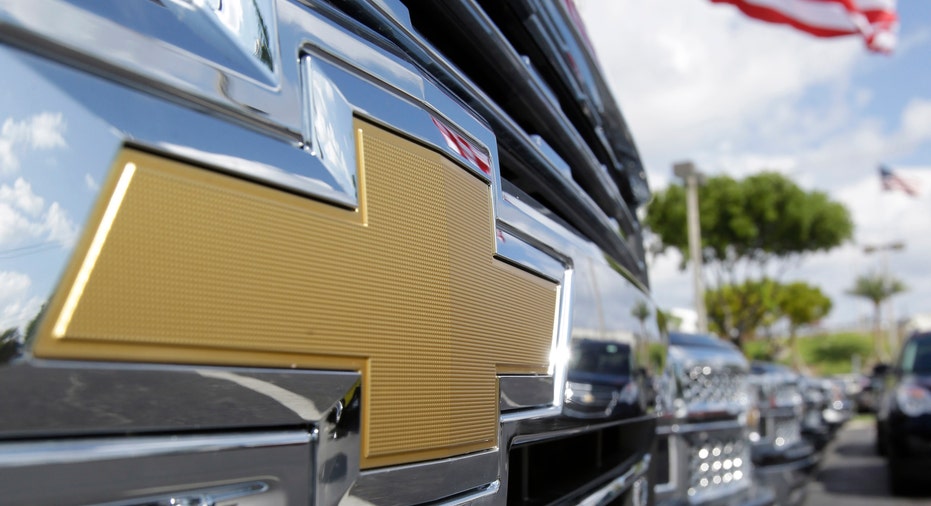 Big sales numbers for trucks and sport-utility vehicles continued to drive demand for new vehicles in April. However, while Ford (NYSE:F) and Fiat Chrysler Automobiles (NYSE:FCAU) reported higher monthly tallies, General Motors (NYSE:GM) sold fewer vehicles.
GM was the only major automaker other than Volkswagen and Hyundai to post red ink during a healthy month for auto sales. Why? The decline in GM's headline number is largely the result of a divergent strategy compared to its "Big Three" brethren.
GM executives have emphasized since last year that in pursuit of a stronger bottom line, GM would pull back on selling cars to rental companies. Automakers do benefit from fleet sales, which are profitable and offer a chance to get potential customers behind the wheel. Still, higher profit margins can be found on the retail side.
GM kept pace with its main Detroit rival, Ford, as April retail sales for both companies edged 3% higher versus April 2015. But Ford recorded a 4% increase in total sales, and GM posted a 3.5% drop. The difference can be explained by fewer deliveries to rental companies. GM said fleet sales were down 18,000 vehicles, or 39% year-over-year.
GM's April rental-fleet sales accounted for 23% of all deliveries. By comparison, Ford said fleet volume was 32% of its April total. GM is targeting a full-year fleet share of 20%, down from 22% in 2015. Its fleet sales have dropped 61,000 units so far this year, and May will bring cuts of another 18,000 to 20,000 vehicles.
Industry analysts are no doubt keeping tabs on fleet sales in the U.S. amid concerns that retail demand has plateaued following the 14-year high set in 2015. J.D. Power and LMC Automotive lowered their 2016 projection for retail light-vehicle sales to 14.3 million vehicles "based on the modest growth exhibited year-to-date." The new forecast—down from 14.5 million units—reflects 1% annual growth.
The research firms maintained their forecast for total industry sales of 17.8 million vehicles, saying higher fleet deliveries will offset slower growth on the retail side.
"Top-line performance of the industry remains robust—retail demand is strong, transaction prices are at record levels and consumers will spend more on new vehicles than in any other April on record, however the rate of unit growth is unquestionably slowing," said John Humphrey, senior vice president of the global automotive practice at J.D. Power.
Humphrey added, "The slowing rate of growth, shift in consumer demand away from cars and toward SUVs, and elevated fleet volumes pose significant challenges to manufacturers as they compete in the marketplace."
AutoNation (NYSE:AN) CEO Mike Jackson recently warned that car companies are providing "overly optimistic" sales goals, citing weaker retail demand in the first quarter. AutoNation, the largest chain of U.S. dealers, said its sales to consumers rose just 0.6% compared to the year-ago quarter. According to Jackson, industrywide retail volume likely would have fallen without an increase in manufacturer incentives.
In its sales report on Tuesday, GM touted that its retail sales over the last 12 months grew 9%, more than double the industry average of 4%. Last year, GM sold 7.8% more vehicles through its U.S. dealers, the best mark among major automakers.