Where's the Presidential Debate on GM's Crony Capitalism?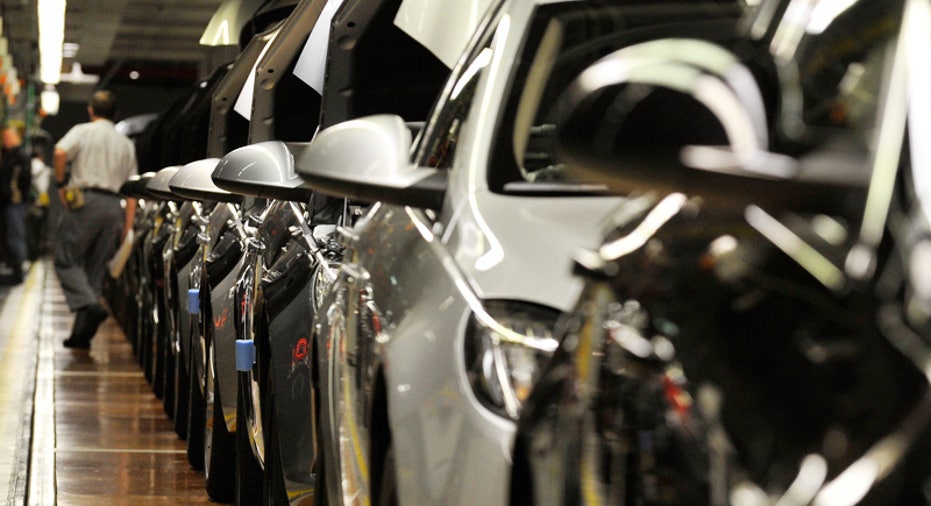 In the 1950s, General Motors President Charles Wilson famously said: "What was good for our country was good for General Motors, and vice versa."
You might do a double take on that comment after you venture a look at GM's current remarkably low tax bill.
A dive into GM's filings with the Securities & Exchange Commission reveals that while the carmaker makes nearly all of its profits in the U.S., it pays virtually no U.S. federal, state or local taxes. The carmaker paid just $5 million in federal taxes last year, its SEC filings show. For its total federal, state and local bill, all in, it booked zero taxes, the filings show. Meantime, in 2015, GM paid more than $908 million in taxes to China, due to its profits from its joint ventures there, the filings show (see here:https://www.gm.com/content/dam/gm/en_us/english/Group4/InvestorsPDFDocuments/10-K.pdf).
GM's historically low tax bill has flown under the radar screen in this presidential election season, when candidates from both parties offer ideas on reforming the corporate tax code. While the White House has railed against loopholes for big corporations, Democrat candidates Hillary Clinton and Bernie Sanders continue to stump for getting companies to pay their "fair share," and the GOP candidates largely push for lower tax rates.
Ask yourself, how come the candidates aren't debating how the GM bailout is a textbook case of crony capitalism? A bailout in which taxpayers paid millions of dollars in "advisory" fees to companies like Evercore Partners to arrange, and given that GM is paying more in annual taxes in China than it is paying in the U.S.?
All in, GM got a $51 billion bailout, for which it refused to pay back some $10.5 billion to U.S. taxpayers, since that $10.5 billion hit arose from the Treasury Dept.'s losses on the automaker's stock when it sold the shares in late 2013 (the bailout took the form of a loan and a 61% equity stake in GM by the Treasury Dept.).
The bailout was an "investment," President Barack Obama insisted at the time, adding that it would cost taxpayers "not a dime." The White House also held up the GM bailout as an example of how to battle China's ascendancy in manufacturing, even though GM was mastering the art of outsourcing its new vehicle development and global export operations to the Middle Kingdom—to the point where it has been touting the fact it will be the first U.S. carmaker to actually import and sell one of its Chinese-made SUVs, the Buick Envision, back into the U.S. this year (http://www.wsj.com/articles/gm-to-import-chinese-made-buick-suv-1447349781?mg=id-wsj). It's estimated China plans to increase production in China by 65% through 2020.
The reason for GM's low tax bill: A big fat tax break in the bailout. This sweetheart deal from the Obama Administration let GM deduct $45.4 billion in costs going forward, against current year taxes, even though it discharged those sums in bankruptcy.
The $45.4 billion included things like its losses in the years before GM entered bankruptcy, costs for its pensions and post-retirement benefits, as well as costs for its equipment and factories. That means the actual cost of GM's bailout to taxpayers is much higher, likely on the order of nearly $75 billion, tax experts note.
Update: After this report was published on Thursday, General Motors made the following statement to FOX Business Network: "GM adheres to all applicable federal, state and local tax laws and regulations. Since 2009, we have also made significant investments in the U.S. – totaling approximately $17.8 billion – which have created approximately 6,250 new jobs and secured another 20,700 positions."