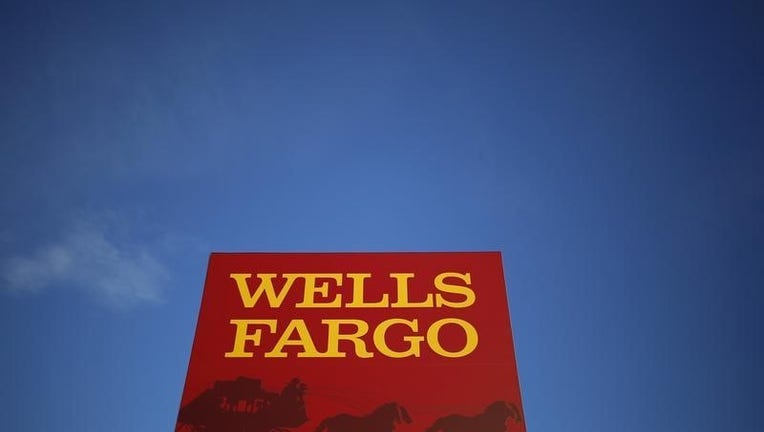 Wells Fargo's C-Suite shake-up is doing little to calm uneasy investors. Although new CEO Tim Sloan, who has logged 29 years at the bank, most recently as president and Chief Operating Officer, is well respected, he's not a miracle worker.
"The CEO change will not end any of the additional investigations that are ongoing," according to Keefe Bruyette & Woods. The U.S. Department of Justice is investigating the bank, as are several U.S. attorney's offices after it paid a record $185 million fine for ripping off customers by opening phony accounts without their knowledge.
Analyst Brian Kleinhanzl estimates legal costs could near $1 billion, telling FOXBusiness.com, "Anytime you see a bank with deep pockets you see a lot of sharks in the water."
Wells Fargo (NYSE:WFC) shares are lower today and have lost over 16% this year with the bulk of the selling taking place after the fine was revealed.
U.S. regulators have no mercy when it comes to doling out steep penalty fines for improper behavior. Earlier this week Deutsche Bank (NYSE:DB) was fined $9.5 million by the Securities and Exchange Commission for lapses in its equity research department. And CEO John Cryan is negotiating with the DOJ over a fine that could be as high as $14 billion tied to shotty mortgage practices dating back to the financial crisis of 2008. Last month he issued a company-wide note to address ongoing speculation.
More From FOXBusiness.com...
Stumpf's resignation on Wednesday, [effective immediately] comes about one month after the bank's disclosure, wasn't a surprise to many. After several bruising appearances on Capitol Hill and lack of public support from Warren Buffett, the bank's largest shareholder, the writing was on the wall. The board, which announced the management changes late Wednesday, may also have been feeling some pressure of their own.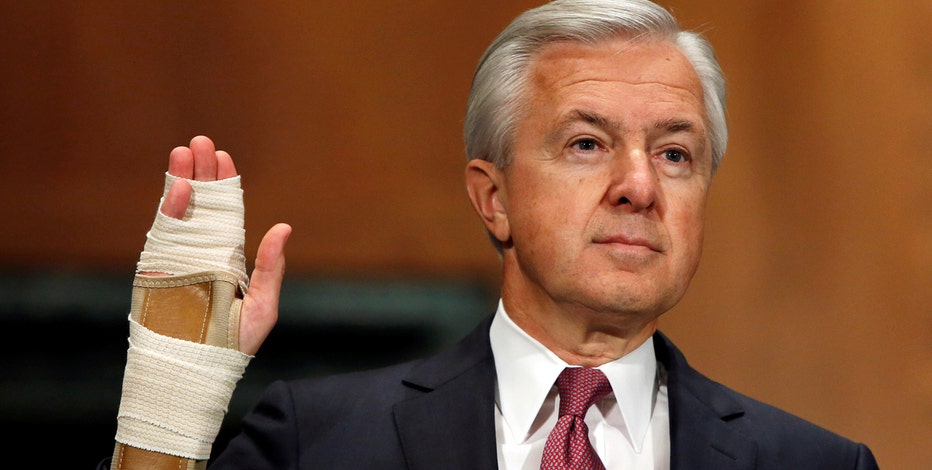 "We as a regulator, what we care about is that companies, organizations, banks have the proper risk management, the proper audit capability and that their board is fully engaged. In this case they made that decision and I believe that decision was right for them" said Philadelphia Fed President Patrick Harker during an interview with FOX Business Network's Peter Barnes.
Things will get more interesting for investors on Friday. Wells Fargo will report quarterly earnings along with two of its major rivals, JPMorgan (NYSE:JPM) and Citigroup (NYSE:C). Investors will be listening closely for any indication of rising legal costs related to the scandal and if the bank's reputational damage is negatively impacting the consumer side of the business.
| Ticker | Security | Last | Change | %Chg |
| --- | --- | --- | --- | --- |
| JPM | JP MORGAN CHASE & CO. | 103.29 | -1.90 | -1.81% |
| C | CITIGROUP INC. | 58.35 | -1.71 | -2.85% |
| WFC | WELLS FARGO & COMPANY | 50.26 | -0.83 | -1.62% |
The one thing investors can take comfort in is that Sloan, because of his tenure at Wells Fargo, will oversee what is expected to be a smooth management transition, as noted by KBW, as the bank moves to reestablish itself as one of the nation's top financial institutions.
Suzanne O'Halloran is Managing Editor of FOXBusiness.com and a graduate of Boston College. Follow her on @suzohalloran.