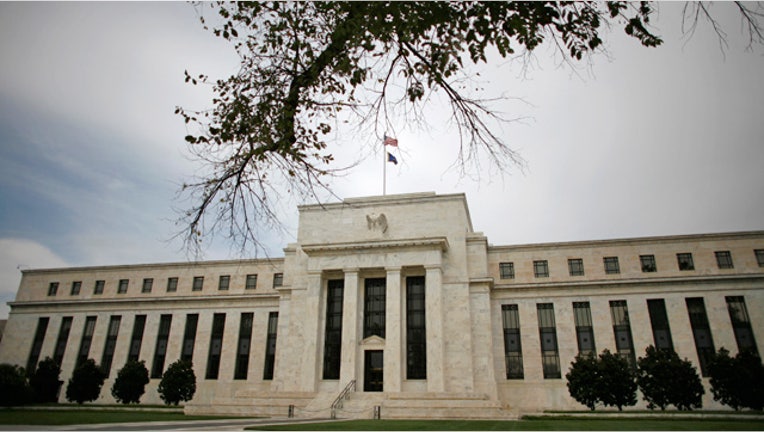 Midterm elections are being held next week and a lot is at stake. Republicans are widely expected to take control of the House, and the Senate may also be up for grabs.
Meanwhile, the Fed is expected to launch another round of quantitative easing next week, purchasing long-term Treasury bonds in an attempt to push down long-term interest rates further and boost growth.
Data on the October unemployment rate is due next Friday after auto makers and major retailers report sales figures for the month on Wednesday and Thursday, respectively.
Midterm elections will be held Tuesday. If Republicans make big inroads, the expectation is that fiscal policy will shift away from additional stimulus programs and toward deficit reduction.
The Federal Reserve is expected to announce another round of quantitative easing when its committee that sets a key interest rate meets Tuesday and Wednesday. According to a Dow Jones Newswires survey, 11 of the 18 world's biggest banks believe the Fed will purchase a total of about $1 trillion in bonds during the course of the program.
The October unemployment rate, to released next Friday, is expected to be 9.6%, flat with September, according to Briefing.com. A group of economists polled by the Web site predicted the U.S. added 45,000 in the month, compared with the loss of 95,000 jobs the previous month as state governments trimmed payrolls. That would be the first increase in the number of total jobs since May. Recent decreases were partly due to the end of temporary census positions.
The U.S. annual sales rate for new vehicles in October will reach a nearly two-year high, excluding the impact of "Cash for Clunkers" on results, thanks to a strong response to new models, according to Edmunds.com. The car-shopping Web site anticipates the October seasonally adjusted annualized rate for total auto sales in the U.S. at about 11.9 million, up from 11.7 million in September. October sales are expected to be about 920,200 units, up 11% from a year ago. However, General Motors Co. and Toyota Motor Corp. (NYSE: TM) are seen posting declines.
Major retailers are scheduled to report October same-store sales Thursday as they head into the crucial holiday selling season. In September, most big U.S. chain stores posted monthly sales that were better than expected.
The government will detail personal income and spending figures for September on Monday along with construction spending for that month. The Institute for Supply Management is scheduled to report on October manufacturing activities Monday and on the services sector Wednesday, when a report on September factory orders also is due. Preliminary numbers for third-quarter productivity are out Thursday and for September consumer credit next Friday.
Three major media companies are among those reporting quarterly results next week along with Dow Jones Industrial Average components Pfizer Inc. (NYSE: PFE) and Kraft Foods Inc. (NYSE: KFT), on Tuesday and Thursday, respectively, and about 17% of the companies in the Standard & Poor's 500 Index. The media giants are expected to post results close to year-earlier figures, although the advertising market continues to improve from a sharp downturn during the recession. Time Warner Inc. (NYSE: TWX) and News Corp. (NASDAQ: NWSA) both report Wednesday, followed by CBS Corp. (NYSE: CBS) a day later.
Oracle Corp. (NASDAQ: ORCL) and SAP AG (NYSE: SAP) square off next week in Oakland, Calf., in a copyright infringement lawsuit that already has prompted mudslinging between the business-software giants. The key issue is how much Germany-based SAP owes Oracle for downloading parts of its code through its TomorrowNow subsidiary, which has been closed. SAP admits the wrong-doing but objects to the $2 billion Oracle is seeking in penalties. The trial is scheduled to begin Monday.
A joint advisory committee to the Securities and Exchange Commission and Commodity Futures Trading Commission will meet next Friday to discuss a report on the May 6 "flash crash." The report pointed to a large trade made by mutual-fund company Waddell & Reed Financial Inc. as a trigger for the market plunge.
President Obama will begin a four-day trip to India next Friday as the first leg of a tour of Asia. The visit is expected to focus on economic relations between the countries, highlighting big commercial deals for U.S. companies and promoting areas in which India could offer greater access to American companies and, in turn, boost U.S. employment.