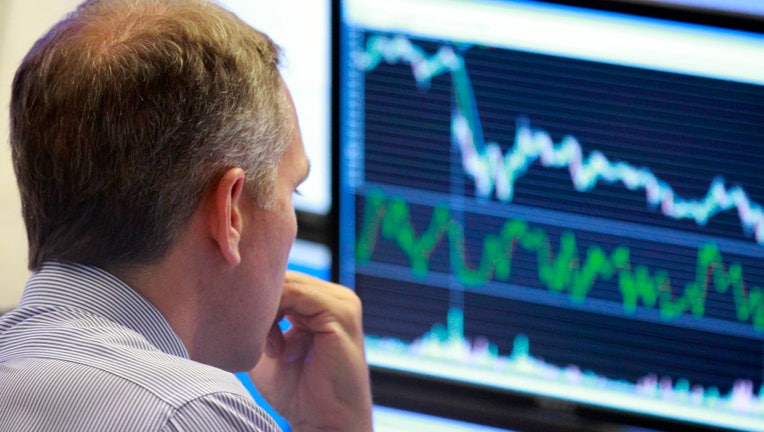 After lighting a fire beneath stock prices throughout the past year, corporate profit growth is forecast to seriously slow down this earnings season.
The cooler outlook for earnings could pose a headwind for the red-hot markets, which rely on rising profits to justify higher and higher stock prices.
"A stellar quarter of price returns will soon be replaced by a sub-par quarter of earnings advances," Sam Stovall, chief equity strategist at S&P Capital IQ, wrote in a research note.
Corporate America is set to begin detailing first-quarter results next week, beginning on April 10 when aluminum maker Alcoa (NYSE:AA) hits the earnings stage.
According to S&P, earnings per share at S&P 500 companies are seen inching up by a paltry 0.9% for the first quarter, down sharply from a year earlier when they surged 19.7%. That marks a big slowdown even from last quarter when EPS jumped 8.4%.
Moreover, S&P believes six of the 10 sectors in the S&P 500 will disclose a decline in year-over-year profits, led by materials and telecom.
The timing for the anticipated EPS slowdown may surprise some investors as the S&P 500 just logged its strongest first quarter since 1998 and the Nasdaq Composite's 18.7% first-quarter leap was good for its best quarter of any kind since 2009 when the markets bottomed.
But S&P spells out a number of drags on first-quarter profits, including very tough comparisons with the year before, a 4.3% jump in the average quarterly price of crude oil and a 2.5% rise in the value of the dollar, which makes it harder for companies to sell products overseas.
Additionally, profits are likely to come under pressure due to the eurozone's recession and flagging growth in emerging markets, especially in China. Gross domestic product is seen rising about 7% in China in 2012, down from 9.2% last year and 10.4% in 2010.
Sean Kraus, chief investment officer at CVP Financial's (NASDAQ:CVBF) CitizensTrust, is unfazed by the earnings slowdown predictions.
Kraus said he believes that while earnings will be down from the year before, they will beat consensus estimates thanks to slightly better-than-expected sales.
"I think that's factored into the markets," said Kraus. He pointed to the S&P 500's "fairly low" price-to-earnings ratio of about 13.5, which compares favorably with historical averages of over 16.
"I still look at the market as fairly cheap," said Kraus, who believes higher oil prices have been offset by lower heating-oil bills. "I'm still an owner of equities as opposed to fixed income, which remains over-owned."
The biggest pain in the first quarter is expected to be felt by the materials sector, which S&P sees suffering a 16% drop in EPS due to weakness from metals and mining producers hit by slumping copper prices and hurting aluminum and fertilizer producers.
For example, Pittsburgh-based Alcoa, which has the tradition of reporting first among blue-chip companies, is expected to post a loss of 4 cents a share, compared with a profit of 28 cents a share the year before.
Likewise, profits are expects to slump 12.9% in telecom services companies amid shrinking operating margins in the first half of the year. AT&T (NYSE:T), which is set to report results on April 24, is expected to say its earnings were flat at 57 cents a share. On the other hand, Verizon (NYSE:VZ) is seen posting a profit of 58 cents a share, up from 51 cents the year before.
The earnings news isn't all bad. S&P is calling for an increase in profits from consumer staples, consumer discretionary, information technology and industrials, which are seen posting a 9.8% jump.
Despite the forecasted slowdown, the S&P 500 is still expected to notch its 10th-straight quarterly rise in trailing 12-month operating EPS since bottoming in the third quarter of 2009. For the year, EPS is seen increasing 6%, cooling down after soaring 16% in 2011.
"Guidance, therefore, will be key on deciding whether the S&P 500's early year advance has a fundamental basis for sustainability," Stovall wrote.