Walmart hires off-duty cops as El Paso store reopens after mass shooting
'El Paso is strong, and we come here to support all victims'
Walmart quietly hired off-duty police officers to provide security at its stores in El Paso, Texas, before reopening the location where a gunman killed 22 people in August, one of the deadliest shooting sprees in the state's history.
About 50 shoppers lined up early to enter the renovated location, and they streamed past dozens of sheriff's deputies, security guards and store employees once the doors opened. Workers greeted the shoppers with cheers of "Welcome back to Walmart!"
The department store chain had recruited off-duty officers for its stores in the past, though it stopped doing so prior to the Aug. 3 attack, said El Paso police spokesman Enrique Carrillo, who declined to provide further details before the Cielo Vista site's reopening.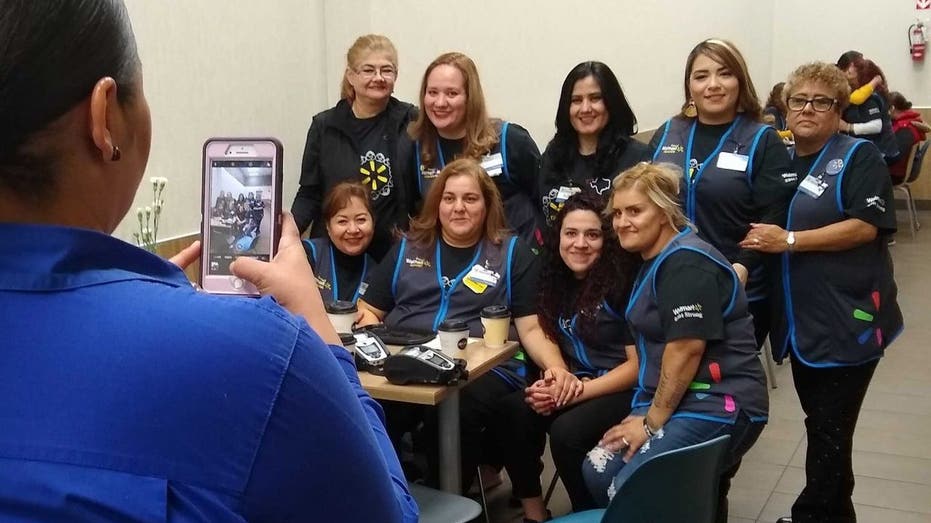 WALMART, CEO DOUG MCMILLON PETITIONED TO STOP GUN SALES AFTER RECENT SHOOTINGS
In the aftermath of the killings, in which 21-year-old Patrick Crusius was later indicted on capital murder charges, executives quietly resumed the practice, assigning the off-duty cops to stores from Supercenters to its smaller neighborhood markets across El Paso.
"We're covering Walmarts, we're also covering Sam's [Club]," said police union president Ron Martin. "Even the neighborhood Walmarts are being covered. Some of them are being covered by sheriff's deputies, some of them are being covered by our guys."
Pay for the off-duty officers is about $50 per hour depending on their rank, or about double their hourly wage.
CVS, WALGREENS ASK SHOPPERS TO LEAVE GUNS AT HOME JOINING WALMART, KROGER
Walmart declined to say whether it's taking similar steps in other cities. More than 3,000 people from largely Latino El Paso and neighboring Ciudad Juarez, Mexico, were at the store when the attack happened.
The site has been closed since, and the head of Walmart U.S. said that Thursday's reopening would help the community's efforts to heal.
"We listened to our associates, we listened to people here in town," said the executive, John Furner. "Our associates, they want to get back to their normal way of life and this is an important step for them in the recovery process," he added.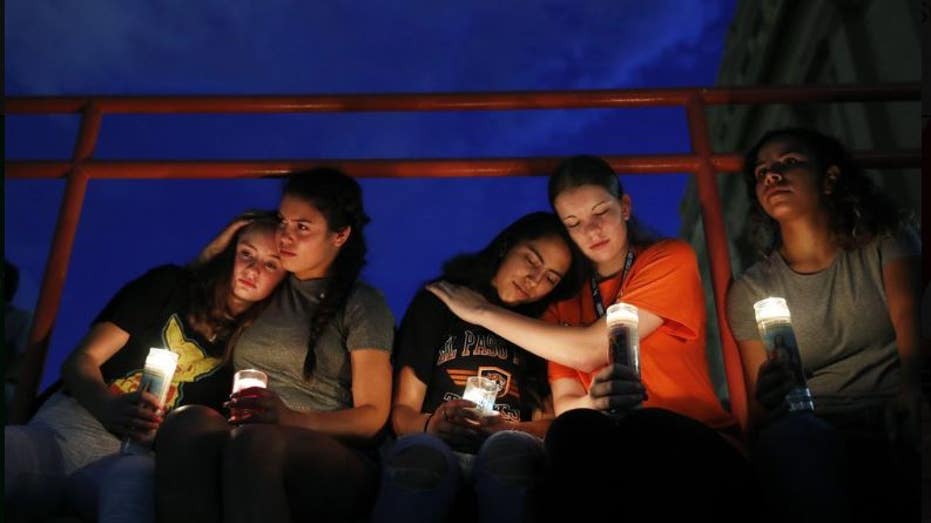 "El Paso is strong, and we come here to support all victims and it's a good feeling to have it open again," one of the first customers to enter the store Thursday told KFOX14, "It was a true celebration, a joyous welcome, an exhilarating feeling."
The woman's son had worked at the store for more than 20 years and witnessed the attacks, she added. "He was ready to come back."
Following the attack, Walmart announced it would halt sales of certain kinds of ammunition in its stores, reducing its market share from around 20 percent to less than 10 percent. About half of its more than 4,750 U.S. stores sell firearms, but they account for only 2 percent of guns sold in the U.S. Most are sold through thousands of unaffiliated gun shops or gun shows, not big retail chains.
CLICK HERE TO READ MORE ON FOX BUSINESS
Ticker
Security
Last
Change
Change %
WMT
WALMART INC.
140.22
-0.77
-0.54%
Walmart previously halted sales of firearms to anyone under 21 years old in the wake of a south Florida high school shooting in early 2018 that left 17 people dead and 17 others injured, an attack that prompted companies across the country to pull away from the weapons industry.
Dick's Sporting Goods initially pulled semiautomatic AR-15 style rifles and magazines from its shelves, then removed firearms from some of its stores altogether earlier this year. Some of the largest U.S. lenders, meanwhile tightened their rules governing transactions with firearms companies.
The Associated Press contributed to this report. 
GET FOX BUSINESS ON THE GO BY CLICKING HERE