Walmart is ready for Amazon-Whole Foods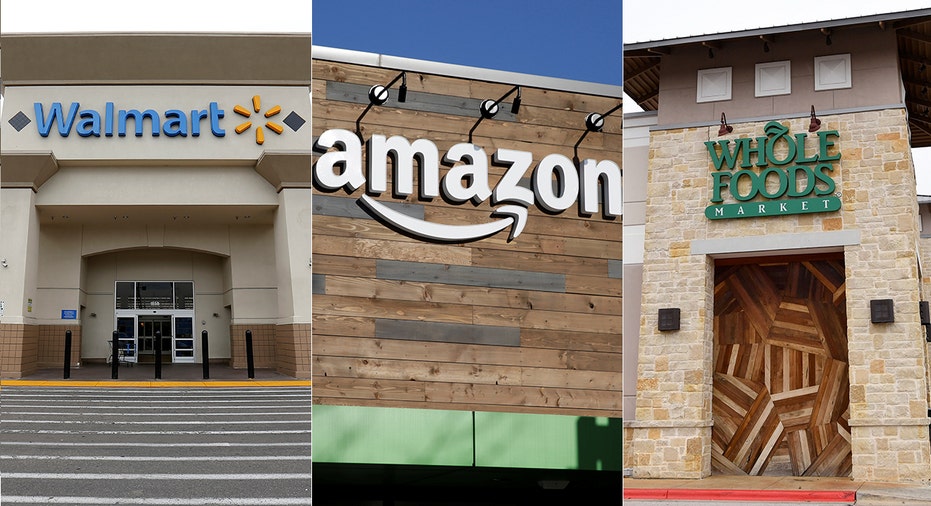 There is an old saying, 'Keep your friends close and your enemies even closer' and Walmart (NYSE:WMT) may be practicing a little of that with respect to rival Amazon (NASDAQ:AMZN) as it readies its $14 billion acquisition of healthy grocer Whole Foods (NASDAQ:WFM).
"I think Amazon is an unbelievably good competitor and to be honest with you, I like the fact that they're a good competitor" said Greg Foran, President and CEO of Walmart U.S, during a media conference call following the company's earnings. Foran noted he is comfortable with the progress his company is making and as executives continue to execute, they're also keeping an eye on rivals. "But, obviously keep our eyes very much across what our other strong competitor does in the marketplace" he added.
Ticker
Security
Last
Change
Change %
WMT
WALMART INC.
159.11
-0.98
-0.61%
AMZN
AMAZON.COM INC.
124.72
-4.74
-3.66%
Not only is competition intensifying with Amazon, German retailers such as Aldi and Lidl are also invading the U.S. This has the world's largest retailer beefing up its grocery business, which accounts for 56% of total revenue.
Food delivered the strongest quarterly comp-sales performance in five years, based on second-quarter results reported Thursday. Albeit at the expense of margins, which dropped 5 basis points as the company offered more competitive prices.
Still, Burt Flickinger, Managing Director, Strategic Resource Group, tells FOX Business, investing in price will have a long-term payoff. "Walmart is going from the retail leader in price to the low priced leader," he said. A move Flickinger says will help fend off Amazon in the future.
The retailer has 900 grocery locations which offer online grocery pick up, and the store count should rise to 1,100 by year-end, Foran detailed.
Total U.S. comp-sales rose 1.8% and e-commerce sales jumped 60% helped by grocery orders and recent acquisitions such as Jet.com. Walmart's e-commerce chief, Marc Lore, said he was encouraged by the rapid growth of online grocery. He also listed low prices, two-day free shipping without a membership, a discount for store pickup, as well as the reorder feature as initiatives that will lure new customers.
Despite pockets of progress, investors sold Walmart shares on Thursday, in part due to a weaker than expected forecast. Walmart now expects to earn bewtween $4.30 to $4.40 per share for the full-year. Analyts had been forecasting $4.36 per share.
As for the second-quarter, Walmart reported a 2.1% jump in quarterly revenue to $123.4 billion. Per-share profits on adjusted basis were $1.08, a penny ahead of analyst expectations.
For the year, the stock has rallied 17% outpacing the S&P 500's 9% gain. Amazon has gained 30% over the same period.
As Walmart prepares for even tougher competition, Amazon this week sold $16 billion of bonds, according to an SEC filing. The company noted it expects to "use the net proceeds from the offering to fund the consideration for its acquisition of Whole Foods Market Inc."
Suzanne O'Halloran is Managing Editor of FOXBusiness.com and a graduate of Boston College. Follow her on @suzohalloran