Volkswagen to build new SUV at Tennessee plant, invest $340M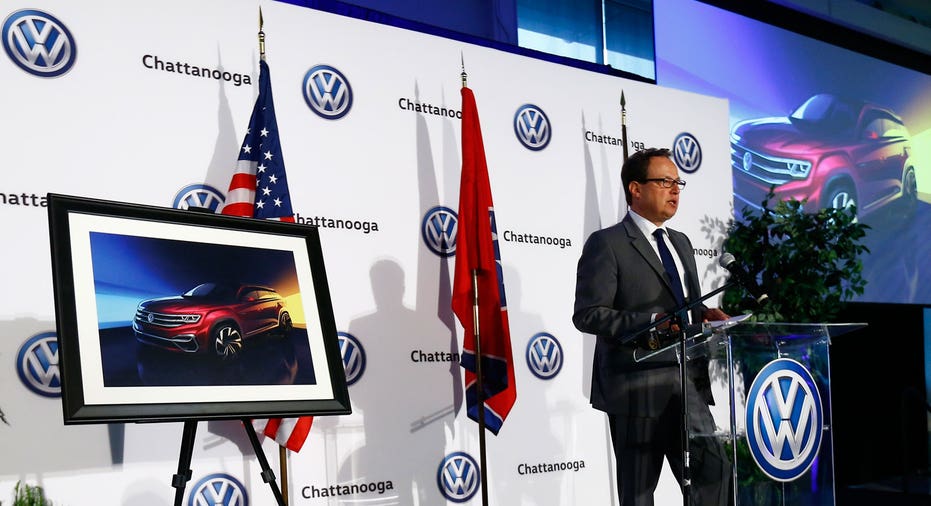 Volkswagen announced on Monday that it will build a new SUV at its plant in Tennessee, as the world's largest automaker looks to capitalize on America's growing appetite for larger vehicles.
The company said it will invest about $340 million to bring the five-passenger SUV to market. Volkswagen has already invested $900 million in the Chattanooga, Tennessee, facility to support production of the Atlas, a three-row SUV.
In addition to the Atlas, Volkswagen's Chattanooga plant manufactures the Passat.
The new unnamed SUV, a variant of the Atlas, will be designed and engineered for the U.S. market. Volkswagen said it will reveal a concept version of the SUV at the New York International Auto Show.
"The Atlas has built strong momentum for Volkswagen in the SUV segment, and we are excited to grow our SUV portfolio with this new, Chattanooga-assembled five-passenger SUV," Volkswagen Group of America CEO Hinrich J. Woebcken said in a statement.
The Volkswagen Atlas, which starts at $31,425 including destination fees, has quickly become one of the brand's strongest-selling models. Volkswagen has sold 9,069 units since the start of the year.
U.S. sales of crossovers and SUVs continue to grow as more consumers ditch sedans. Ford recently estimated that SUV sales will grab half of the total U.S. new-vehicle market by 2020. Light trucks, including pickups, SUVs and vans, currently account for two-thirds of U.S. sales.