Viacom Says No Renewal So Far On Carriage Deal With Dish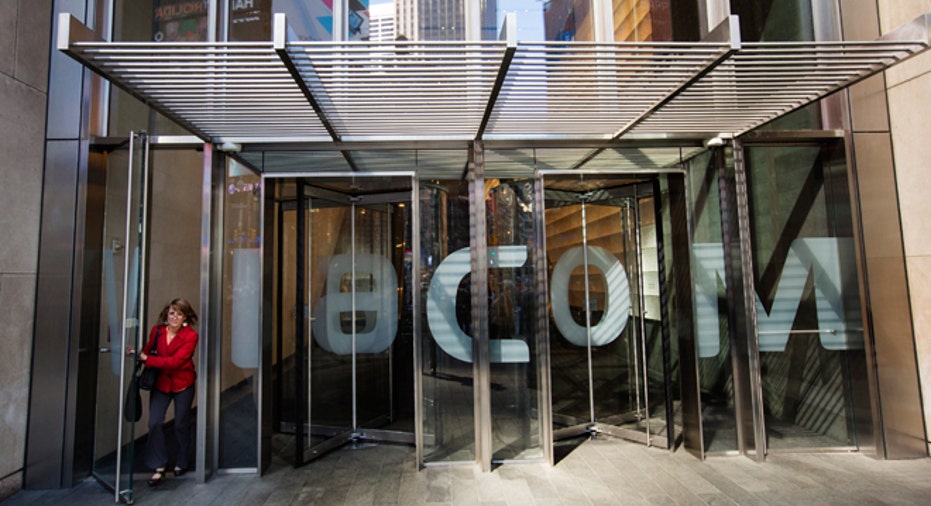 Viacom Inc's <VIAB.O> carriage deal with Dish Network Corp <DISH.O> is scheduled to expire on Wednesday and no agreement is in sight, a Viacom spokesman told Reuters on Tuesday.
The threat of losing major cable distributor Dish hit Viacom's shares, which dropped as much as 9 percent. The companies have been in talks for several months over whether the cable operator would continue to carry Viacom's networks and at what price.
Viacom, which owns MTV, Comedy Central and Nickelodeon, has been struggling to turn around sagging ratings and many investors and analysts see the Dish contract as a major indicator of the company's progress.
A blackout with Dish, which has about 14 million pay-TV subscribers, could result in a 15 percent hit to the media company's affiliate revenue, Brian Wieser, an analyst with Pivotal Research Group, estimated. Similarly, it could reduce ad revenue for Viacom's networks by 15 percent, he said.
The lack of a new contract could lead to a blackout of Viacom programming on Dish's network, including VH1, BET, Spike, TV Land and CMT.
"We are extremely disappointed that Dish has not engaged in a serious way to reach an agreement," Viacom said in a statement.
On Tuesday, Viacom started running a crawl across the screen on all of its networks alerting Dish customers of a possible blackout.
Dish, whose shares rose 1.4 percent, fired back at Viacom on Tuesday.
"We regret that Viacom has chosen to involve customers in a business negotiation when time remains to reach an agreement," Dish said in a statement.
"Viacom unilaterally elected to terminate an indefinite contract extension tomorrow night despite meaningful progress on a new agreement that confronts a rapidly evolving pay-TV environment."
Negotiations with Dish are the first test for Viacom Chief Executive Officer Philippe Dauman, an attorney who is known for his negotiation prowess, since he became executive chair of the company earlier this year.
Dauman previously said negotiations were extended and he expected to reach an agreement with Dish next quarter.
(Reporting by Jessica Toonkel and Malathi Nayak in New York; Writing by Bernard Orr; Editing by Richard Chang)