US homebuilders likely increased housing starts in July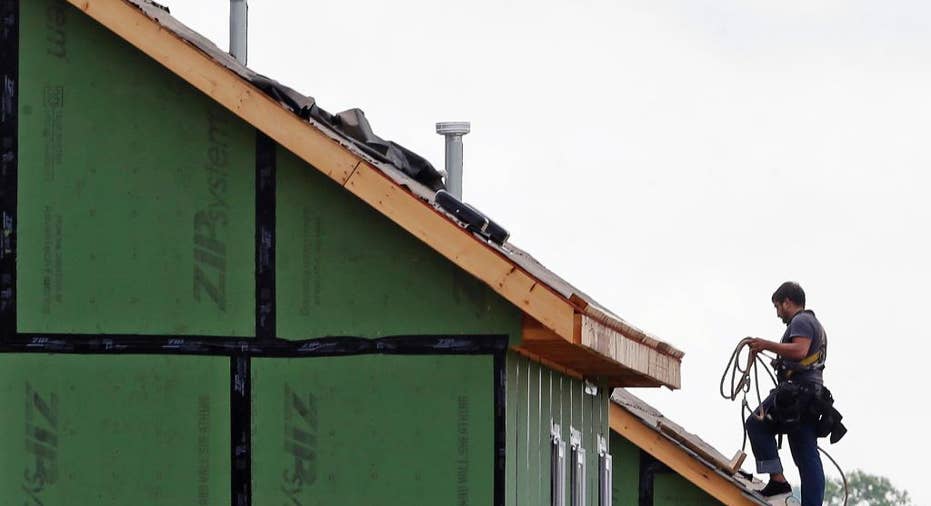 The Commerce Department reports on July U.S. home construction Tuesday at 8:30 a.m. Eastern.
SLIGHT GAINS: Economists expect that housing starts last month rose 1.3 percent to a seasonally adjusted annual rate of 1.19 million, according to a survey by data firm FactSet.
ENOUGH SUPPLIES?: Homebuyers and renters have crowded into the housing market this year, pushing up prices to levels that have worsened affordability. Builders could relieve some of this financial pressure by ramping up construction, yet the increases in housing starts and building permits this year have failed to match the surging demand.
Aided by steady job gains and low mortgage rates, sales of new and existing homes have climbed in the first half of 2015. Purchases of new homes are 21.2 percent higher through the first six months of this year than the same period in 2014. Existing homes are selling at an annual rate of 5.49 million, the fastest pace since February 2007, according to the National Association of Realtors.
But relatively few new supplies of houses and apartment complexes are coming onto the market.
Just 5.4 months' supply of new homes is available, compared to six months in a healthy market. Construction of single-family houses has risen 9.1 percent year to date, less than half the pace of sales growth for new homes.
Builders are breaking ground on more apartment complexes. Starts of multi-unit buildings have risen nearly 15 percent year-to-date. But even in the rental sector, prices are increasing at double the rate of hourly wage growth. Home rental prices are up 4.3 percent in the past year, according to the real estate firm Zillow. Average hourly earnings have improved a mere 2.1 percent.
Yet the consistent pace of hiring and low mortgage rates have led to optimism among builders.
The National Association of Home Builders/Wells Fargo builder sentiment index released Monday reached 61 this month, up from 60 in July. Any reading above 50 signals expansion.
Employers added 215,000 jobs in July, while the unemployment rate held at 5.3 percent for the second straight months. The economy has benefited from nearly 3 million new jobs in the past year, an influx of paychecks that has boosted the housing and construction sectors.
Low mortgage rates have also helped sales. The average 30-year, fixed mortgage rate was 3.94 percent last week, according to the mortgage firm Freddie Mac. That is roughly two percentage points below the historical average.