US delivers first shipment of gas to ex-Soviet state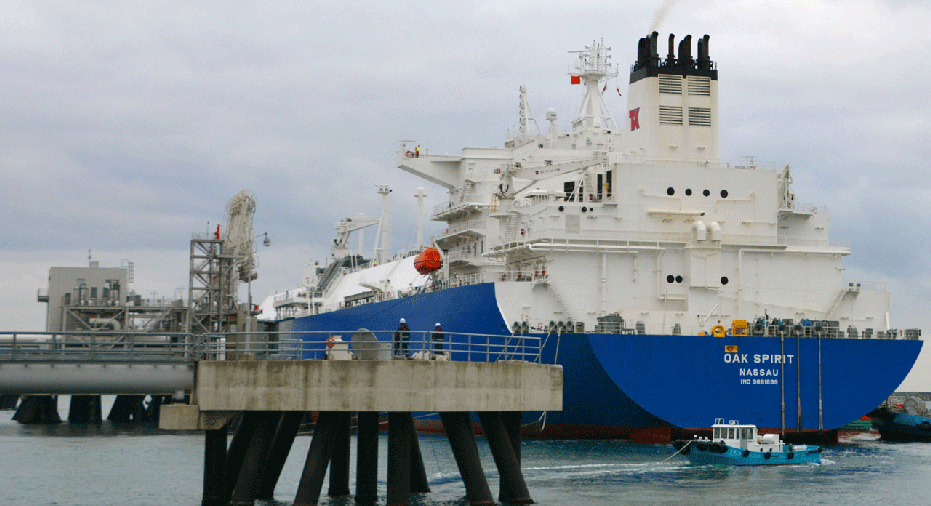 Lithuania received its first shipment of liquefied natural gas from the United States on Monday, as countries in the region seek to reduce their reliance on Russia for energy imports.
Independence, the U.S.-based tanker, docked Monday in the port of Klaipeda to offload some 150,000 cubic meters (200 cubic yards) of gas at a fully functioning offshore terminal that is capable of covering most of Lithuania's annual energy needs.
Energy Minister Zygymantas Vaiciunas said the U.S. is already the country's most-important strategic partner and now becomes "a reliable LNG supplier for the whole region."
Moscow has used gas supplies to put pressure on Ukraine, which like the Baltic states was once part of the Soviet Union. That's driven the urgency into projects to diversify sources to reduce dependence on Russia.
President Donald Trump visited Poland last month where he pitched the United States as a trading partner to European countries seeking to diversify away from Russian imports. Trump promised the U.S. would never use energy to "coerce" other nations.
The Associated Press contributed to this report.