U.S. jobs come with paltry wage growth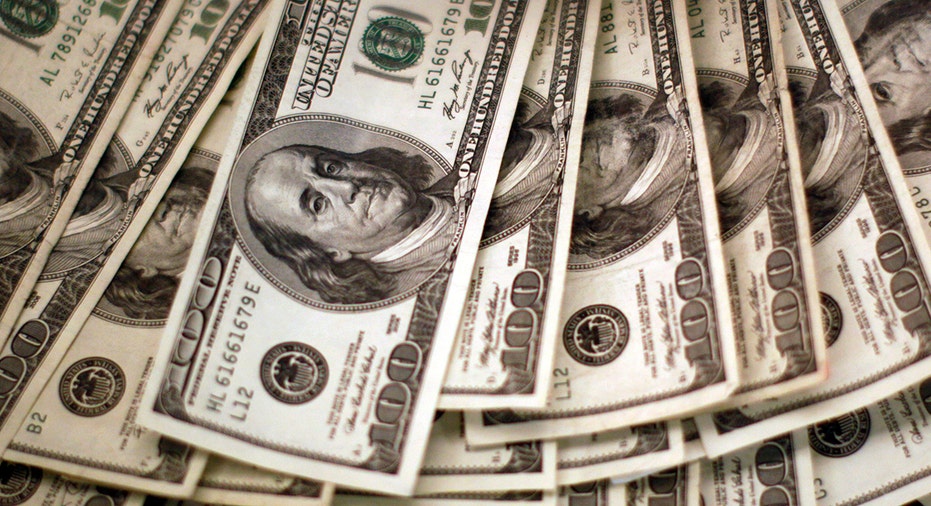 American jobs and more of them continue to be a crowing point for the White House, as over one million jobs have been created since President Trump took office, as tracked by the Bureau of Labor Statistics. And more are likely on the way thanks to recent deals like the one Wisconsin cut with Apple (NASDAQ:AAPL) supplier Foxconn – which alone will create 3,000 jobs. Additionally, Toyota (NYSE:TM) and Mazda announced plans to invest $1.6 billion in a U.S. plant that is expected to create 4,000 jobs.
However, job creation doesn't always equate to rising wages. "Companies are not willing to pay up, they can wait to hire," said William Lee, chief economist at the Milken Institute, during an interview with FOX Business. Stalled Trump campaign promises – ie the pledge for a healthcare revamp and tax reform -- may be keeping hiring managers in limbo longer, says Lee.
Pay growth has been back-tracking for the past six months, according to the Glassdoor Local Pay Report. July's wage growth nationwide was 1.2% year-over-year to $51,120, the slowest pace in three years and down 1.5% from the prior month.
Paltry pay growth is hitting the middle class the most with financial advisors, office managers and buyers all experiencing pay growth slippage in July. Blue collar workers are faring better with construction, baristas and restaurant cooks all seeing pay gains between 4%-6%, as tracked by Glassdoor. The firm tracks millions of salary reports submitted anonymously for full-time U.S. workers nationally and in metro areas.
Along with lackluster wage growth, a record 5.7 million jobs remain open, according to the Bureau of Labor Statistics. Home Depot co-founder Ken Langone says some of his peers can't find qualified workers. "David Cote, the retired CEO of Honeywell told me a couple of weeks ago, four weeks ago, that Honeywell has thousands of jobs it can't fill because they can't find people with the skill set and these are high paying jobs, we're not talking about $30K or $40K a year jobs, we're talking substantially higher," said Langone during an appearance on Fox Business' Mornings With Maria.
Excellent Jobs Numbers just released - and I have only just begun. Many job stifling regulations continue to fall. Movement back to USA!

— Donald J. Trump (@realDonaldTrump) August 4, 2017
On Friday, the government reported a marginal uptick in average hourly wages of 9 cents or 0.3% to $26.36 vs. June. Year-over-year wages are up 2.5%, not enough to keep pace with rising costs say some economists.
Still, jobs are plentiful, employers added 209,000 jobs and the unemployment rate ticked down to 4.3%.
While pay growth may be stagnant, there is a silver lining, workers are keeping their jobs. Planned layoffs hit an eight-month low in July, according to Challenger, Gray & Christmas. Layoffs were down 9% compared to June and 37% versus July 2016.
"Job cuts have slowed significantly as we reach mid-year," said John Challenger, CEO of Challenger, Gray & Christmas.
Suzanne O'Halloran is Managing Editor of FOXBusiness.com and a graduate of Boston College. Follow her on @suzohalloran.
Updated with July jobs data 8/4/17.