U.K. Officially Votes to Leave European Union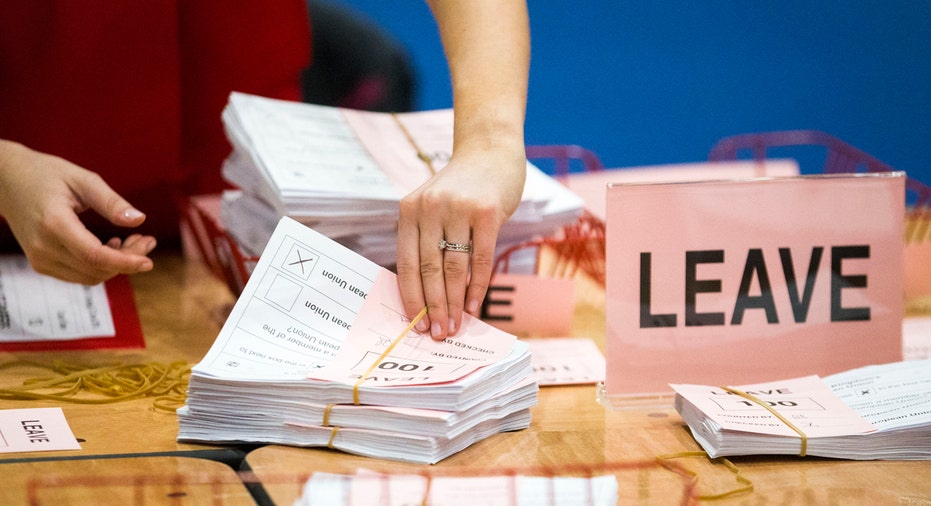 Results of the U.K. referendum on European Union membership had traders around the world in a near panic late Thursday into Friday morning as results showed margins were much more nail-bitingly close than predicted. Just before midnight in New York, European news organizations including the BBC and SkyNews projected the U.K. referendum ended in a vote to leave the EU.
Markets in Asia and Europe suffered steep declines, while negative sentiment prevailed in early trading for U.S. equity futures. S&P 500 futures plunged more than 5%, indicating a sharply lower open on Wall Street Friday morning.
Currency traders socked the British pound, sending it down more than 10% against the U.S. dollar overnight to $1.33 – the lowest level since 1985. To illustrate the stunning reversal in sentiment, the pound notched its highest level since 2009 shortly after the U.S. market close on Thursday, following a sentiment poll showing odds heavily favoring a remain result.
Commodities also saw red as a possible Brexit would be seen as a threat to global economic stability. Oil prices dipped as much as 6% with West Texas Intermediate crude sliding to the $46 a barrel level, while Brent, the international benchmark, traded around $47 a barrel level.
Meanwhile, traders snapped up traditionally safe havens as gold traded up as much as 7.6%. The precious metal hit a two-year high, pushing well above $1,332 a troy ounce. U.S. bond yields headed south as investors flocked to the safety of government debt, sending prices higher. The yield on the U.S. 10-year bond fell 0.230 percentage point to 1.509%.
EverBank World Markets President Chris Gaffney said with initial polls tighter than expected and money moving back into safe-haven plays, volatility is likely to be the theme in the markets overnight.
"Every vote report will generate another big move in the currency markets and at least come carryover to the other markets," he said.
According to Betfair – the world's biggest Internet betting exchange –the implied probability of a leave vote stood at 94% just shortly after midnight. That's a major reversal to betting odds in the days leading up to the vote, which heavily favored a remain decision from U.K. citizens. That sentiment allowed markets globally to rally, and pushed U.S. equities sharply higher on Thursday.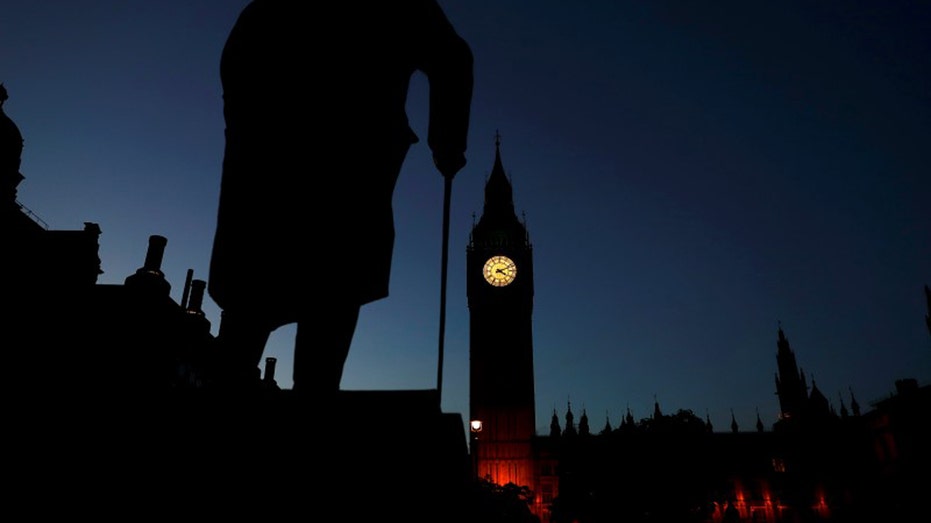 However, realty, as shown by vote returns, painted a much different picture from market expectations. Ballot counts from all over the region showed much slimmer margins between the leave and stay votes than had been expected.
Results from Sunderland, located in Northeast England, ignited a wave of negative sentiment across global markets late Thursday. The region was among the first to report ballot counts, and was expected to have voted by a wide margin to stay in the EU. However, results showed more than 82,000 voters there cast ballots in favor of exiting, while 51,000 voted to remain.
Chris Beauchamp, IG chief market analyst, said every great contest needs a crisis moment and with results seeming so certain just hours before polls closed. Global financial markets, he said, instesad enduring a "dark night of the soul moment."
"The leave campaign took some impressive victories…turnout is high, which at least says a lot for democracy in the U.K., but there is now a sense we could see some ugly moves in FX and stock markets in the morning if leave does triumph," he said.