Trump Becomes Star of Detroit Auto Show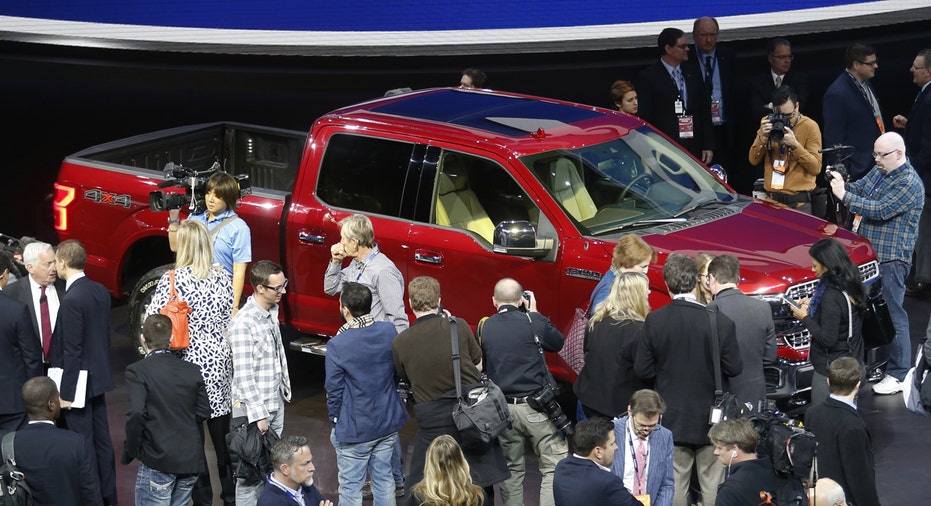 The most important person at the Detroit Auto Show may be someone who is not even showing up at the premier industry event: President-elect Donald Trump, whose criticism of production in Mexico has forced automakers to rethink the way they build cars.
The North American International Auto Show kicked into high gear on Monday – but the most influential auto show of the year was quickly overshadowed by a Trump tweet praising Fiat Chrysler Automobiles (NYSE:FCAU) and Ford (NYSE:F) for their investments in U.S. manufacturing.
In addition to publicizing their new models, automotive executives were forced to field questions about Trump's tweets. And instead of wondering what the must-sees at the Detroit event are, the buzz has focused on what auto company Trump will target next.
"There have been a lot of questions for executives [at the auto show]," Rebecca Lindland, Kelley Blue Book's senior director of commercial insights, told FOXBusiness.com.
A day before the auto show kicked off, Fiat Chrysler announced a plan to invest $1 billion in two U.S. factories, making it possible for Fiat Chrysler to build Ram heavy-duty pickup trucks in America. The trucks are currently made at a Mexican facility.
The investment will create 2,000 new jobs in Michigan and Ohio, no matter what happens with the heavy-duty trucks. Fiat Chrysler's plant in Warren, Mich., will expand to make room for the Jeep Wagoneer and Grand Wagoneer SUVs. A plant in Toledo, Ohio, will build a new Jeep pickup truck. The company expects to complete the factory makeovers by 2020.
If tomorrow morning President-elect Trump decides to impose border tariffs on anything that comes up from Mexico, then we'll have to adjust.
Fiat Chrysler CEO Sergio Marchionne told reporters in Detroit that the investments in Michigan and Ohio were not directly tied to Trump's criticism of vehicles that are shipped from Mexico to the U.S.
"You're going to hate me for saying this, but the decision has been in the works for a long period of time," said Marchionne, who hasn't spoken to any of Trump's advisors. "It was coincidental with all these tweets coming out."
He added, "[The announcement] was owed to this country given what we lived through. … It wasn't sort of a preemptive strike against a tweet."
Still, Marchionne noted that Fiat Chrysler hasn't made an official commitment to move the Ram heavy-duty pickup to a U.S. plant, and Trump's policies could be a factor in the final decision. He expects Fiat Chrysler and other automakers to alter their strategies if the Trump administration changes the rules affecting the industry.
"If tomorrow morning President-elect Trump decides to impose border tariffs on anything that comes up from Mexico, then we'll have to adjust," Marchionne said.
Last week, Ford made a surprise announcement that it cancelled plans to build a $1.6 billion factory in Mexico to build small cars. The facility, which was already under construction, was no longer needed as demand for cars like the Focus declines, according to CEO Mark Fields.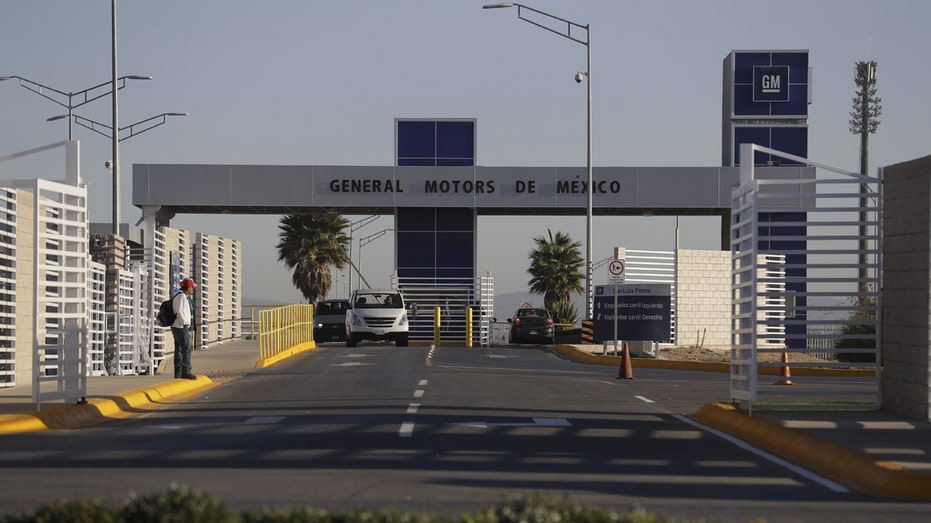 Mexico, the top auto exporter to the U.S., has become a hotbed of automotive manufacturing in recent years. Automakers have sought to capitalize on the country's low labor costs to build inexpensive cars that generate smaller profits than trucks and SUVs.
Trump has proposed imposing a tariff on vehicles imported by the U.S. to Mexico in hopes of encouraging automakers to build more cars domestically. Manufacturers currently bring vehicles from Mexico and Canada to the U.S. market tax-free.
General Motors (NYSE:GM) CEO Mary Barra, a member of Trump's Strategic and Policy Forum, said GM doesn't foresee changes to its production strategy in Mexico. Trump has called out GM for building the Chevrolet Cruze in Mexico, reiterating his threat to import tariffs. According to Barra, 70% of the parts used in GM vehicles come from the U.S., more than any other automaker.
"Our primary strategy is to build where we sell. I think there's some room to make some changes that are going to improve it and make it more equitable across the globe," Barra said in an interview with the FOX Business Network's Jeff Flock on "Mornings With Maria."