Toyota was committed to sticking with Michael Waltrip Racing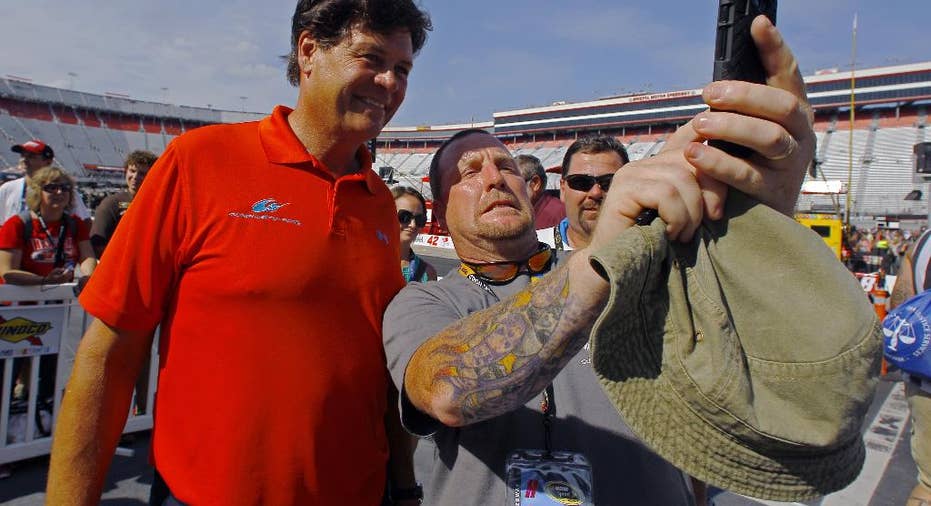 Toyota has a strong appreciation for its long relationship with Michael Waltrip and was committed to backing the team long into the future.
Michael Waltrip Racing was Toyota's flagship team when the manufacturer entered the NASCAR Sprint Cup Series in 2007, and the relationship actually went back three years prior to when Darrell Waltrip fielded Toyotas in the Truck Series.
MWR will cease operations at the end of the season, ending Waltrip's nine-year effort to build a top race team.
"When Michael put his name on Toyotas, and DW in the trucks before that, it was a big deal," said Ed Laukes, vice president of marketing, performance and guest experience at Toyota Motor Sales USA.
"So for us, we wanted to make sure that we did everything in our power to support that team through thick and thin. And we stayed with them through thick and thin."
MWR's run was not always smooth. Waltrip got caught with jet fuel in his engine before their debut Daytona 500 in 2007, and the three-car team struggled that entire year to make races. Midway through the season, Waltrip sold half his stake in the organization to Rob Kauffman, who has spent his own money the last eight years to build MWR.
But Kauffman decided it was no longer financially viable to continue spending money on MWR, and he's moving his investment next year to Chip Ganassi Racing. That led to the decision to close MWR at the end of the year.
MWR was in its final year with Toyota, and although the manufacturer has been courting Furniture Row Racing, executives insist they wanted MWR back in 2016.
"We have been very clear with Michael and Rob: 'Because you guys have stood with us from the very beginning, we are going to stand with you until you guys decide you don't want to anymore,' " Laukes said.
Bob Carter, senior vice president of automotive operations for Toyota Motor Sales, U.S.A., said Waltrip has built strong friendships with Toyota officials that extend far beyond the race track. When Carter's mother died suddenly before a 2013 race, he saw Waltrip in the back of the central Pennsylvania church as he gave the eulogy.
"He found time, Richmond weekend, to come up, attend, he talked to my immediate family and then went back to Richmond," Carter said. "That's huge. That's the kind of friendship we've developed over the years."
During a massive recall in 2009, Waltrip was the first phone call Laukes received the morning Toyota announced it was pulling back 4.2 million Toyota and Lexus vehicles.
"From the very beginning, he has always been a great ambassador for us, he has always done whatever we've asked him to do and then some," Laukes said. "The morning that the recall was announced, the very first call I got was from Michael Waltrip, 'What can I do to help?'
"Those are the things that I always remember because for us, that was the biggest crisis in my 25 years that the company had ever faced."