Toyota Shuts Down its Japanese Factories: What it Means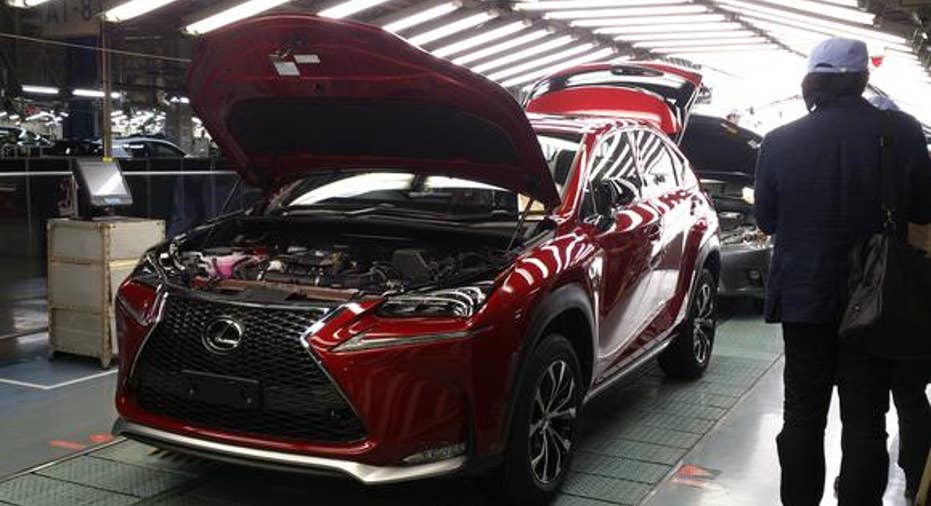 Toyota'sMiyataplant builds several Lexus modelsthat are exported to the U.S. and other markets, including the Lexus NX (pictured). Production lines at the plant were halted on Monday due to parts shortages. Last week's earthquakes have disrupted production at key Toyota suppliers, bringing most of the company's Japanese factories to a halt. Image source: Toyota
Toyota said on Sunday that it will suspend production this week at nearly all of its factories in Japan, after a series of deadly earthquakes disrupted production at key suppliers.
What Toyota said: The company said in a statement that production lines at nearly all Toyota plants in Japan will suspend operations this week "due to parts shortages resulting from the severe earthquakes that struck Japan's island of Kyushu on April 14 and after."
Toyota didn't give a timetable for resuming production at the affected factories. "Decisions regarding recommencements of operation at plants in Japan will be made on the basis of the availability of parts."
In a separate statement, Toyota CEO Akio Toyoda pledged that the company will do "anything we can" to assist recovery efforts in the region hit by the earthquakes.
What it means for Toyota: Unlike rivals such as Honda , which has worked to "localize" production by building more factories in and near its overseas markets, Toyota is still heavily dependent on exports from Japan.
To some extent, that has worked in Toyota's favor over the last couple of years. The devaluation of the yen versus the dollar and euro has given Toyota's exports a big profit boost. But it left the company more vulnerable than some of its domestic rivals to the disruptive effects of the series of earthquakes that struck Japan last week.
The shutdowns will affect nearly all of the Toyota, Scion, and Lexus models that are exported from Japan to the United States, including all Lexus models, the Scion tC and xB, the Prius, and several crossovers and SUVs.
The latter could hurt: The affected assembly lines produce some of Toyota's hottest products, including the RAV4, 4Runner, and Land Cruiser SUVs, as well as the Lexus RX and NX crossovers and the bigger Lexus GX and NX SUVs.
Toyota has already been struggling to meet booming demand for SUVs. Its global production footprint has long been oriented toward sedans like the Corolla, Prius, and Camry, traditionally among the company's top sellers. A recent market shift away from sedans has left Toyota looking for ways to increase its light-truck production -- an effort that may now be hampered for weeks or months while suppliers race to recover from the effects of the earthquake.
What it means for Toyota investors: Right now, it's not clear how long these shutdowns are likely to last. The production disruptions that followed a massive earthquake and tsunami in 2011 limited the Japanese automakers' production for months, hurting sales totals and profits for several quarters.
As of right now, this disruption doesn't look likely to be nearly as severe. It's probable that Toyota will be able to make up any lost production before the end of the secondquarter. But until Toyota's suppliers are able to come up with a timetable for resuming production, investors won't have a clear gauge as to its likely effects on Toyota's bottom line.
The article Toyota Shuts Down its Japanese Factories: What it Means originally appeared on Fool.com.
John Rosevear has no position in any stocks mentioned. The Motley Fool has no position in any of the stocks mentioned. Try any of our Foolish newsletter services free for 30 days. We Fools may not all hold the same opinions, but we all believe that considering a diverse range of insights makes us better investors. The Motley Fool has a disclosure policy.
Copyright 1995 - 2016 The Motley Fool, LLC. All rights reserved. The Motley Fool has a disclosure policy.