Time Warner's Embarrassment of Riches Key to AT&T's $85B Deal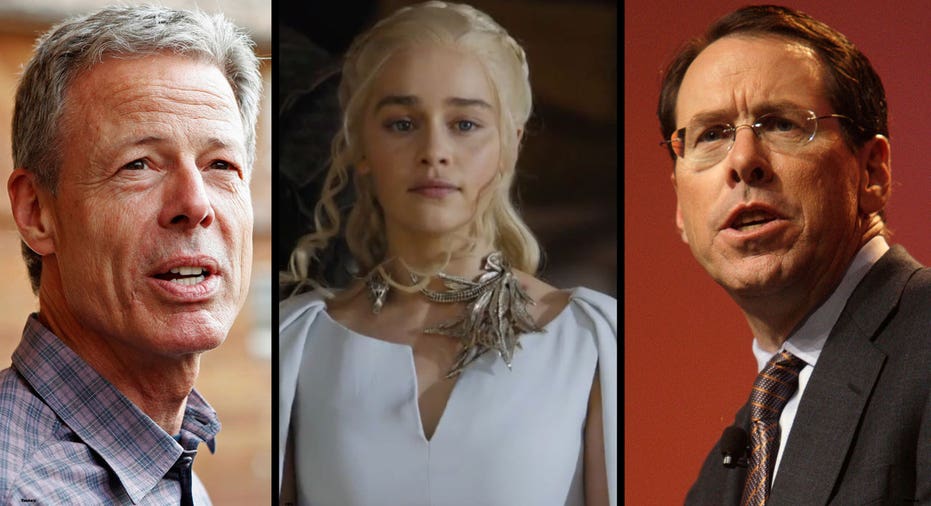 After listening to AT&T (NYSE:T) CEO Randall Stephenson explain why he is plunking down $85 billion for Time Warner (NYSE:TWX) there is little doubt what this deal is about.
"Brands we all know and love…Game of Thrones, CNN," gushed Stephenson as he kicked off his webcast with investors on Monday. "We want to be at the front of it. We don't want to be chasing it" he said in describing the media industry's rapid race to deliver content across all screens, most importantly mobile.
AT&T gets marquee content providers such as HBO, Turner Networks, the Cartoon Network and a host of sports rights including Major League Baseball, just to name a few. This bundle includes three of the top five basic cable channels, according to the company.
"The benefit for consumers is good, for advertisers it is terrific," said Time Warner Chief Jeff Bewkes, who will stay on as the deal gets reviewed. In a nutshell, the combination will enable the companies to give consumers, potentially 144 million worldwide mobile subscribers, more of the content they want. In turn that will enable advertisers to sharply tailor consumer campaigns, so advertisers won't waste a spot on the wrong consumer.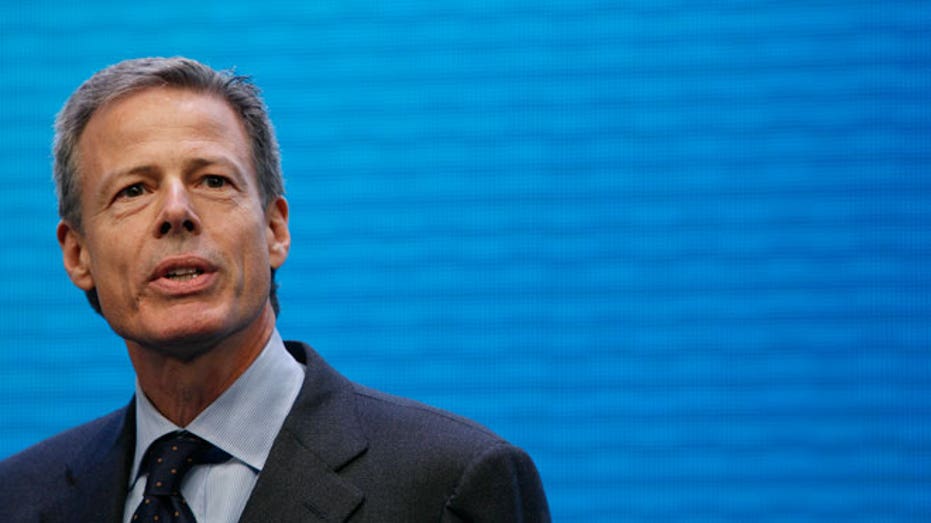 The half cash-half stock deal is $107.50 per share and comes at a premium of 37% based on the 10/19/16 closing price, just before news of the deal was reported. The companies note they can achieve $1 billion in cost savings synergies within three years of the deal closing, which is pegged for the end of 2017.
So far, investors are approaching the deal with some caution; shares of both companies were lower mid-morning on Monday. While executives acknowledged there will be a rigorous regulatory review, Stephenson insisted he is confident the deal will win approval.
Ticker
Security
Last
Change
Change %
TWX
n.a.
n.a.
n.a.
n.a.
T
AT&T INC.
20.61
+0.04
+0.17%
This is a "vertical merger, a vertical integration; the deals that got in trouble.... were horizontal" he said.
While consumers will have deeper and faster access to content across all platforms, it is unclear whether that will come at a price.
Lawmakers are not wasting any time to find out. The Senate Judiciary Subcommittee on Antitrust plans to hold a hearing on the deal next month.
Suzanne O'Halloran is Managing Editor of FOXBusiness.com and a graduate of Boston College. Follow her on @suzohalloran.