Tiffany Rallies Around 4Q EPS Beat; 1Q Outlook Trails Forecasts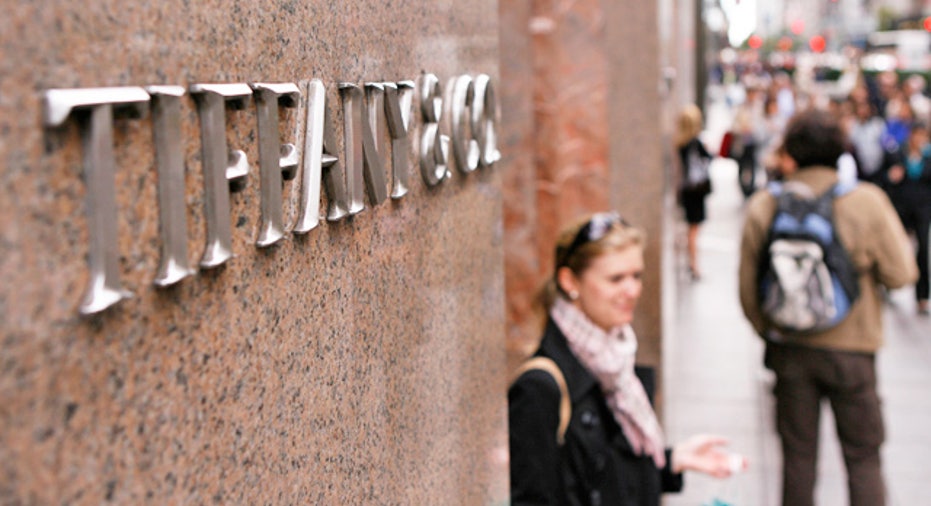 Tiffany (NYSE:TIF) logged a stronger-than-expected 0.7% rise in fiscal fourth-quarter profits on Friday, but the jeweler's sales and first-quarter guidance trailed views.
Despite the mixed developments, shares of Tiffany rallied almost 4% in premarket trading as investors look beyond the near-term concerns and focus on forecasted growth later this year.
The company said it earned $179.6 million, or $1.40 a share, last quarter, compared with a profit of $178.4 million, or $1.39 a share, a year earlier. Analysts had been calling for EPS of $1.35.
Revenue rose 4.1% to $1.24 billion, narrowly trailing the Street's view of $1.25 billion. Same-store sales were unchanged and gross margins slipped to 59.1% from 60.4%.
The results were "consistent with the holiday trends we had issued in early January," CEO Michael Kowalski said in a statement. The exec cited weaker-than-expected sales growth and "pressures" hitting gross margins.
Looking ahead, Tiffany warned its first quarter net earnings from operations are expected to tumble 15% to 20%, compared with forecasts from analysts for flat earnings.
For the full year, Tiffany projected non-GAAP EPS of $3.43 to $3.53 on total sales growth of 6% to 8%. The midpoint of the EPS range, $3.48, would trail the Street's view by two pennies.
Tiffany said total sales in the Americas rose 2% in the fourth quarter to $620 million, while same-store sales dropped 2%. Sales at the company's New York flagship store fell 3% in the fourth quarter, while Internet and catalog sales were up 6%.
In the Asia-Pacific region, Tiffany said its total sales jumped 13% in the fourth quarter amid growth in Greater China and "other markets."
Total sales slid 6% in slow-growing Japan to $192 million last quarter, but rose 3% in Europe to $146 million.
Shares of New York-based Tiffany jumped 3.89% to $70.55 ahead of Friday's opening bell, putting them on track to extend their 18.4% 2013 rally.