These Five Department Stores Shed $4.2B in Market Value This Week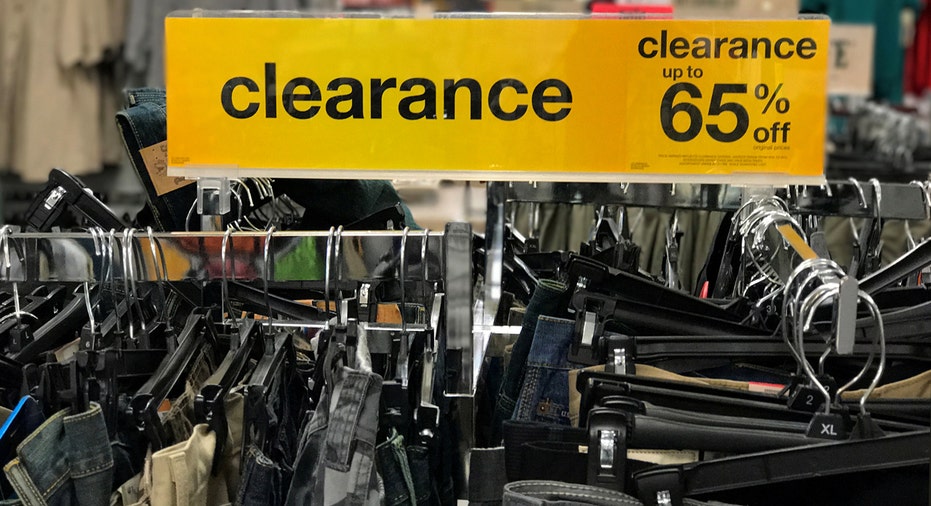 Department stores, long-ago darlings of the retail industry, have found themselves in the bargain bin.
A combination of disappointing first-quarter sales at stores open at least a year and continued difficulty transitioning meaningfully into the e-commerce space weighed heavily on shares of JCPenney (NYSE:JCP), Macy's (NYSE:M), Dillards (NYSE:DDS), Nordstrom (NYSE:JWN), and Kohl's (NYSE:KSS) this week. While shares of e-commerce giant Amazon (NASDAQ:AMZN) continued to trade near record highs, combined, the five department-store retailers shed more than $4.2 billion in market value.
But the department-store woes aren't a result of consumers' unwillingness to spend wages that have been slowly rising over the last year. A trio of economic data reports on Friday morning – including April retail sales, consumer price inflation and May consumer sentiment – revealed shoppers spent at the most robust pace of the last three months as prices edged higher and sentiment climbed.
It's the shift to online that's socking these stocks as the companies rush to slim store count, streamline their operators and leverage mobile platforms and digital technologies.
Here's a look at what's plaguing some of the biggest retail names you know.
JCPenney
Net loss widened to $180 million, or 58 cents per share from 22 cents a year ago
Excluding one-time restructuring charges, adjusted net income improved by $116 million to six cents per share compared to a net loss of $97 million the year prior
Same-store sales dropped 3.5% in the first quarter
Revenue of $2.71 billion was below $2.8 billion in 1Q 2016
On the company's earnings call, CEO Marvin Ellison said JCPenney is looking to leverage e-commerce and loyalty programs in the year ahead following the recent launch of its mobile app. The retailer will also focus on more targeted marketing for its customer segments.
The comapny's shares hit an all-time low of $4.50 in Friday's trading session. 
Read more about the company's first quarter 
Macy's
Adjusted earnings per share dropped 40% from a year ago to 24 cents, missing 35-cent expectations
Same-store sales declined 4.6%, the company's ninth-straight quarter of declines
Revenue plunged 7.5% from 1Q 2016 to $5.34 billion, missing estimates for $5.47 billion
On the company's earnings call, CEO Jeff Gennette, who took over for Terry Lundgren earlier this month, said he is focused on stabilizing Macy's bricks-and-mortar business, while growing digital and mobile and testing new pilot programs in stores.
Read more about the company's first quarter
Nordstrom
Adjusted earnings per share came in at 43 cents, above the 27-cent estimate and the 26 cents it earned in the first three months of 2016
Net sales of $3.35 billion represented a 2.7% increase from a year ago and topped expectations for $3.34 billion
Same-store sells fell 0.8% from the first quarter a year ago
Read more about the company's first quarter
Kohl's
The company booked per share profit of 39 cents, as net income jumped to $66 million in 1Q from $17 million a year ago
Net sales declined 3.2% to $3.84 billion, missing expectations for $3.9 billion
Same-store sales fell 2.7%
Read more about the company's first quarter
Dillards
Profit of $66.3 million represented a 14% drop the year prior as earnings per share declined to $2.12
Revenue declined 5.5% to $1.45 billion, missing analasts' expectations of $1.47 billion
Same-store sales dropped 4% during the quarter
The Little Rock-based company said women's and junior apparel saw the strongest merchandise sales while weakness came from cosmetics, furniture and home, women's accessories and lingerie.