The Train Wreck Between William Companies and Energy Transfer Equity Appears Ready to Implode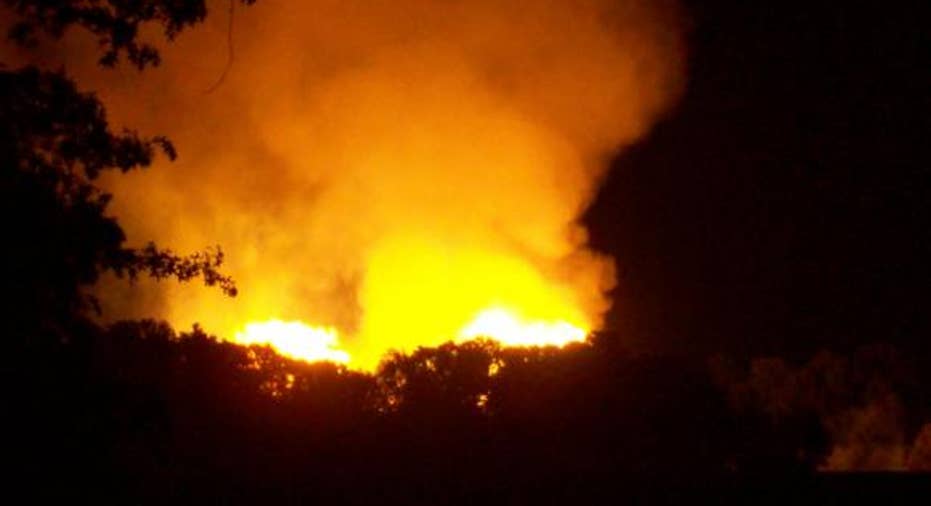 Image Source: Flickr user KOMUnews.
The much maligned merger of Williams Companies and Energy Transfer Equity took another interesting twist this week. That's after Williams Companies sued Energy Transfer Equity to block a private preferred share offering it was undertaking to help pay for the deal. That lawsuit, however, could be the very thing that blows up this deal.
A slow moving train wreckInitially, the proposed transaction was expected to be a game-changer in the energy midstream space. At the time Energy Transfer said that the "combination will create the third largest energy franchise in North America and one of the five largest global energy companies." Moreover, the deal was expected to deliver more than $2 billion of additional earnings by the end of this decade.
The deal, however, quickly went off the tracks after energy prices and access to credit collapsed causing serious doubt that the deal would close. Worse yet were fears that it would close because that would mean Energy Transfer Equity was on the hook to pay more than $6 billion in cash to Williams' shareholders because they'd agreed to a cash-and-stock transaction. That cash component, however, quickly became a sticking point that many believed would be the undoing of both companies because it would add more than $6 billion in new debt at a time when energy debt was a growing problem. In fact, Energy Transfer Equity's now former CFO reportedly told Williams Companies' investors that the cash portion of the deal was "mutually assured destruction." It was this active campaigning against the deal that reportedly led to his dismissal. Meanwhile, those $2 billion in synergies have quickly evaporated.
Back door dealing In order to avoid that post-close implosion, Energy Transfer undertook a private offering of convertible shares to some of its investors. That offering resulted in those holders forgoing some of their distributions for up to nine quarters. That retained cash would enable Energy Transfer to whittle down some of the $6 billion in debt it would take on to pay off Williams' shareholders. However, it's an offering that Williams Companies has been against since the very beginning, with it not allowing its accounting firm to sign off on a public offering, which is why Energy Transfer went the private route.
It's this private offering that's now the center of the lawsuit. Williams is alleging "wrongful interference" with the merger agreement between the two companies. At issue is the growing likelihood that Energy Transfer Equity will have to reduce its distribution at some point in the future in order to pay for this deal. However, by giving these units to only some of the company's investors, including Energy Transfer CEO Kelsey Warren who was the recipient of half of those units, it has the potential to insulate them from that outcome. In a sense, they are getting paid in advance for taking the pay cut now, instead of joining the rest of investors taking a pay cut later. That's unacceptable to Williams, which wants all investors to be "treated fairly and equitably" in the deal.
Is this the end? At the heart of the lawsuit, however, is the possibility that this private offering could have violated one of the terms of the merger agreement. According to that agreement Energy Transfer Equity is not allowed to "authorize the issuance of any other securities in respect of, in lieu of or in substitution for shares of its capital stock." As such, Williams Companies could potentially terminate this agreement because of a breach of covenants.
While Williams has said it "looks forward to completing the transaction" this suit could very well be what blows up the deal. That's because otherwise this agreement is pretty iron clad, with one of the few ways to get out of the deal would be if Williams' shareholders voted it down. That said, it would actually have to pay Energy Transfer Equity $1.48 billion if it walked away, while its investors would at least walk away with $8 per share in cash, plus stock in the new Energy Transfer Corporation if they took the deal. Needless to say, it will be interesting to see the outcome of this lawsuit because it could really make or break this deal for both companies.
The article The Train Wreck Between William Companies and Energy Transfer Equity Appears Ready to Implode originally appeared on Fool.com.
Matt DiLallo has no position in any stocks mentioned. The Motley Fool has no position in any of the stocks mentioned. Try any of our Foolish newsletter services free for 30 days. We Fools may not all hold the same opinions, but we all believe that considering a diverse range of insights makes us better investors. The Motley Fool has a disclosure policy.
Copyright 1995 - 2016 The Motley Fool, LLC. All rights reserved. The Motley Fool has a disclosure policy.