Tesla's Model 3 deliveries fall short of estimates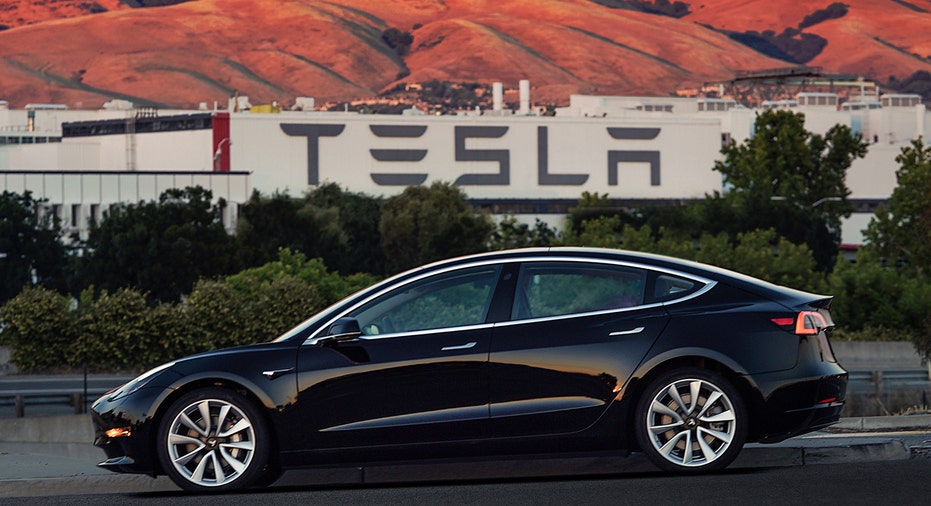 Tesla Inc (NASDAQ:TSLA) delivered 1,550 of its new Model 3 electric cars in the fourth quarter, missing Wall Street expectations as it tries to overcome production issues that have hampered the roll out of its most affordable sedan.
Shares of the Palo Alto, California-based company fell 1.7 percent to $312 in after-market trading.
The electric-car maker on Wednesday pushed back for the second time its target of producing 5,000 Model 3 sedans per week to the end of the second quarter.
Tesla had initially predicted to reach the milestone in December, but in November deferred the target to the end of the first quarter.
The latest sedan is critical to Tesla's long-term success, as it is the most affordable of its cars to date and is the only one capable of transforming the niche automaker to a mass producer amid a sea of rivals entering the nascent electric vehicle market.
Analysts had expected Tesla to deliver 4,100 Model 3 sedans in the fourth quarter, according to financial data and analytics firm FactSet.
The estimates for Model 3 deliveries by different brokerages varied widely. While Evercore analysts estimated 5,800 deliveries, Cowen analysts expected just 2,250.
Tesla said 860 Model 3 vehicles were in transit to customers at the end of the fourth quarter.
Tesla said it delivered a total of 29,870 vehicles in the fourth quarter, including 15,200 Model S vehicles and 13,120 Model X cars.
Analysts had expected total deliveries of about 30,000.
"In the last seven working days of the quarter, we made 793 Model 3s, and in the last few days, we hit a production rate on each of our manufacturing lines that extrapolates to over 1,000 Model 3s per week," Tesla said in a statement.
The Model 3 starts at $35,000 or about half the price of its flagship Model S and over 500,000 customers have put down a refundable deposit for the car.