Tesla Semi truck recall prompted by issue with electronic parking brake valve module
Tesla has been manufacturing Semis since late 2022
Tesla has recalled nearly three dozen Semi trucks. 
The recall concerns an electronic parking brake valve module that "may fail to move into the park position when the parking brake is activated," a recall notice available on the National Highway Traffic Safety Administration's (NHTSA) website showed. It was issued March 24.
The 35 Semi trucks potentially impacted were produced between Nov. 30 and Feb. 28, the safety recall report for the potential problem said.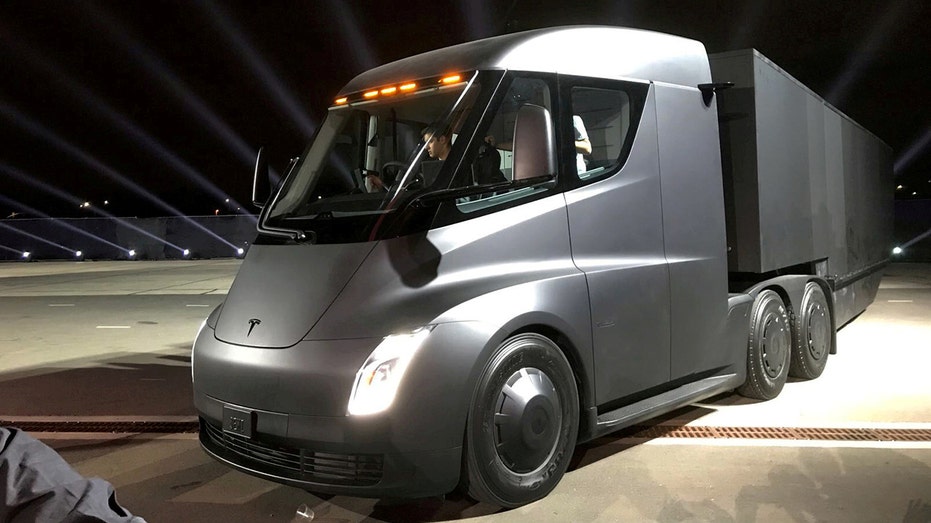 The document said the affected vehicles "may unintentionally move" if the parking brakes "are not engaged when the driver expects them to be and the driver releases the service brakes." That, it said, makes the risk of a crash higher.
TESLA RECALLS 3,470 MODEL Y VEHICLES PRODUCED IN PAST YEAR AFTER DISCOVERING OF LOOSE BOLTS
Tesla "has not identified any warranty claims, crashes, injuries or deaths that may be related to" the issue at the center of the recall, according to the report.
For affected trucks, revised parking brake valve modules will be replaced free-of-charge by the Elon Musk-helmed electric vehicle and clean energy company, per the document.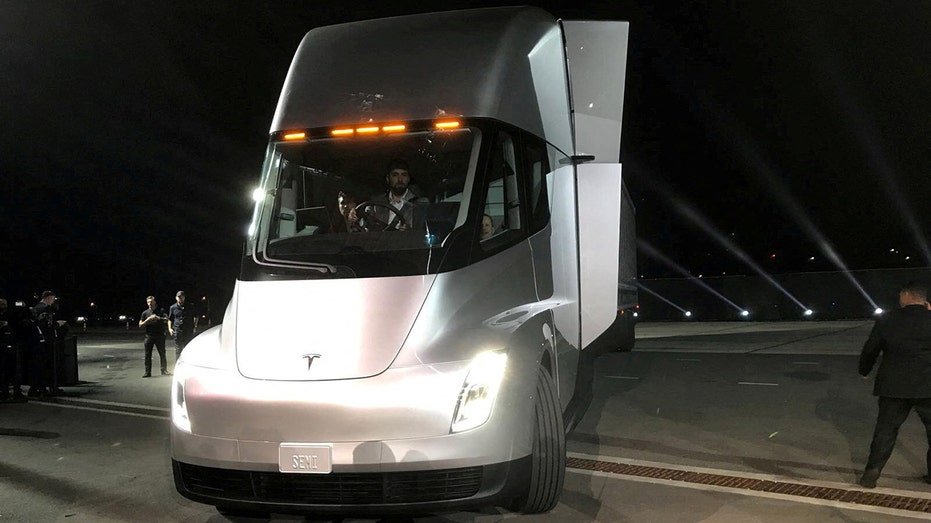 "Starting on March 14, 2023, Tesla Semi trucks are manufactured with the replacement module with improved internals that prevent air leakage," the report said. "Tesla Semi trucks manufactured but not yet delivered with the recalled parking valve module will receive the replacement module prior to delivery."
TESLA INVESTING $3.6B IN NEVADA SEMI AND BATTERY PLANT
Notification of the recall to Semi service teams took place starting Monday, with owners to be informed via letter in May.
Prior to Tesla's manufacturing of its Semis kicking off in late 2022, the electric trucks had been in the pipeline for several years.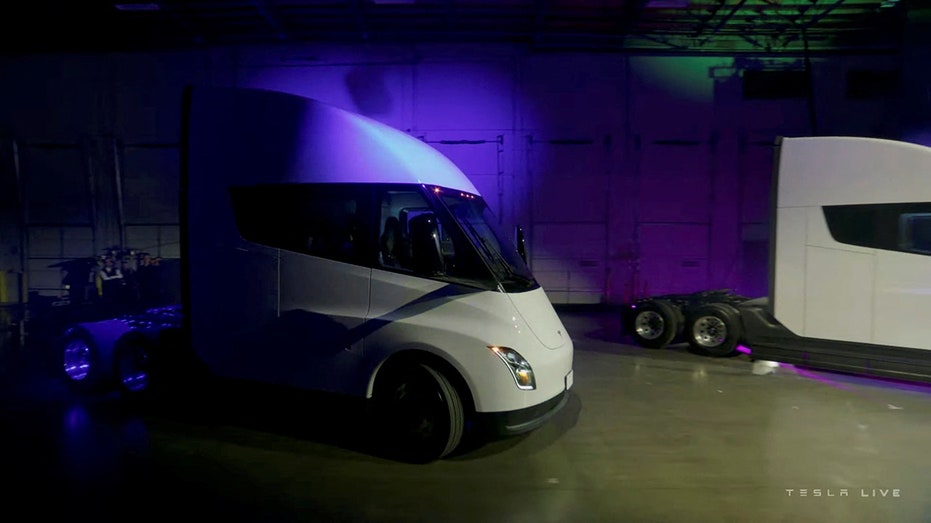 Musk, in an October tweet, identified PepsiCo as the company getting the first ones. PepsiCo received some at the beginning of December, as previously reported by Fox News Digital.
TESLA POSTS Q4 FINANCIAL RESULTS, CEO ELON MUSK WEIGHS IN ON EARNINGS CALL
With its most recent round of quarterly financial results, Tesla said it generated about $24.32 billion in fourth-quarter revenue, marking a 37% increase from the same three-month period last year. The company's profits saw a roughly 59% jump from 2021's Q4 to $3.7 billion, while its earnings per share came in at $1.19.
FOX Business has reached out to Tesla for comment about the recall.
Ticker
Security
Last
Change
Change %
TSLA
TESLA INC.
193.17
+8.70
+4.72%