Tesla posts record loss as Model 3 delays overshadow sales growth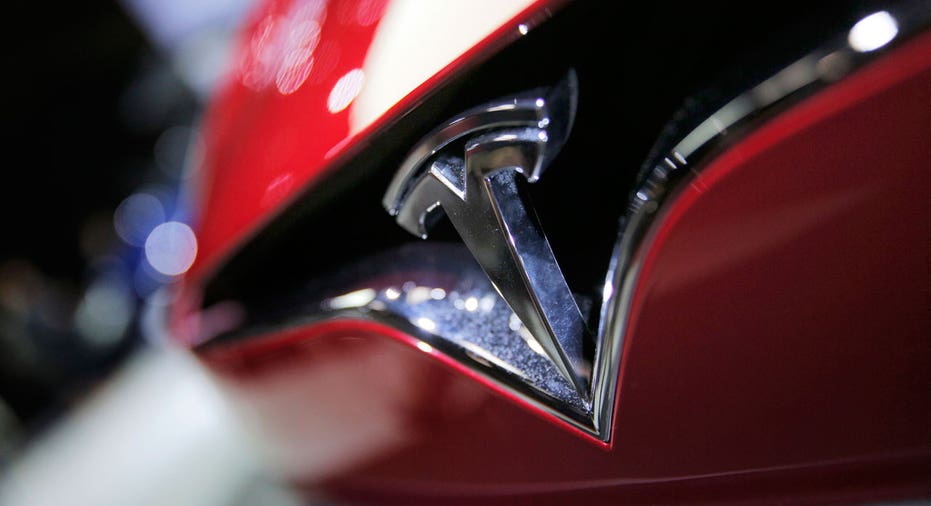 Tesla (NASDAQ:TSLA) reported Wednesday a steeper fourth-quarter loss despite record sales, as Model 3 production delays weighed on the company's financial results.
The electric car maker has struggled to accelerate deliveries of the Model 3, a less expensive sedan designed to compete with other mass-market vehicles. Tesla initially projected that it would build 5,000 Model 3s per week by the end of 2017, but CEO Elon Musk blamed "production hell" as the company pushed its timeline to the second quarter of this year. Tesla has said issues at its assembly plant in California and its battery factory in Nevada contributed to the production delays.
During a conference call with analysts, Musk said Tesla is working to get new Model 3 orders to customers "as quickly as possible."
"Every automaker goes through a production ramp-up, but 28% total production growth over the course of a year feels slow when considering how long the Model S and Model X have been in production," said Karl Brauer, executive publisher of Kelley Blue Book and Autotrader. "At some point the company must produce vehicles, profitably, at a high volume. The timeline to do that remains murky."
Tesla booked a record loss of $675 million in the fourth quarter, up from a $121 million loss a year earlier. Adjusted losses, which exclude one-time items, checked in at $3.04 per share. Wall Street analysts expected a wider loss of $3.12 per share.
Revenue jumped 44% to $3.29 billion, slightly ahead of a $3.28 billion estimate.
On a unit basis, Tesla's sales grew 35% on demand for the Model S sedan and Model X crossover. In January, Tesla announced that it sold 1,550 Model 3s during the fourth quarter, well below forecasts.
Tesla said its 102,807 total deliveries in 2017 set a new annual record for the upstart company.
Tesla anticipates stronger revenue growth in 2018 compared to last year, adding that quarterly operating income is on pace to turn positive sometime during the current fiscal year.
CFRA analyst Efraim Levy noted that Tesla reported no further production delays, a positive sign for investors. He added that Tesla's $3.4 billion in cash should prevent the need for raising more capital.
The Model 3 has a starting price of $35,000, though most versions cost more. The Model S and Model X can sell for more than $100,000. Tesla unveiled a battery-powered Semi truck and a new Roadster late last year. The Tesla big rig, which attracted orders from UPS (NYSE:UPS) and other large corporations, is scheduled to enter production in 2019. Executives have said Tesla also plans to build a "Model Y," the designation for a crossover vehicle based on the same platform as the Model 3.
Tesla shares rose 2.6% to $354 in after-hours trading.