Tesla Making Model X at Faster Clip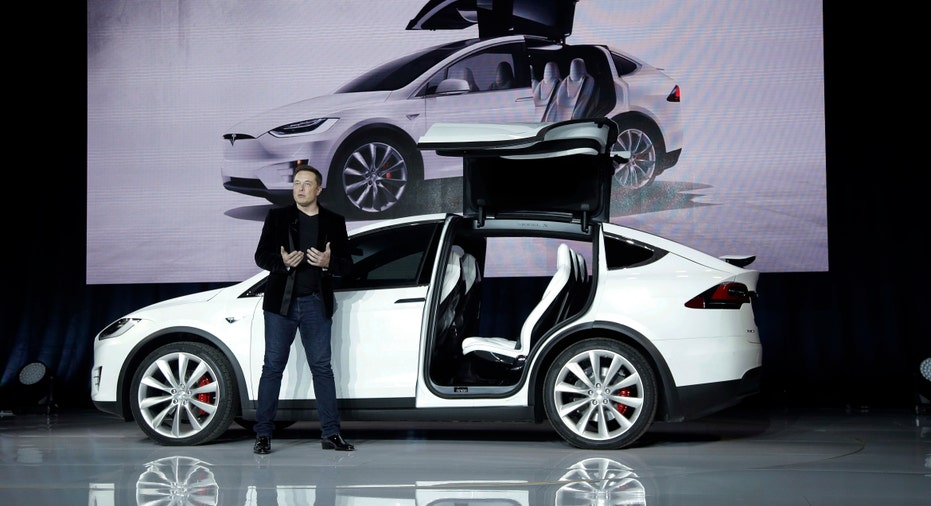 Tesla's (NASDAQ:TSLA) Model X is finally starting to roll off assembly lines at a faster clip after a prolonged production delay, which the electric car maker partly blamed on its own "hubris."
The electric car maker has been slow to ramp up production of its new Model X since holding a launch event in September. In the fourth quarter last year, Tesla delivered just 206 of the crossovers. Production continued to crawl through February.
Tesla now says it has moved past production delays. By the final week of March, Tesla was building Model X vehicles at a rate of 750 per week, and Tesla reported 2,400 Model X deliveries in the first quarter.
Including the Model S, Tesla delivered a total of 14,820 cars during the period, nearly 50% more than the first quarter of 2015. Tesla said it remains on track to reach its target of 80,000 to 90,000 deliveries for 2016.
Tesla shares were trading slightly lower on Tuesday, as limited Model X output pushed Tesla's total quarterly deliveries below Wall Street expectations. However, the stock is still up more than 60% since Feb. 10.
Tesla pinned the blame for Model X delays on its suppliers, saying a shortage of roughly half a dozen parts in January and February "lasted much longer than initially expected."
"Once these issues were resolved, production and delivery rates improved dramatically," Tesla added.
Among the root causes of the parts shortage, Tesla cited its "hubris in adding far too much new technology to the Model X in version 1."
Tesla said it will learn from the Model X delay to ensure the same mistakes aren't repeated when the Model 3 launches.
A prototype of the Model 3, a lower-priced compact sedan, made its debut last week and quickly grabbed the attention of potential buyers. According to Tesla, worldwide Model 3 orders reached 276,000 by Monday, easily surpassing expectations. CEO Elon Musk said early interest in the Model 3 may force Tesla to open another factory in Europe.
It remains to be seen how many people who placed $1,000 deposits will eventually complete their purchase. The Model 3 isn't slated to begin shipping until late 2017. The car will start at $35,000, compared to the Model S's base price of $70,000.