Tesla, in Early Stages, is Next Apple, Amazon: Social Capital CEO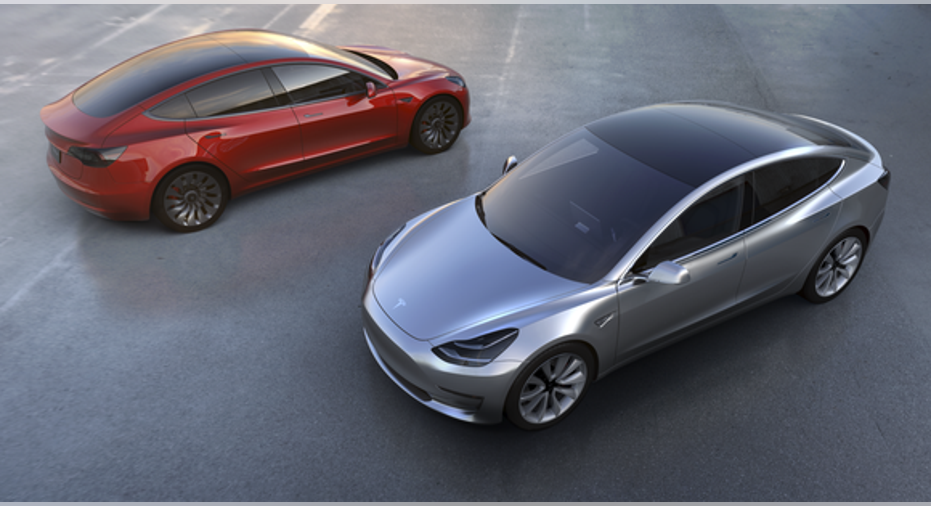 Tesla (NYSE;TSLA) is well on its way to becoming the next Wall Street darling as it continues to upend the auto industry, said Social Capital CEO Chamath Palihapitiya at Monday's Sohn Conference in New York City.
A relative newcomer to the auto industry, Tesla has made waves with its electric vehicles, which have a cult-like following. Despite production bumps along the way, which it seems to have had initial success ironing out, Palihapitiya projects the company can grow to 5% of the global car market in the next 10 years. He cites major differences between Tesla's costs and operational balance sheet and those of its peers, including a lack of pension obligations, no dealer networks or advertising budgets, and no unions to contend with.
But where Palihapitiya really sees value in the Palo Alto-based company is in its "Autopilot" feature, calling it the single most impressive advancement in signals and sensors. He compares Tesla's initial success to the early years of tech behemoths Apple (NASDAQ:APPL) and Amazon (NASDAQ:AMZN) -- two companies dominating their respective market segments. For Apple, the iPhone 1 and iPhone 2 revolutionized the way consumers thought about the device in their pockets -- turning a one or two-use piece of technology into something millions of people around the world rely on to not only make phone calls, but text, share moments on social media, check email, and so much more.
Essentially, Tesla's Model S and Model X are its early iPhone equivalents. It's those early automobiles that have "set the stage" for its Model 3, which has generated nearly 400,000 deposits, equal to $16B in sales, Palihapitiya said.
Because of the company's success, Palihapitiya said he likes Tesla's 2020 convertible bonds, which he says are "guaranteed not to lose money as long as Tesla is worth $15 billion."
While Palihapitiya clearly sees more upward potential for Tesla, he acknowledged there are areas where it needs to improve. The company hasn't yet been able to completely upend and redefine the market, and with its recent SolarCity acquisition, it isn't always clear what market the company really wants to penetrate -- energy, software, services, or autos, Palihapitiya said.
Shares of Tesla saw a brief pop following Palihapitiya's presentation.