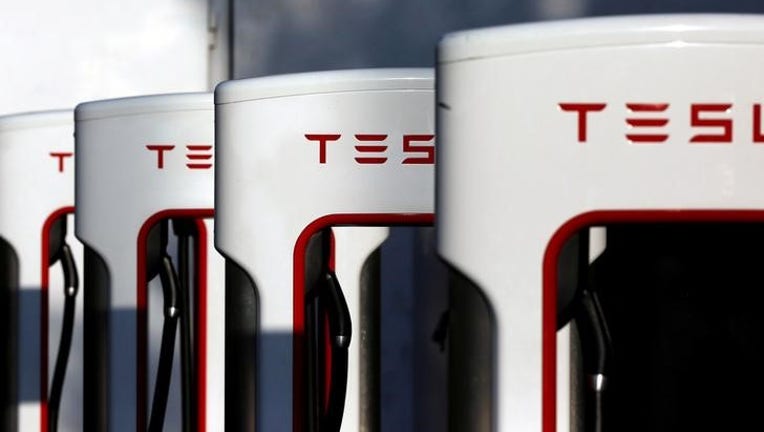 Tesla (NASDAQ:TSLA) said Monday it will install new charging stations in U.S. cities, hoping to further reduce so-called "range anxiety" for urban owners who don't have a garage.
The electric car maker already operates a network of "Superchargers" along major corridors. Tesla is now bringing its fast-charging stations to city centers, including Boston and Chicago starting Monday.
A map on Tesla's website shows urban stations planned for New York, Philadelphia, Washington and other cities before the end of this year.
Supercharger stations allow Tesla owners to charge their vehicles faster than a household outlet. Tesla said the new stations, which take up less space and are easier to install that previous models, can deliver 72 kilowatts of dedicated power to each car. It will take about 45 to 50 minutes for most drivers to charge their vehicles.
Tesla said more charging stations are on the way. The company did not disclose the locations.
Tesla began delivering the new Model 3 small car this summer. With a starting price of $35,000 — which is half the price of Tesla's previous models — the Model 3 is expected to attract many more buyers to the brand.
Tesla said earlier this year that it planned to double its Supercharger network to 10,000 by the end of this year.
The Associated Press contributed to this report.