Rail strike averted, tentative agreement reached
A strike deadline of Friday morning had been fast approaching that would disrupt a number of industries still struggling from the COVID-19 pandemic
With the deadline to avert a freight railroad strike by Friday morning approaching fast, a tentative agreement has been reached according to the Labor Department.
The new contracts provide rail workers a 24% wage increase during the five-year period from 2020 through 2024, including an immediate payout on average of $11,000 upon ratification, the Association of American Railroads said. The industry trade group added that all tentative agreements are subject to ratification by the unions' membership.
"These rail workers will get better pay, improved working conditions, and peace of mind around their health care costs: all hard-earned," President Biden said in a statement. "The agreement is also a victory for railway companies who will be able to retain and recruit more workers for an industry that will continue to be part of the backbone of the American economy for decades to come."
U.S. Secretary of Labor Marty Walsh also tweeted the news of the tentative agreement. 
"Following more than 20 consecutive hours of negotiations, the rail companies and union negotiators came to a tentative agreement that balances the needs of workers, businesses, and our nation's economy."
During marathon negotiations early Thursday morning, talks were taking place with the three remaining unions.
Late Wednesday night, of the 12 unions involved, one rejected a tentative deal but agreed to delay a strike as talks with other unions continue.
Two had ratified agreements and three others remained at the bargaining table just days ahead of a strike deadline, threatening to intensify snarls in the nation's supply chain that have contributed to rising prices.
RAILROAD UNION VOTES TO AUTHORIZE STRIKE THAT COULD HAMMER ECONOMY
Nine had agreed to tentative deals, and two — the Transportation Communications Union and the Brotherhood of Railway Carmen unions — voted to ratify their contracts Wednesday. 
There are 12 unions — one with two separate divisions — representing 115,000 workers.
About 4,900 members of the International Association of Machinists and Aerospace Workers District 19 voted to reject the tentative agreement negotiated by IAM leadership with the railroads, the union said Wednesday. But the IAM agreed to delay any strike by its members until Sept. 29 to allow more time for negotiations and to allow other unions to vote.
The unions aren't allowed to strike before Friday under the federal law that governs railroad contract talks, which include BNSF, Union Pacific, Norfolk Southern, CSX, Kansas City Southern and the U.S. operations of Canadian National.
Government officials and a slew of industries braced for the possibility of a nationwide rail strike that would paralyze shipments of everything from crude and clothing to cars.
AUTO, ENERGY AND AGRICULTURE AMONG INDUSTRIES THAT WILL SUFFER MOST FROM A RAIL STRIKE
A strike would be a potential calamity for businesses that have struggled for more than two years due to COVID-related supply chain breakdowns.
All the tentative deals are based closely on the recommendations of a Presidential Emergency Board that Biden appointed this summer that called for 24% raises and $5,000 in bonuses in a five-year deal that's retroactive to 2020. Those recommendations also include one additional paid leave day a year and higher health insurance costs.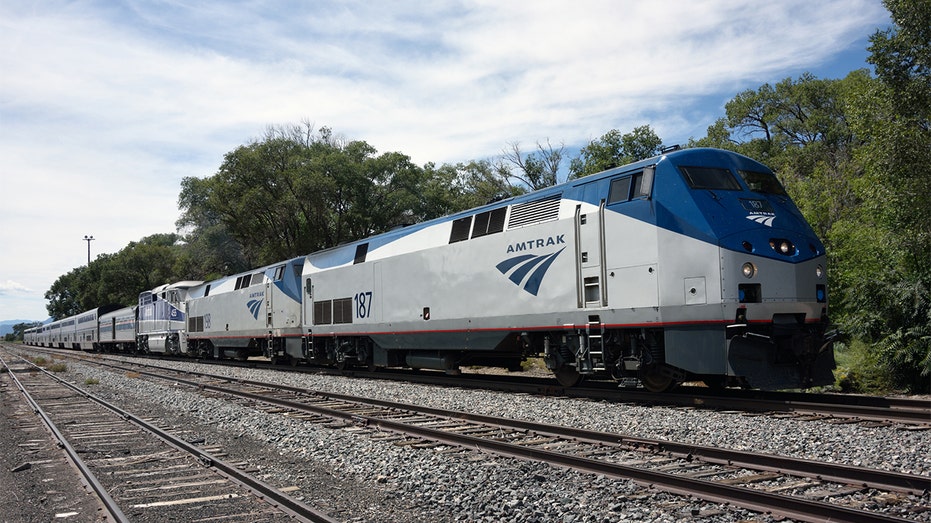 AMTRAK CANCELS LONG DISTANCE TRAINS, OTHER SCHEDULE CHANGES AS RAIL STRIKE LOOMS
A freight rail strike would have also disrupted passenger traffic because Amtrak and many commuter railroads operate on tracks owned by the freight railroads. 
Amtrak canceled all of its long-distance trains on Thursday. The train service said it will contact impacted customers. Amtrak declined to say how many customers would be impacted by the cancellations. 
The Associated Press contributed to this report.