Supreme Court rules in favor of Coinbase in arbitration clash
Justice Brett Kavanaugh authored the ruling
The U.S. Supreme Court on Friday ruled in favor of Coinbase Global's efforts to stop customer lawsuits while appealing to move the proceedings out of courts and into private arbitration.
The 5-4 decision overturned a lower court's ruling involving a user who sued after a scammer stole money from his account. The lower court also allowed a proposed class action lawsuit to proceed while Coinbase appealed to have the claims in arbitration. 
BLACKROCK FILES FOR BITCOIN ETF WITH SEC
Katherine Minarik, vice president of litigation at Coinbase, told FOX Business that "it makes sense that lower court litigation should be paused while an appellate court decides whether a case belongs in court at all."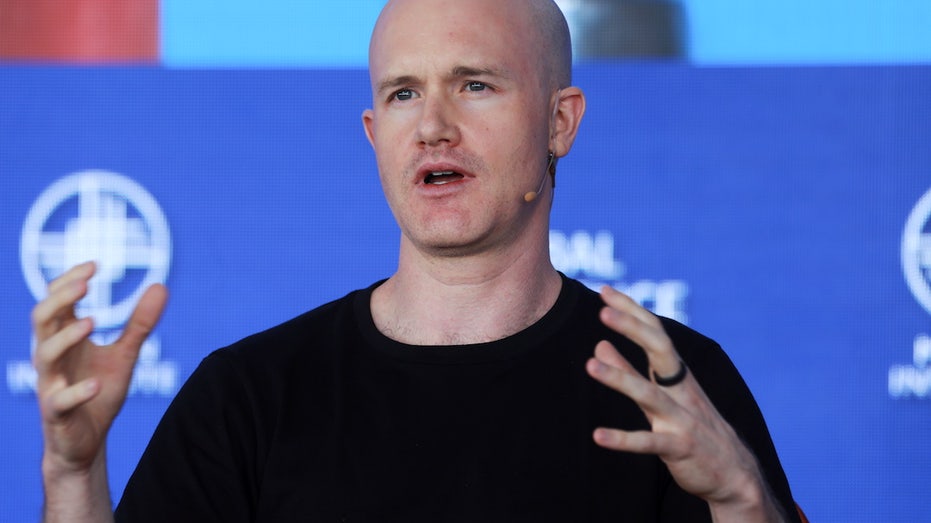 "Coinbase appreciates today's Supreme Court decision which recognizes that companies like Coinbase, as well as our customers, bear significant burdens when cases that belong in an arbitration process instead proceed in lengthy and expensive court proceedings," she added.
Alongside four other conservative justices, Brett Kavanaugh authored the ruling. Meanwhile, the court's three liberal justices and conservative Justice Clarence Thomas dissented.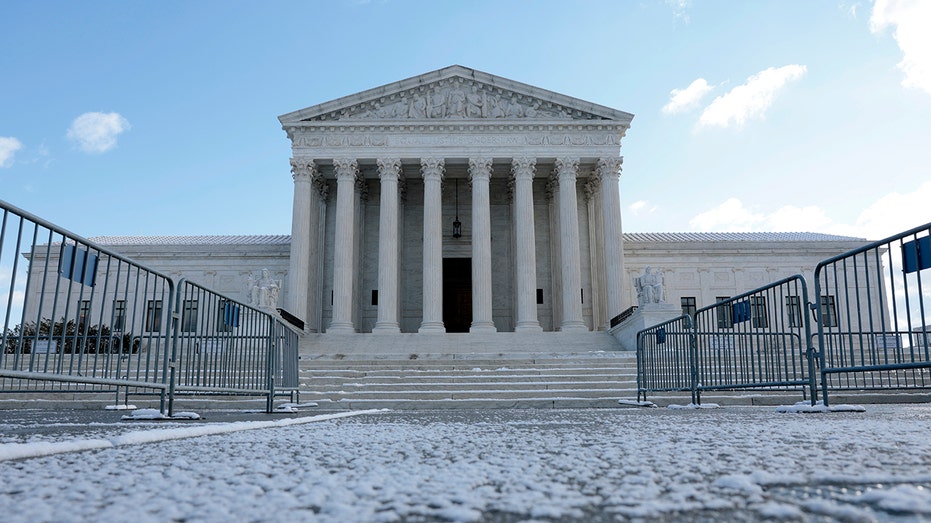 The cryptocurrency exchange says its user agreement requires disputes to be resolved through arbitration and under the Federal Arbitration Act, which governs dispute resolution proceedings through arbitration, action in trial courts must come to a halt when a denial of a request to compel arbitration is appealed.
BITCOIN SLIDES TO $25K AFTER FED MEETING
One of the cases involves a California lawsuit by customer Abraham Bielski, who alleged that a scammer stole more than $30,000 from his Coinbase account in 2021. The suit accused the company of violating the Electronic Funds Transfer Act by not investigating or recrediting Bielski's account.
In the other suit that the court dismissed on Friday, former users accused the company of violating California's false advertising law by duping them into paying to participate in a 2021 sweepstakes that offered prizes in dogecoin.
SEC SUES COINBASE, SAYS CRYPTO EXCHANGE NEVER REGISTERED AS A BROKER
In both cases, federal judges refused to force the claims into arbitration, as the company argued the user agreements required. While Coinbase immediately appealed those decisions, the San Francisco-based 9th U.S. Circuit Court of Appeals in 2022 refused the company's requests to put further litigation on hold pending those appeals.
GET FOX BUSINESS ON THE GO BY CLICKING HERE
Reuters contributed to this report.