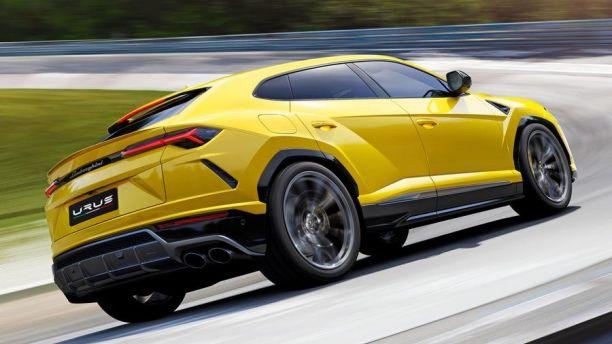 While U.S. sedan sales are slowing down, car buyers are flocking to SUVs and crossovers, and car makers are looking to profit on this trend.
According to Wall Street Journal markets data, year-to-date through November, sedan sales declined 10.3%, while SUV and crossover sales increased by 6.5%. At the same time, average transaction prices have climbed to a record with confident consumers more willing to shell out cash for premium features and larger vehicles.
The average price of a new vehicle hit $35,870 in November, up $554 or 1.6% over last year, while increasing $83 from October, according to Kelley Blue Book.
"Transaction prices reached a new record high in November 2017," said Tim Fleming, analyst for Kelley Blue Book. "Prices are being driven higher by the shifting sales mix away from cars, which now stands at just 34% and is trending downward."
A few years ago, the well-equipped large sedan was the epitome of a luxury car, but now super high-end SUVs are giving these sedans a run for their money. Luxury sedan sales have declined 7.2% compared to 2016, whereas luxury SUV sales have increased 3.4% in the same period.
Lamborghini recently launched its Urus, dubbed by the Italian car maker as a "super sport utility vehicle." The Urus features a 4.0-liter V8 twin-turbo engine delivering 650 hp at 6,000 rpm. The Urus accelerates from 0-100 km/h in 3.6 seconds. The first customers will take delivery of the new Lamborghini Urus in the spring of 2018, and the vehicle has a suggested retail price of $200,000, excluding VAT and sales taxes.
The Lamborghini joins other premium SUVs, including the Bentley Bentayga. The Bentayga has a price tag of $231,825 to $300,125, according to Car and Driver. Carbase.com data shows that 1,003 Bentaygas were sold between January and November.
Land Rover officially launched its Range Rover SVAutobiography on Nov. 28, calling it the "most luxurious" Range Rover to date. According to the car maker, the SUV offers the comforts of a five-star hotel, including the ability for "passengers to get a hot stone massage on the move while they are stretched out with a 40-degree recline feature and heated calf and foot rests." A fridge between the rear seats can hold two bottles of wine or champagne.
Land Rover did not immediately respond to a request for comment on its U.S. sales goals for the Range Rover SVAutobiography.