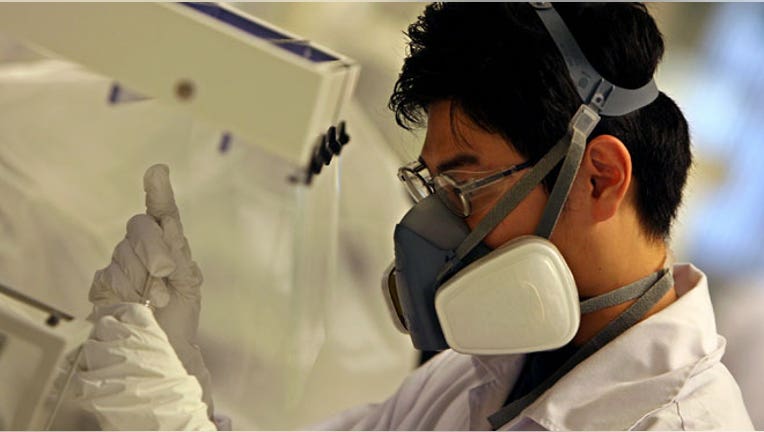 Investing in Ebola stocks right now is the equivalent of taking a blowtorch to your portfolio. A momentum outbreak took hold in a lot of Ebola-related stocks starting last week, and now the sketchy "sector," if you can even call it that, is in reversal.
Take a closer look and you'll see they are thinly traded, have microscopic, tiny floats, and are highly leveraged with poor cash flow. In fact, most of these companies are  heavily reliant on government subsidies.
But no matter, investors have tossed caution to the wind and they're getting whacked. As FOX Business senior editor Charles Brady points out, the "group is mostly lower today with the exception of Ibio. (NYSE:IBIO)" This latest entrant, a microcap biotech, has indicated it would make its proprietary technology available to help manufacture antibody-based drugs to fight the deadly disease.  Even though its stock has tripled since Wednesday, Ibio's market cap is still a thin $162 million. Sarepta (NASDAQ:SRPT) has been moving higher on speculation its experimental Ebola treatment was safe for humans in early studies.
But two of the group's biggest stories are falling like rocks: protective equipment makers Alpha Pro (NYSE: APT) and Lakeland Industries (NASDAQ:LAKE). Both of their market caps have crumbled below $100 million. Just one, drug maker Chimerix (NASDAQ:CMRX), sports a stock market value above $1 billion.  It's been a stomach-churning ride.
Ebola-Related Stocks Mostly Lower