Stocks Turn Positive for July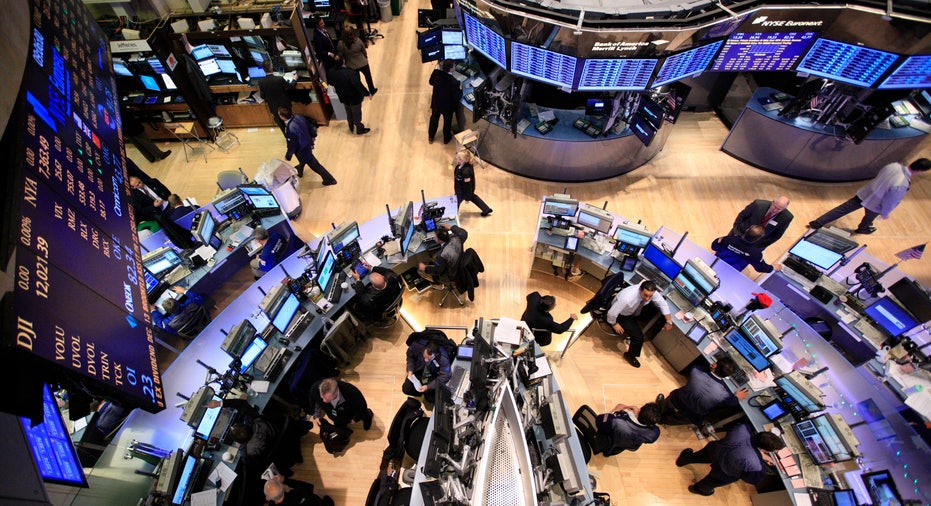 The major averages are now in positive territory for the month of July.
Another rally yesterday fueled the Dow 103 points, the Nasdaq surged by 33, and the S&P 500 added 9 points, thanks to another strong report on the housing sector and more solid corporate earnings, particularly from the tech sector. Intel was the best-performing stock on the Dow Industrials, followed by Cisco (NASDAQ:CSCO), Microsoft (NASDAQ:MSFT), and IBM (NASDAQ:IBM).
Futures Thursday morning are higher. If the gains hold, U.S. stocks could finish positive for the third consecutive session.
A big story that Wall Street, Washington, and global regulators are following is the accused manipulation of the Libor rate, the most widely-used interest rate in the world.
Determining it works on the honor system, with London banks telling Thomson Reuters what rate they expect to pay on a loan from another bank. Those expectations are then averaged together, and the Libor rate is set. These rates impact what you pay on your student loan, car loan, and mortgage. And that is why the scandal is drawing so much attention.
Barclays agreed to a record settlement last month of allegations that it rigged Libor, but now many other banks are being investigated. Smaller banks are even accusing some of the bigger banks of colluding to keep Libor low, causing the illusion that they were more credit worthy.
Meanwhile, published news reports say Bank of England Gov. Mervyn King has sent a letter to other top central bankers requesting they meet for a Sept. 9 dinner in Basel, Switzerland, to discuss the scandal surrounding the rate fixing.
Banks under investigation include JP Morgan Chase (NYSE:JPM), the largest U.S. bank, as well as Bank of America (NYSE:BAC), Citigroup (NYSE:C), among others.
The Consumer Financial Protection Bureau is sending the banks its own message: Don't say something is free when it's not!
Capital One Financial (NYSE:COF) has agreed to pay $210 million to settle charges that its call-center representatives urged customers into paying for pricey add-on services, like credit monitoring and payment protection, by telling many of them that those services were free.
The settlement is the first for the new consumer agency. Most of the money will go back to affected customers.
The CFPB says the deceptive tactics are not isolated to Capital One; expect similar announcements down the road.